Mike, Dede Bellinger celebrate their 25th wedding anniversary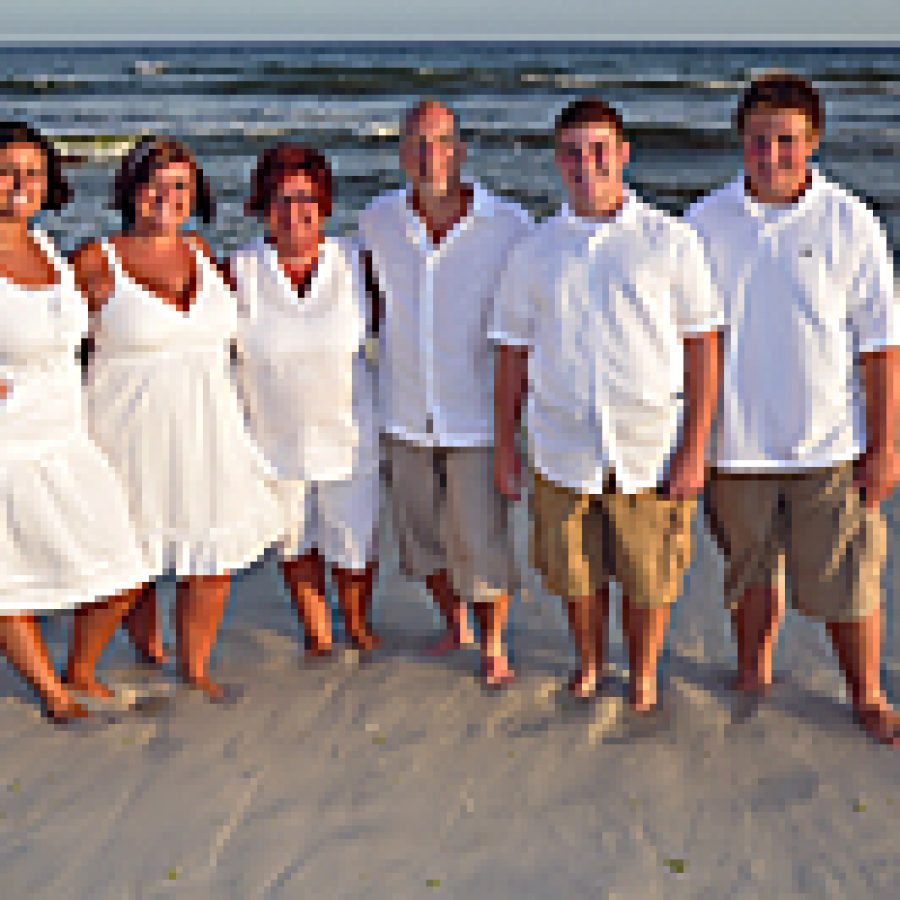 Mike and Dede Bellinger celebrated their 25th wedding anniversary July 13 by renewing their vows during a beach ceremony in Navarre, Fla.
Mr. Bellinger and the former Diana D'Angelo were married Sept. 6, 1985, at St. Matthais Catholic Church.
They are the parents of two: Amanda Bellinger and Mikey Bellinger Jr.
During the renewal ceremony, the best man was Mikey Bellinger and the groomsman was Tommy Steiren. The maid of honor was Amanda Bellinger and the bridesmaid was Lauren Radman.