Memorial Day ceremony to be held at Jefferson Barracks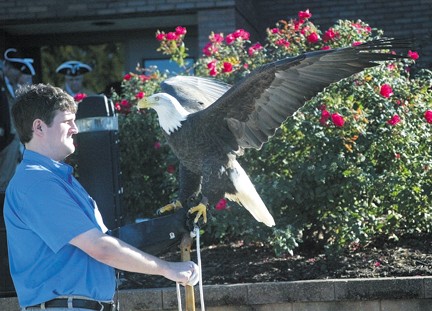 The annual Memorial Day services at Jefferson Barracks National Cemetery are open to the public and will begin at 10 a.m. Monday, May 28, with a procession to the Old Flag Circle where ceremonies will be conducted to remember and honor all military members who have served or are currently serving the nation.
Retired U.S. Navy Commander Steve O'Black will be the guest speaker.
Bus and tram transportation will be provided to guests beginning at 8:30 a.m. Memorial Day to the ceremony location at 2900 Sheridan Road. Visitors can use either the Sheridan Road Metro Station lot or the Jefferson Barracks VA Medical Center for the transport to the ceremony.
Due to very heavy traffic on Sheridan Road, visitors are strongly encouraged to use the Koch Road exit from Interstate 255 and park in the shuttle lots at the JB VA Medical Center. Signs will direct visitors to the Purple and Bronze lots near Buildings 53 and 54 at the hospital.
For anyone visiting loved ones interred in Columbarium C, Section 1MM, Section 1-OO and Section IQQ, Department of Veterans Affairs officials request that you park in the parking lot east of Building 1 and the Fisher House. The VA will provide shuttles to assist in transporting visitors to those specific sections of the cemetery.
Assistance is available at  the cemetery's Administration Building.