Mehlville's coaches, players optimistic as they head into 2012 football season
Panthers to be more dynamic with their offensive strategy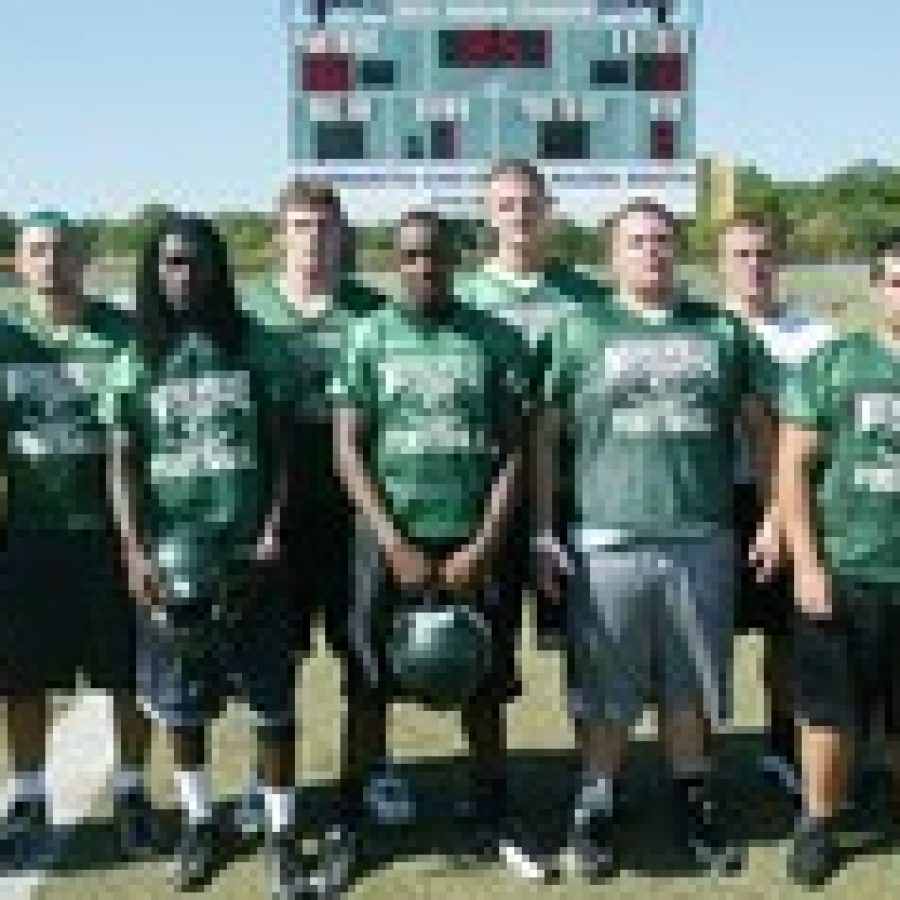 Optimistic describes the feeling of coaches and players of the Mehlville Senior High School football team as they head into the 2012 season.
The Panthers, led by head coach Eric Meyer, will strive for success as usual.
"We want to compete for a conference championship. That's what we always strive for," the Mehlville coach told the Call. "As a whole, I'm real happy. They are working real hard and, hopefully, some guys will step up that may not have played a lot last year."
Other keys to success this year are going to be progression and health as the Panthers look to improve on last year's overall record of 4-6.
"We need to stay healthy," Meyer said. "We just keep getting better every day. As long as we keep getting better we are getting close to where we want to be. We are not there but we'll get there."
Returning quarterback Brendan Moore, a junior who had some success last season as he shadowed last season's starter Jeff White, now will have the full-time job.
"Moore coming back as quarterback is definitely a strength for us. He had a very productive off-season," Meyer said.
In addition, the Panthers return several key players from last year's varsity squad on both sides of the ball.
Jimmy Sellers, Zach Hughes and Patrick Partee are some of the players Meyer will look to for leadership in this season.
"The offensive line looks really good. Everyone's working hard," Meyer said. "I like our running backs and our receivers. We are getting better and better defensively. We have a good number of guys coming back, a couple of holes to fill, but we will get there."
"Our other strength is going to have to be that we all are doing our job, that we're not going to go out there and one guy take over the game," he added. "We are going to have to battle as a team."
With every battle, there is a strong attack and that is what the Panthers are hoping for with that strong offensive line.
The Panthers, who were primarily a rushing team with a deadly ground assault, plan to be more dynamic with their offensive strategy this season.
"I think we'll throw the ball, too. We want to be balanced. That's all we really want to do," Meyer said.