Mehlville student identified as victim in unsolved north county quadruple homicide
Terrence Dehart, 10, is fourth Mehlville student tragically killed in last six months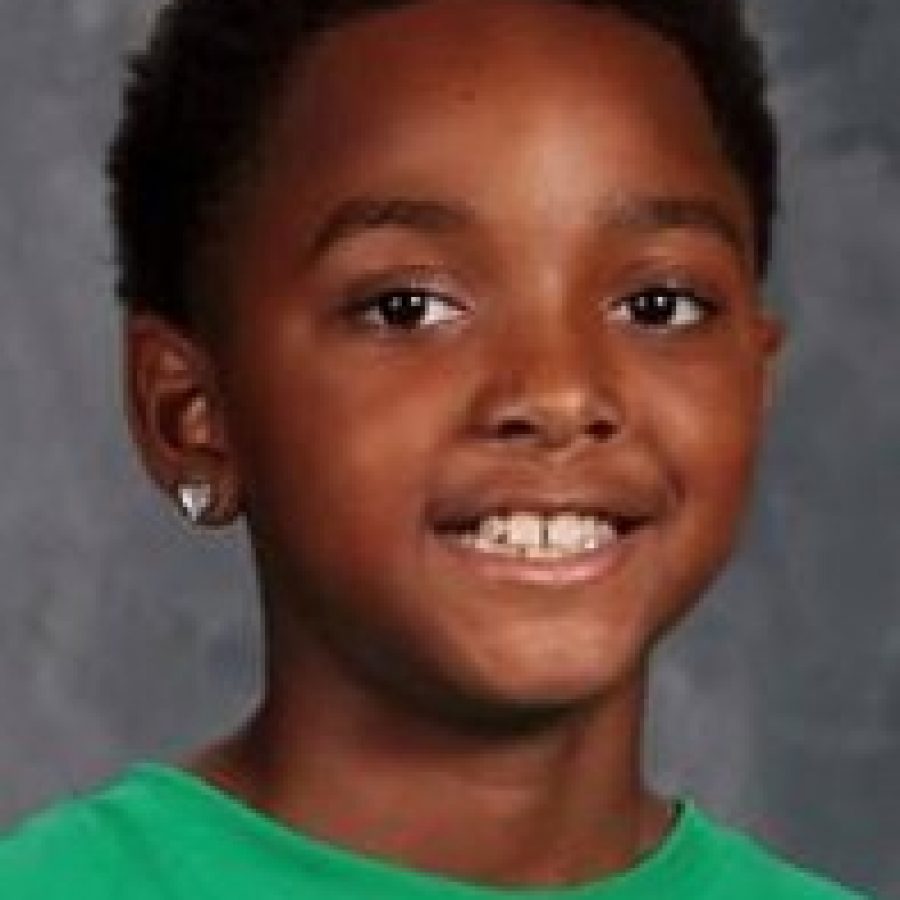 A 10-year-old killed in an unsolved quadruple homicide last week in Glasgow Village was identified Tuesday as a student in the Mehlville School District.
Terrence Dehart had been a student at Blades Elementary in Oakville the past two years and just started attending fifth grade at Forder Elementary in Lemay Aug. 16, the district said in an email Tuesday.
Terrence lived in the house in the 10400 block of Balmoral Drive where he and three other victims were found shot to death Thursday night. The other victims include his adoptive mother, Patricia Steward, 56, and her son Joseph Corley, 20, who both lived in the house on Balmoral Drive. The fourth victim was identified as Corley's friend Deandre Kelley Jr., 18, of the 4400 block of Rhine Drive in Florissant.
Police believe the shootings occurred between 5 and 10 p.m. Thursday, Aug. 24, before the bodies were discovered at 11:53 p.m. that night, when police arrived at the house to conduct a wellness check at the request of family members who had been unable to contact the Steward family.
The families of the victims have asked for privacy as they grieve the loss of their loved ones, police said.
"The district's thoughts and prayers go out to Terrence's family, friends and classmates," Mehlville said in a message Tuesday.
Terrence is the fourth Mehlville student tragically killed in the last six months. In April, Rogers Elementary student Demond Moorehead, 7, was killed riding his bike near his home in south city. Days later, Forder fourth-grader Caleb Lee, 9, died after being hit by a car fleeing Normandy police near St. Louis Lambert International Airport. In June, Wohlwend Elementary incoming fifth-grader Nolan McCabe, 10, was killed when he was struck by a log on the beach in Alabama during Tropical Storm Cindy.
St. Louis Regional CrimeStoppers raised the reward for information in the case Tuesday to $15,000, triple the usual award amount. The organization will pay anyone who provides information leading to an arrest and conviction in the crime.
County Executive Steve Stenger appeared with county police Chief Jon Belmar at a press conference announcing the increased reward Tuesday.
"Victims of this crime include a 10-year-old boy," Stenger tweeted. "We must support each other and our communities. Report what you know … commend @STLRCS (CrimeStoppers) for increasing the reward for information in this heinous crime. If you know something, say something."
"Our officers continue to work around the clock to employ all available resources to solve this case," St. Louis County Police Department spokeswoman Vera Culley said.
Police are asking members of the public to let them know any details on the case, no matter how small, if they saw anything out of the ordinary that could possibly be related to the case between 5 a.m. Thursday, Aug. 24 and 10 p.m. that same day.
The public is urged to contact CrimeStoppers at (877) 371-8477 or St. Louis County Police detectives at (636) 529-8210.
"These subject(s) are still out in the community," CrimeStoppers wrote in an email Tuesday. "Call CrimeStoppers before this happens again, possibly to someone you love."