Mehlville soccer team revved up to go in '13
Mehlville High soccer team ready for challenge of 2013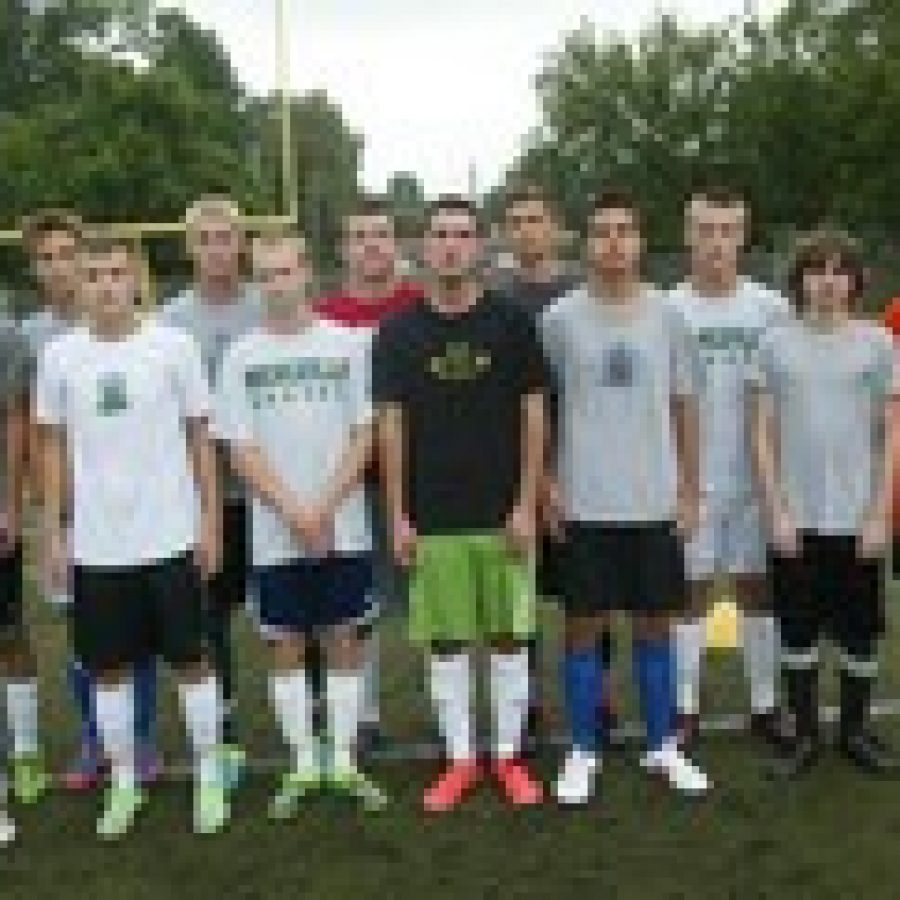 Fans should expect their Mehlville Senior High School varsity boys' soccer team to come out of the gate revved up and ready to put last season's losing record behind it.
Head coach Tom Harper told the Call that his players really want to prove to themselves and others they, too, are part of the winning tradition of Mehlville soccer.
"We have the same expectation every year and that is to get to that last game of the year, but we definitely have to make progress from last year," he said. "It was a little bit of a culture shock for us as we've been pretty successful over the course of the last seven years.
"We expect to win and we expect to do great things with our kids and make progress all year and be a contender at the end of the year."
A good-sized group of returning players from last season should aid in Mehlville's quest for high school soccer's holy grail.
"We bring quite a bit of experience back and we're still a pretty young group … as our core nucleus. But those guys, they play high-level soccer all summer long and they came into the preseason fit and better than they have in the past," Harper said. "With the expectations that we have and the group that we have, we are just as confident in this group (as) any group in the past."
Goaltender Lucas Meyer will be leading the charge along with Aldin Sabotic, Nick Kirkman, Shane Burke and Edin Mehmedovic, all returning starters.
One strength the Panthers possess is their dedication and determination, not to mention skill, according to Harper.
"These younger guys are really pushing these older guys for those playing spots," he said. "So there's lots of competition, which is good and they're battling every day. They've actually raised the bar for themselves. It didn't even take us to do it.
"The fact that they weren't as successful as they wanted to be by any standard, they are driven to prove that they are a good team and they want to be a part of that culture of Mehlville soccer teams that have been very successful here and have done a lot of great things."
Harper said his squad is ready for the challenge of the 2013 season.
"Whatever they are able to do and whatever success they have, they are going to have to do it against the best and they are welcoming that challenge with open arms," he said.