Mehlville officials look to cut $4 million from 2015-2016 budget
District officials last reduced budget in 2011, following voter defeat of 88-cent tax-rate hike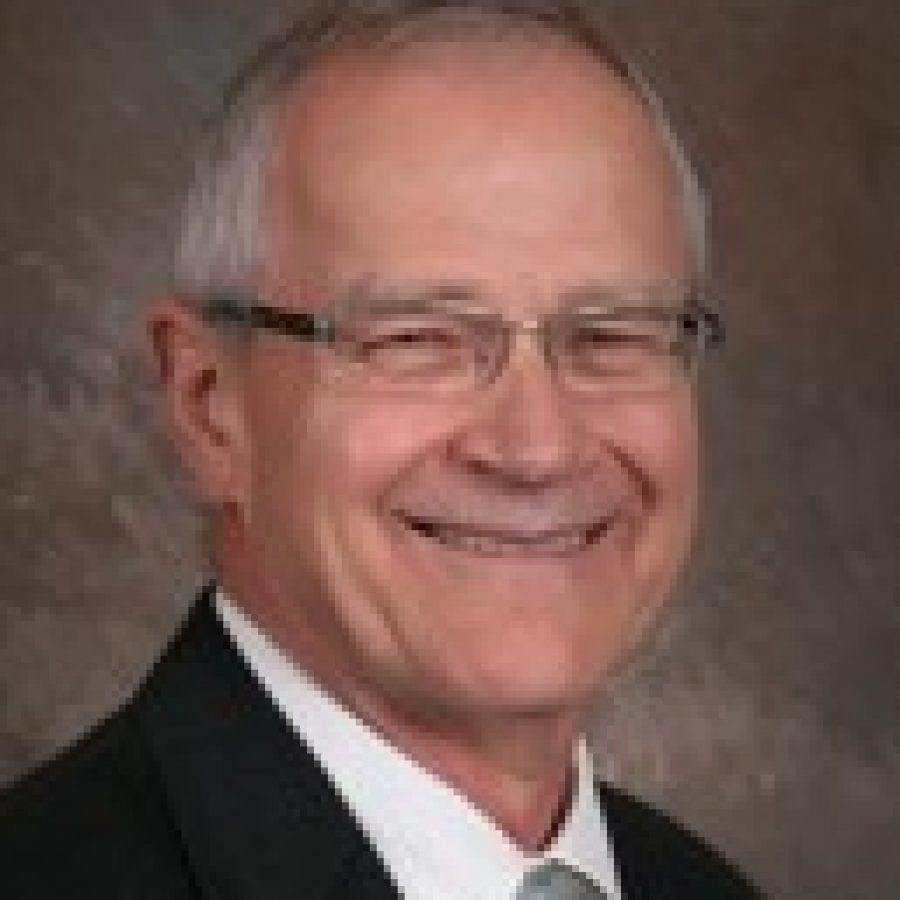 Without budget cuts, the Mehlville School District faces a projected budget deficit of $8 million next year, so district officials are looking to turn that ship around by cutting at least $4 million.
Superintendent Norm Ridder will present the administration's preferred tactic of $4 million in cuts for next year, along with what it would look like to cut $8 million to balance the $112 million budget, when the Board of Education meets at 7 p.m. Wednesday, March 11, in the Mehlville Senior High School Library, 3200 Lemay Ferry Road.
The $4 million in cuts is the target the district's Finance Committee recommended administrators aim for next year to return the district to solid financial ground. The committee is comprised of district residents and parents with financial backgrounds and expertise. Also serving on the committee is Oakville High School Assistant Principal Ross Bullington, who is the district liaison.
"I would say anything less than half is irresponsible, and that's my personal opinion," said committee member Mark Hinsen, who is a certified public accountant, or CPA, with accounting firm Anders. "To me, that's a starting point."
Other committee members agreed and came to a consensus that administrators should outline half the needed cuts this year, which would mean next year's budget would have a deficit of $4 million rather than the projected $8 million, and also present the community a plan to balance the budget by the 2016-2017 school year.
Ridder is the former superintendent of the Denver Archdiocese and told the Call that Mehlville is such a lean operation that it is comparable to a Catholic system, although he noted to the Finance Committee that there can be a thin line between "being efficient and being cheap."
With few other places to cut, officials have hinted that the cuts will impact staffing, which makes up 80 percent of this year's $110 million budget. Ridder is meeting with principals and teachers at all of the district's 17 schools and is looking for cuts that least impact the classroom, but at the level of cuts needed right now, that's difficult, he told the Finance Committee when it met Feb. 17.
"We're trying to avoid hitting the classroom, but it's going to be pretty hard," Ridder said. "We're going to have to."
The level of cuts needed now and in the next few years will impact the quality of education in the district, Finance Committee members acknowledged.
"We're not talking about cutting a couple million dollars, we're talking about fundamental shifts in order to balance things over time," said committee Chairman Charlie Fischer, a CPA and senior manager for national tax services at Deloitte.
To save future time and resources, Fischer recommended that the district lay out all possibilities for cuts, including line items that have in the past been considered sacred, such as block scheduling at the high schools. That way, the community will know the district considered all options and future administrators can look back at the work being done now to know where to cut first, he noted.
Ridder has more than 40 years of experience in education, including three decades as a superintendent of districts small and large, public and private, in three different states, and he told the Call he has had to make budget cuts at every district in which he has ever worked.
Chief Financial Officer Marshall Crutcher said he has been through rounds of cost-cutting in corporate firms and Ridder's current process shows how savvy the superintendent is as far as recommending cuts that are large enough to lower the deficit while least affecting the classroom.
"He's got a process going that I can tell you would fly very well in the corporate world," Crutcher told the Finance Committee.
The district will not make cuts, as it sometimes has in the past, by deferring needed maintenance on facilities or capital purchases like school buses — a tactic Crutcher called "fake savings" — because those costs still have to be paid for later, and may even cost more in the end if deferred.
The last time Mehlville went through budget cuts was in 2011, when $4.6 million in cuts were proposed and four Central Office administrator positions were cut that have not been replaced, 20 teachers retired and were not replaced, the bus system went to four tiers and supply budgets were cut. The district has since returned to a three-tier bus system.
That round of cutting followed a failed tax-rate increase, Proposition C, that would have increased the tax rate by 88 cents.
With no recent tax-rate increases, assessments on the decline during the Great Recession and the district hitting its tax-rate ceiling this year where it will not be able to raise its tax rate to recoup the same amount of money if assessments decline again, Mehlville is in a unique situation where even if expenditures remain flat, inflation means the district's budget will go up next year no matter what the district does.
Although district officials have said since 2011 that eventually the time would come when spending outpaced revenues and the reserve fund would be in jeopardy, board members and administrators embarked on a planned spend-down of the reserve fund for five-year technology and facilities plans. Some residents only became aware that spending is outpacing revenues when last year's $660,000 budget deficit ballooned to a $5 million deficit this year.
Board members started to go on a tangent about the district's financial situation at the board's January meeting, but Ridder steered them away from that conversation until they had a concrete plan in front of them. Before he did, though, several board members gave their thoughts on what the district is facing.
"I think maybe people will have a better understanding when we start taking things away what is actually happening here," board member Samantha Stormer said. "Any district, any business, cannot run on the same amount of money every year."
"We've kind of become a spoiled community because we have always taken every dollar that we've had and squeezed everything out of it we could, but ultimately the time comes when you can only get so much juice out of an orange," board member Jean Pretto said. "It would be different if we hadn't always been frugal and made the most of the money we've collected, but we have been doing that in the past."
But Secretary Lori Trakas said residents are confident Mehlville can achieve more academically with less money than other districts, and they don't necessarily calculate that academic success comes directly from more money.
"It's not like our community is just sitting at home hoarding their money and not wanting to share their money," she said. "Growing up, households in this community don't necessarily identify success with dollar signs … Mistakes have been made over the years (by the board), mistake after mistake. It's like a courtroom case, there's a jury, and they'll let you know exactly how they feel — and they've told us how they feel."