Mehlville hitting phenom to propel Panthers in '09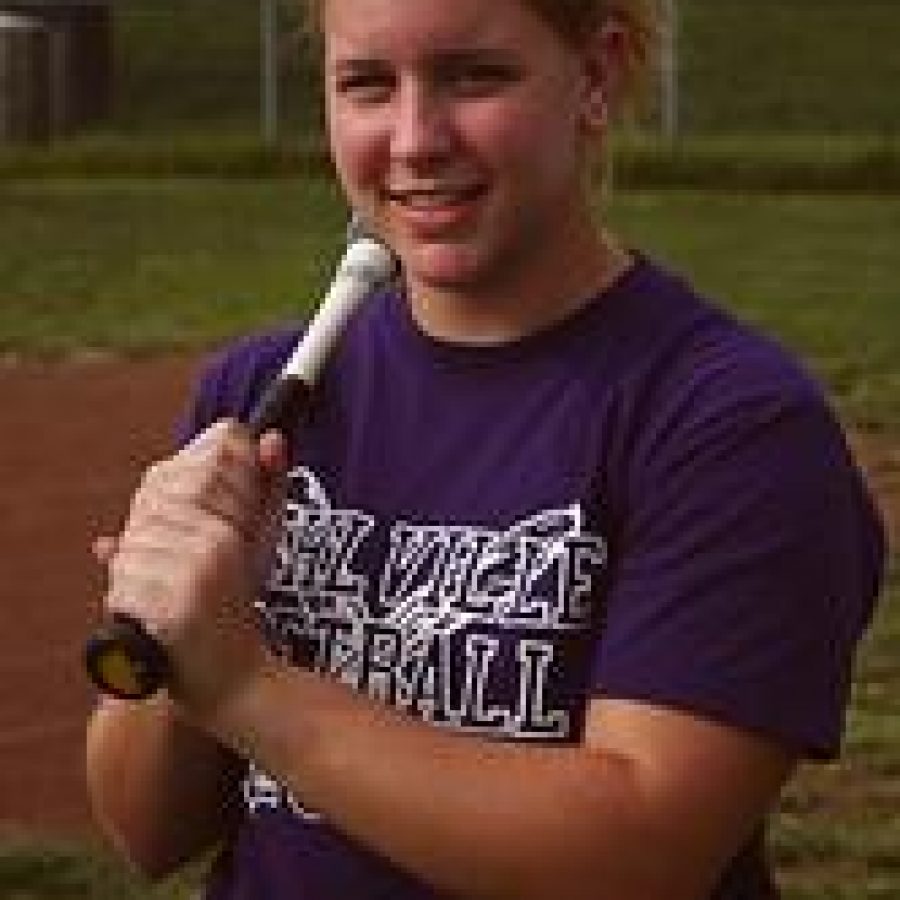 While Molly Roesch may come across as a soft-spoken softball player from Mehlville Senior High School, opposing pitchers understand one thing and one thing only.
When Roesch is at the plate, she means nothing but business.
"Molly is a phenomenal hitter," Mehlville head coach Bob Kern told the Call. "She's for sure in the top handful of hitters in the area."
Roesch batted an outstanding .568 last season with a team-leading 22 RBIs. The senior third baseman also hammered out a team-leading eight doubles, three triples and four home runs.
Possibly the most impressive stat about the third baseman is the fact she missed eight games due to a sprained ankle and still was able to garner All-State honors for the second consecutive year. She was an All-State selection as a sophomore after batting .500 with 20 RBIs.
"The thing about Molly is that she hits with an extremely mature approach," Kern said. "She's learned early on the benefit of hitting the ball to the opposite field. Every year that I've coached her, she's come back as a more complete hitter."
Roesch also excels in the classroom, where she carries a 3.90 grade-point average, is a member of the National Honor Society and participates in the school choir.
Practice is under way for the 2009 softball season and Roesch is looking forward to the Panthers being a competitive force in the Suburban West Conference.
While the Panthers went 4-19 last season with a 1-6 record in conference play, she is optimistic about the 2009 season.
"I think that we're going to have a pretty decent team, it's now all about putting it all together," Roesch said. "Things are going to start slow, but that usually happens with any team when you're bringing in new players."