Mehlville High coach optimistic about season
Panthers volleyball team set to spike the competition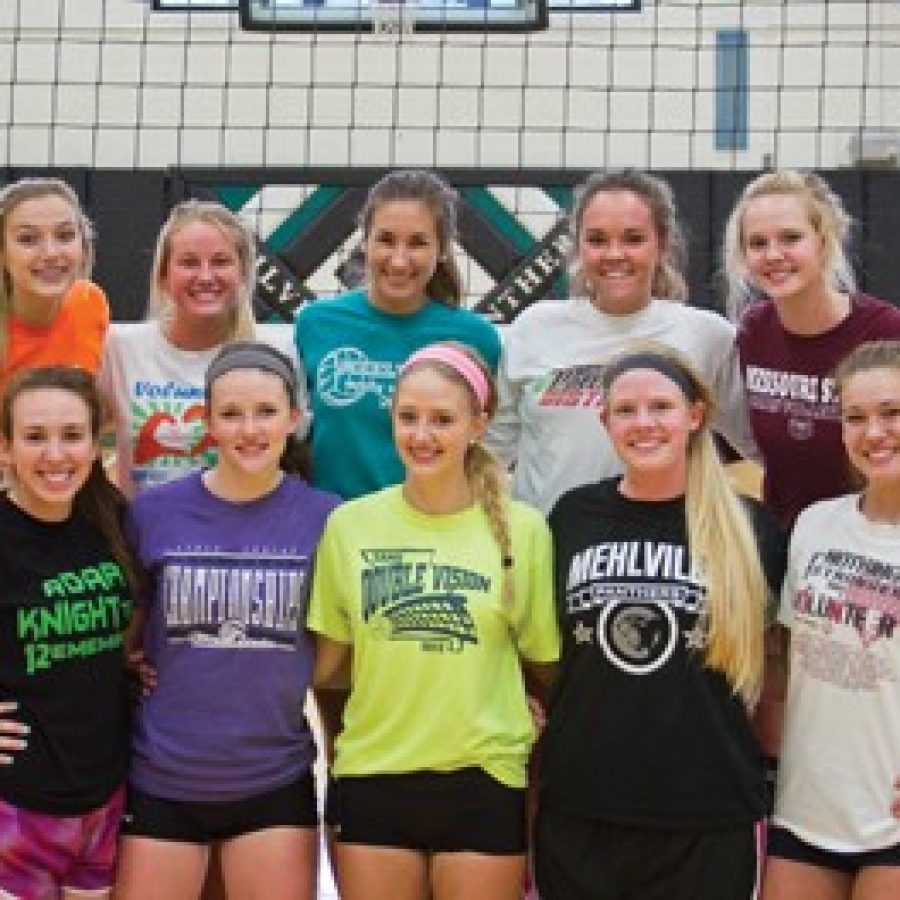 The Mehlville Senior High School varsity girls' volleyball team has been struggling for the past few years to end the season with more wins than losses.
For the 2014 season, high expectations, optimism and aspirations for a winning season are no different than any other year, but the possibilities are.
Last year, the Panthers came very close to a winning season, since they were just a couple games shy of the .500 mark with a record of 12-14. For the 2014 season, Mehlville has all but four starters returning.
The outlook is good because most of the girls have competitive experience from last year, and two promising freshmen will aid the cause, according to Mehlville head coach Susan Hurt.
"I'm very optimistic," Hurt said. "I have eight returning players and two freshmen and those two freshmen are going to make an impact as well."
The Panthers return their team leader Mikayla Kuhlmann, a junior.
"She was my go-to girl last year," Hurt said of Kuhlmann.
Also coming back are Hannah Cordes, Morgan Walters, Makenzie Berhorst, Nicole Meister, Mallory Downing, Anna Ogent and Kelsie Tinnea.
The newcomers are Jessi Albenesius and Sami Reitz, both of whom are over 6 feet tall, bringing some size to the unit.
"The eight of them have worked together, now we are bringing in two freshmen to start. One's playing all the way around and there is one only playing the first row," Hurt said. "They've just got to get used to working with each other and gel.
"But, they've been helping each other out. The upperclassmen have been helping the freshmen out tremendously. And they've all got great attitudes this year."
Hurt said she believes offense is a strength for this team starting out, and the group is focusing on tightening up their defense this season.