Mehlville golf squad poised for success
2012 season looks promising for Mehlville girls' golf team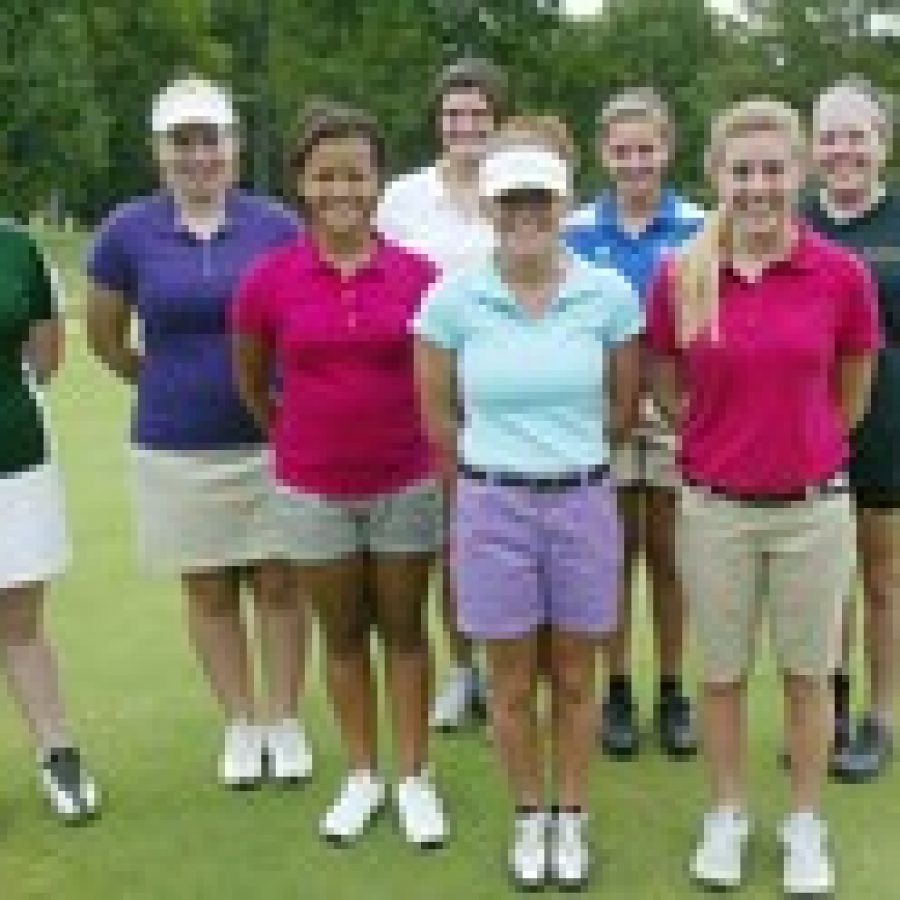 The Mehlville Senior High School girls' golf team could be poised to have one of the best years it has had in a while.
Head coach Gary Pearson told the Call he might just have the right mix of players this year.
"I am very, very high on them right now," he said. "We've got some good team leaders and we have a couple promising freshmen. We have nine total."
Jenn Prange, Brooke McManus and Hayley Wabiszewski are the returning top three from last season.
In a golf match, each team plays with six players and the four best scores are counted. One of the challenges the Panthers currently face, but are optimistic they will overcome, is getting that last score.
"The biggest obstacle I see is in matches
finding that fourth or fifth score that could go with those top three," Pearson said. "If we can find that fourth score, we have the potential of winning several matches this year. Early in the season, I don't know where that fourth score is coming from.
"I'm hoping that by the middle of the season they can be more comfortable with the format …"
One area Pearson wants his squad to focus on is tournament and match play.
"We want to compete a lot better in tournaments, we want to get better as the year progresses," the Mehlville coach said. "And we seem to always do that, but I told the girls one goal is that we need to look at winning more matches than we did last year.
"That's what I am hoping for. Winning is nice," Pearson said. "It's not that I don't like to win. I like to win more than anybody, but I try to put in their mind that they are capable of winning more matches than they did last year."
Pearson said he was looking forward to the process and honing his players' skills throughout the season to inevitable success.
"We'll see how it works out, but by the end of the year I think we'll get there, to tell you the truth. I've really got high hopes," he said.