Mehlville girls looking to focus on basics
Mehlville girls' tennis squad looks for excellence on court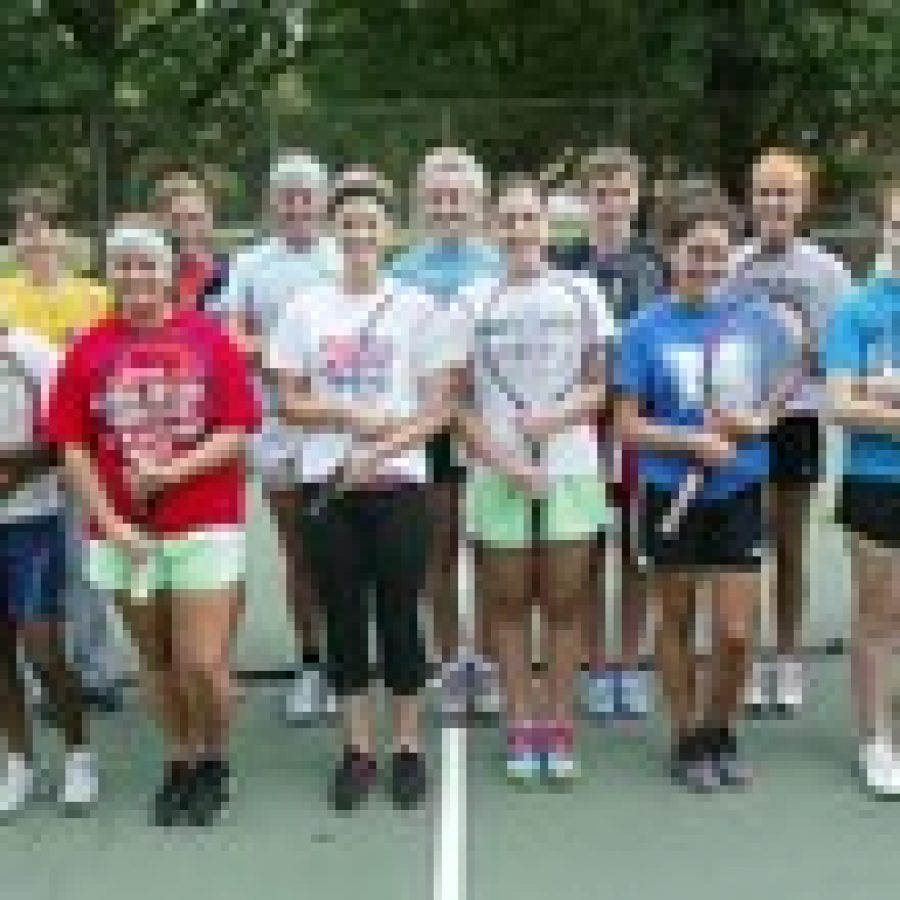 Despite being in a rebuilding mode, the Mehlville Senior High School girls' tennis team has the potential for a successful 2012 season.
Panthers head coach Bill Ebert told the Call he was looking forward to teaching his new players. So far, they have met his expectations.
"I think we're doing fine," he said. "We have a lot of girls that are new to the sport. So we are kind of bringing things back to basics."
Among the strengths of this year's squad are the focus and energy the players are putting forth.
"They have a lot of enthusiasm for the sport and they work hard, and they don't give up," Ebert said. "Some of them do not have a lot of tennis experience, so they are new to the sport. So as a team, we have a basic knowledge."
Despite having several new faces, the Panthers have a strong core of players returning as well.
Ebert expects good things this year from his top three players, Sabina Okanovich, Monica Wanninger and Suriya Subramanian, all of whom are veteran players.
Ebert said he hopes for a good year and that his squad continues to excel and enjoy the sport.
"The goal is always to beat last year — at least double that," he said. "Last year, we were 4-11. So we want to work hard and try to get a nice placing in districts."
This year, the Missouri State High School Activities Association recognizes the 6-3 format as the recommended format for team play. It has been the current format in the state competitions for some time.
Ebert said the format change is better preparation for the postseason, but he has one reservation.
"I am OK with it," he said. "It's been that way for a few years at the state level, but I'd rather see more kids play."