Mehlville chief financial officer to become superintendent of Hillsboro School District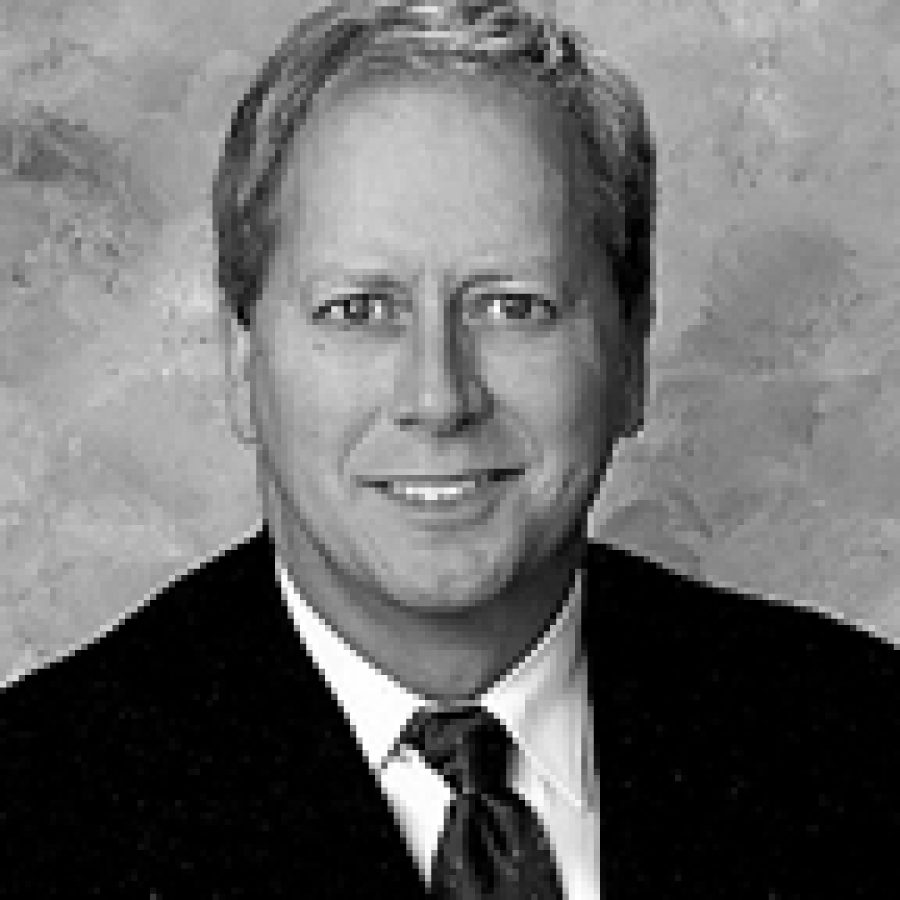 Staff Report
Mehlville Assistant Superintendent Randy Charles will become superintendent of the Hillsboro School District in Jefferson County on July 1.
Charles has served as Mehlville's assistant superintendent for finance and the district's chief financial officer since July 1, 2001.
The Mehlville Board of Education agreed during a Dec. 20 closed session "to accept as requested the letter from Mr. Randal D. Charles for his formal release from his current employment contract at the close of business on June 30, 2005," according to information the Call obtained through a re-quest made under the provisions of the Missouri Open Meetings and Records Law, also called the Sunshine Law.
Board member Mike Heins' motion to release Charles from his contract was seconded by board member Tom Correnti and approved with a 6-0 vote, according to in-formation provided by School/Community Relations Director Patrick W. Wallace.
Board Vice President Matthew Chellis was absent.
A Call reporter was present before and after the board's closed session at Oakville Senior High School and asked Wallace what action, if any, had been taken during the closed session. But Wallace did not provide any information about the vote after the nearly 30-minute closed session, saying, "You're not getting that. We have 72 hours to release that information."
However, the next afternoon, Dec. 21, Wallace issued a press release stating that Charles would become the Hillsboro su-perintendent.
Charles declined to be interviewed by telephone for this article.
Mehlville Board of Education President Cindy Christopher also declined to be in-terviewed by telephone.
Charles will replace current Hillsboro Su-perintendent Shelton Smith, who is retiring in June after 36 years in education, in-cluding three years at his current post and 10 years as an assistant superintendent at the Lindbergh School District.
Charles will finish the remainder of the school year at Mehlville and assume his duties at Hillsboro in July, Smith told the Call. Hillsboro will pay Charles $125,000 per year based on a three-year contract, Smith said.
As Mehlville's chief financial officer, Charles, 46, oversees a roughly $92 million budget. He also oversees the $88.9 million Proposition P districtwide building improvement program budget that represents a roughly 30 percent increase — more than $20.5 million — over the $68.4 million building im-provement program envisioned in 2000.
District voters in No-vember 2000 approved Proposition P, a nearly $68.4 million bond issue funded by a 49-cent tax-rate increase.
"We believe Mr. Charles' background and experience will serve him well as an educational leader in our community," Hillsboro Board of Education President Kevin Robert stated in a Hillsboro news release. "We look forward to his arrival in July and having him a part of our school."
In a Mehlville news release, Christopher stated, "While we are very sad to lose such a valuable member of our district administration team, we certainly wish Randy all the best in his new position at Hillsboro. I think it is truly a testament to the Mehlville School District that our staff members are in such high demand.
"Randy is the fourth Mehlville assistant superintendent in recent history to move on to a superintendent position. Other school districts see the results posted by our district and are thrilled to fill their key positions with our employees," she added.
Before serving as assistant superintendent and chief financial officer, Charles was a principal at Mehlville High School from 1996 to 2001, assistant principal at Web-ster Groves High School from 1990 to 1996, assistant principal at Hannibal High School from 1987 to 1990, principal at North Shelby Junior-Senior High from 1986 to 1987 and a mathematics teacher at Mexico High School from 1979 to 1986.
Charles earned an educational specialist degree in educational administration from the University of Missouri-Columbia. He received a master's degree in educational administration and a bachelor's degree in education from the University of Missouri-Columbia. Charles holds a lifetime certificate in Missouri for principal 7-12 and mathematics 7-12. He has a renewable certificate in Missouri for superintendent K-12, which expires in 2008.
"Randy has always been a true advocate for students in Mehlville," Superintendent Tim Ricker stated in the Mehlville release. "From his days as principal at Mehlville High to the endless hours he's devoted overseeing the Prop P improvements districtwide, very few people realize how dedicated Randy is to making our district better today than it was yesterday and better tomorrow than it is today."
Mehlville soon will begin looking for Charles' replacement, the release stated.