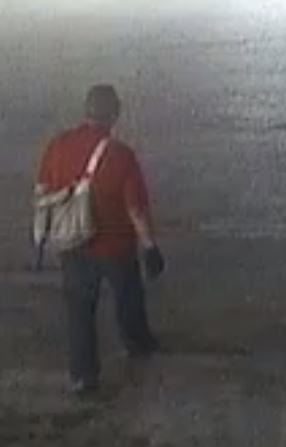 Police are asking the public to come forward as witnesses after a man was shot and killed in the parking lot of the Oakville Walmart Thursday night.
After a report of a possible shooting about 10:15 p.m., police from the South County Precinct found a man in a car on the parking lot of the store at 3270 Telegraph Road who had been shot at least once.
The man, Alexander Marley, 29, of the 200 block of East Felton Avenue in Lemay, died after he was taken to a local hospital.
Initially, police said Marley must have been known to the suspect or suspects and was specifically targeted. But they later said that they weren't sure if the two were strangers, and the relationship, if any, between the two is unknown at this time.
Police released photos of the person of interest, who they described as a white man of average to below average height and a short haircut.
He was last seen wearing a red short-sleeved shirt and dark-colored pants. He had a light-colored bag strapped across his torso and was wearing dark-colored gloves.
Detectives have found that before the shooting, the person of interest was at the Shell gas station at 3294 Telegraph Road next to the Walmart approaching residents and asking for help.
They are asking anyone who was at that Shell station between 8:30 and 10:30 p.m. Thursday to call them as a witness. Police also ask the "numerous witnesses" who saw the shooting or events surrounding it on the Walmart parking lot to call them at (314) 615=5400.
The St. Louis County Police Department's Bureau of Crimes Against Persons is actively investigating the shooting and asks for anyone with information to call (636) 529-8210 to speak to investigators. 
To remain anonymous or potentially receive a reward, police ask members of the public to contact CrimeStoppers at 1-866-371-TIPS(8477).