Man charged with kidnapping after police standoff, domestic assault in Affton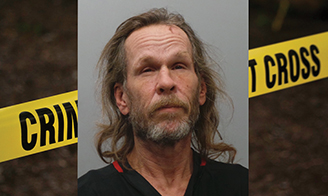 A man has been charged with kidnapping after police say he assaulted the woman he lived with in Affton, with whom he had a previous relationship. A police standoff at the house in the 7800 block of Fleta Street lasted hours before the man was arrested early Thursday morning.
St. Louis County prosecutors charged Kurt Mertz, 59, of the 7800 block of Fleta in Affton, with first-degree kidnapping, first-degree domestic assault and third-degree domestic assault. Mertz is being held on $200,000 cash-only bond, no 10 percent.
The St. Louis County Police Department notes that charges are merely an accusation and the defendant is presumed innocent until and unless proven guilty in court.
But the probable-cause statement from a county detective alleges that Mertz assaulted a woman and kept her imprisoned in her own home in such fear of being beaten that she wrote a letter to her daughter in case she died, before assaulting her outside in full view of a neighbor.
According to the police account, Mertz and the victim have known each other since childhood and were previously in a romantic relationship. When the relationship ended, the victim still allowed Mertz to live with her.
At 3 a.m. Monday, Oct. 26, Mertz turned on very loud music at the house and would not turn it down even after being asked by the victim, who was trying to sleep. When Mertz refused to turn the music on, the homeowner went to the basement to shut off the power to the house.
Mertz followed the woman and hit her multiple times with a closed fist, according to the police account of events. The woman ran and tried to escape through the garage door, but Mertz grabbed her, dragged her back into the garage, slammed her face into the ground and hit her again with a closed fist to the head while he sat on her to hold her down.
Mertz released the victim, who fled to her room to hide. Fearing she needed medical attention and out of concern that she might not survive, the woman wrote a note to her daughter and hid it in her nightstand. She wrote another note detailing the assault and hid it in her pillow.
On Wednesday, Oct. 28, the woman feared another assault was imminent after Mertz yelled at her. Fearing that this assault would kill her, she tried to escape out the back door, hoping that Mertz would not beat her in front of her neighbors. Mertz chased after her and the woman started screaming, hoping that someone would hear her before he pulled her back into the house.
A neighbor heard her screaming and called the police. Mertz dragged the woman back and took a rag soiled with dirt and oil and shoved it into her mouth while simultaneously covering her mouth and her nose with his hands. He threatened to urinate on her during this part of the assault, police said.
At this point, police arrived and Mertz ran back into the house.
The victim was treated at a hospital for a concussion, contusions and a strain of the neck muscles. Photographs of the victim show bruising and abrasions covering her body, police said, with notable bruising from her hairline all the way down to her collarbones on both sides of her head, in and around both her ears and around her eyes and mouth.
Police noted in court records that Mertz had been sentenced to 20 years in prison after he was convicted of two counts of first-degree robbery and two counts of armed criminal action. That sentence started in 1989. Mertz's rap sheet started in 1982 when he pleaded guilty to second-degree burglary and given a six-month suspended sentence. An order of protection was also granted against Mertz in 2012.
Detectives from the St. Louis County Police Department's Bureau of Crimes Against Person-Domestic Violence Unit are conducting the investigation.