Lindbergh honors Teacher of Year, Support Staff Person of Year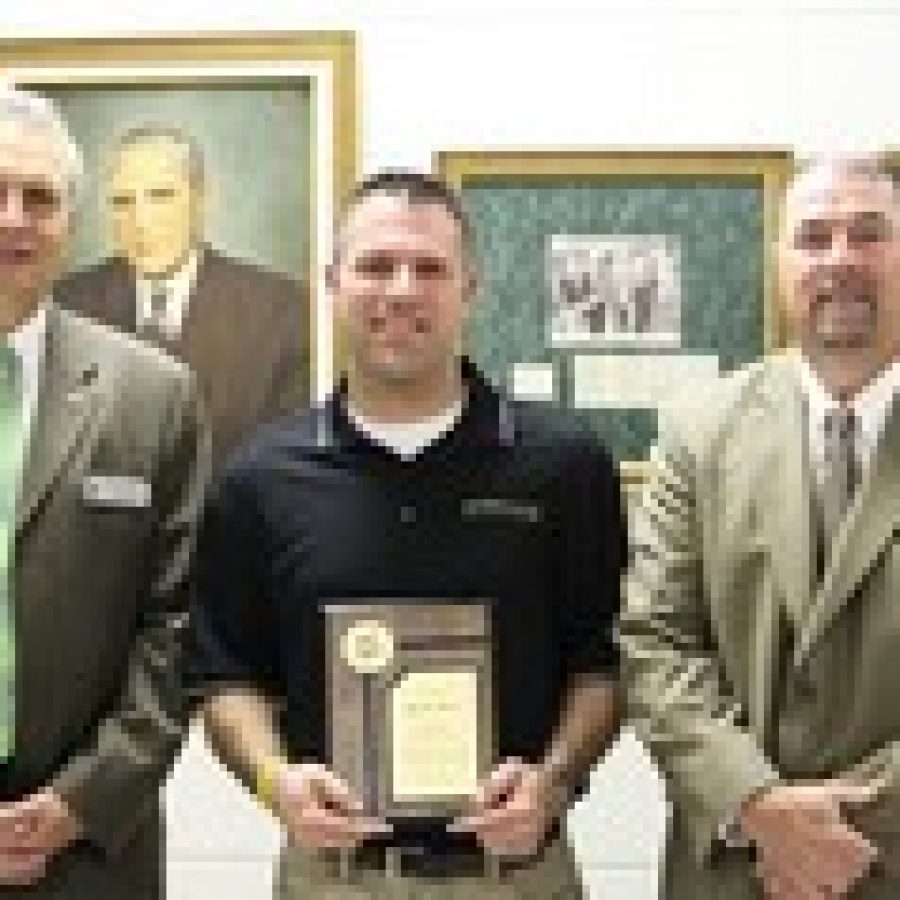 This year's announcement of the Lindbergh Schools 2012-2013 Teacher of the Year is music to the district's ears, and the Support Staff Person of the Year keeps high school operations fine-tuned as well.
Brian Wyss was named Teacher of the Year and Debbie Hanak was selected Support Staff Person of the Year. They were chosen by a committee of past honorees for these prestigious awards, according to a district news release.
Wyss serves as director of Bands at Sperreng and Truman middle schools.
Wyss has watched Lindbergh's middle-school band program grow from 198 students in 2000 to more than 500 students in 2012. During his time with the district, he has guided young musicians in the sixth-eighth grade bands, jazz band, jazz ensemble, Lindbergh High School marching band, brass choir and summer band.
In addition, Wyss helped grow the jazz program from 31 students in 2000 to 80 students today, and the Sperreng Jazz Ensemble was the first and only middle-school jazz band selected to perform at the Missouri Music Educator's Convention in 2005.
His bands have led St. Louis in the number of students who have been selected for All-Suburban Band and Solo/Small Ensemble Festival for 11 years, and he was named a Lindbergh Leader in 2004.
"Mr. Wyss practices what he teaches and is an expert in brass bands and jazz ensembles," Rick Francis, assistant superintendent of personnel, stated in the release. "Some people view him as a modern day 'Pied Piper' because his students, parents and colleagues all love being in his presence. He is passionate, enthusiastic and a tremendous teacher."
Wyss earned his bachelor of science degree in music education from the University of Missouri-Columbia, and his master's degree in education at Southwest Baptist University in Bolivar.
Hanak serves as building assistant at Lindbergh High School.
Hanak, a 27-year employee of Lindbergh Schools, runs an efficient, staff-friendly copy/production center at the high school, the release stated. Instructors count on her to help keep them supplied with materials and resources they need for students, and Hanak goes above and beyond to help them meet their last-minute classroom copying needs, according to Principal Ron Helms.
"Debbie is one of those faithful, behind-the-scenes employees who directly contributes to the success of Lindbergh students," Helms stated in the release. "She does all of this with a smile on her face and a kind word for everyone."
Outside of work, Hanak is a member of the congregation of St. Simon the Apostle Church, where she volunteers with her husband and has taught Parish School of Religion courses.