Lindbergh High swim coach will look to state qualifiers to lead newcomers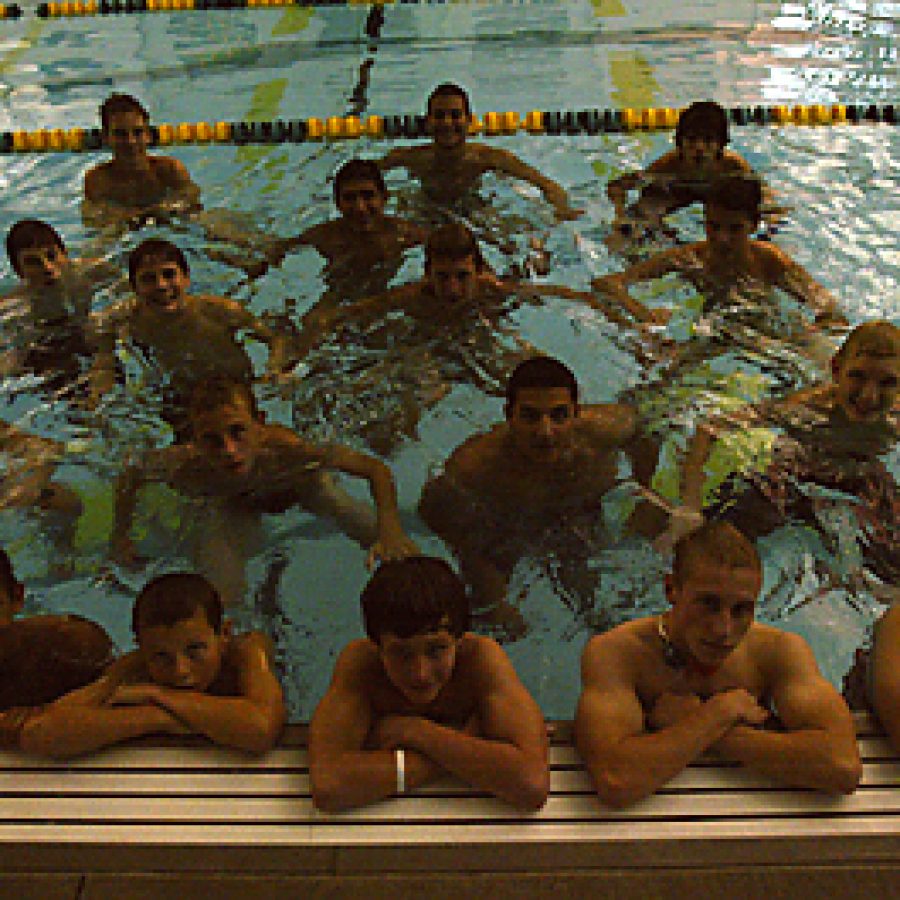 Coming off a great season last year, the Lindbergh High School boys' varsity swim team will have a lot of shoes to fill after a majority of its 2010 squad graduated.
"We had a great year last year. We ended up ninth overall in the state. We just had a real good individual year for several guys," Flyers head coach Tim Lombardo told the Call during a preseason interview.
Despite the loss of his "senior top heavy" group, Lombardo is optimistic about his 2011 squad.
"I think we will probably step back from that top 10 a little bit … unfortunately, but if we can get into the top 30 at state I'd be pretty happy with that," he said.
"We have some work to do. The first part of our season will probably be a little bit of a struggle, but hopefully as we progress through the season based on what we can see so far we will make some strides, make some improvements and see if we can get some people back to state in the middle of November. That's kind of the goal," Lombardo said.
"We are really kind of unsure of where we are at right now. We know we've got a lot of work to do. Our goal is, at least for our state qualifiers, for them to improve upon their individual finishes at state last year. In terms of our team and what we are going to do team-wise at this point, we're really unsure of where we are," the head coach added. "Right now our biggest goal is to teach these guys what it means to be in these big meets."
He will be looking to his returning state qualifiers to help lead the younger players to that level of meet readiness. Senior Ryan Mayer and juniors Jordan Mayer, Christian Knuepfer and Richard Le are returning state qualifiers. The Flyers also have added about 15 new faces, ranging from freshman to seniors, to their roster of 34.
"Our depth is going to be a little lacking. We've got a lot of kids out but we are pretty inexperienced. So our numbers are great but our higher end kids we are little less than we were last year. So we've got some work to do," Lombardo said.
"We have a lot to replace. We have to have some younger guys step up and fill those shoes. Hopefully some of those guys will step up and surprise us," he added.
Aside from inexperience, the Flyers swim a difficult schedule and will even host their own invitational. They were set to begin their season against Rockwood Summit Aug. 29 — after the Call went to press.