Lindbergh High School football Flyers have high expectations for this season
Beauchamp says his Flyers are hard-working, intelligent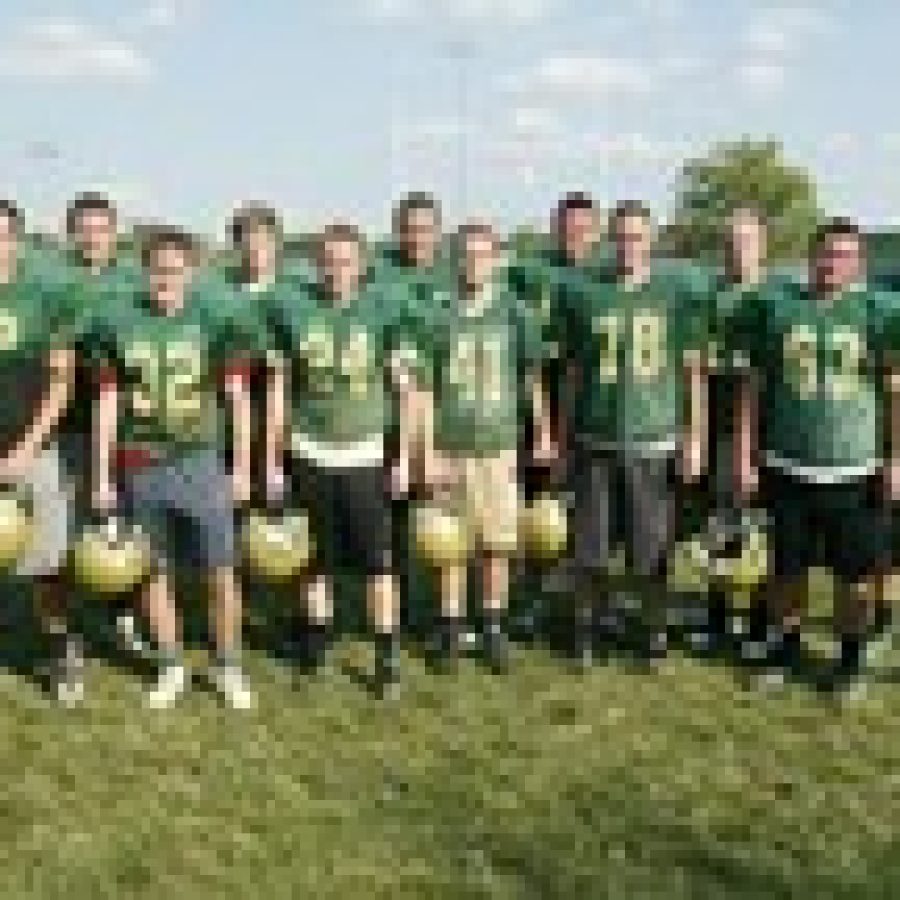 Despite having some pretty big holes to fill left by last year's graduating class, the Lindbergh High School football team has high expectations for the 2012 season.
The football Flyers, led by head coach Tom Beauchamp, have a sizable number of returning players on both sides of the ball, which will aid in the rebuilding process.
"Our defense has a solid core and our offense has a solid core and I think that our strength in all reality is we have a lot of guys coming back with a little bit of time," Beauchamp told the Call.
"I think we've got a very diverse group. They seem very focused. The strength is how they gel as a team and how they come together and play as a team. That's going to be their strength," he added.
Some of the returning varsity players Beauchamp will look to for leadership on and off the field are Garrett Krueger, Carl Lovely, Kevin Rogers, Jay DuPree, Justin Muehlheausler, Eric Balmes and Angelo Lombardo. Last year's Flyers had an overall record of 6-4.
One of the roles that needs to be filled is arguably one of the most important on the team — quarterback.
But Beauchamp has a remedy for that, not only this season but for the next three potentially with the placement of sophomore Logan Offner as starting quarterback.
"He's a real talented young man. He throws the ball well and he runs well," Beauchamp said.
Offner will have to step into the role quickly as the Flyers tend to have a potent offense, whether it stems from the running or passing game.
"We like to keep it balanced," Beauchamp said. "A balanced offense — I think it makes it a lot harder to stop if you can do that."
Flyers fans will have to wait and see how the season and playoffs unfold, but the head coach has high hopes for the team and for good reason.
"We have a pretty hard-working group. In all reality, I think we've got a good group of kids that work hard and want to be successful and I think that helps and the other thing is they are very intelligent," Beauchamp said.