Lindbergh girls boast limitless potential
Lindbergh golfers teeing off for a successful '12 season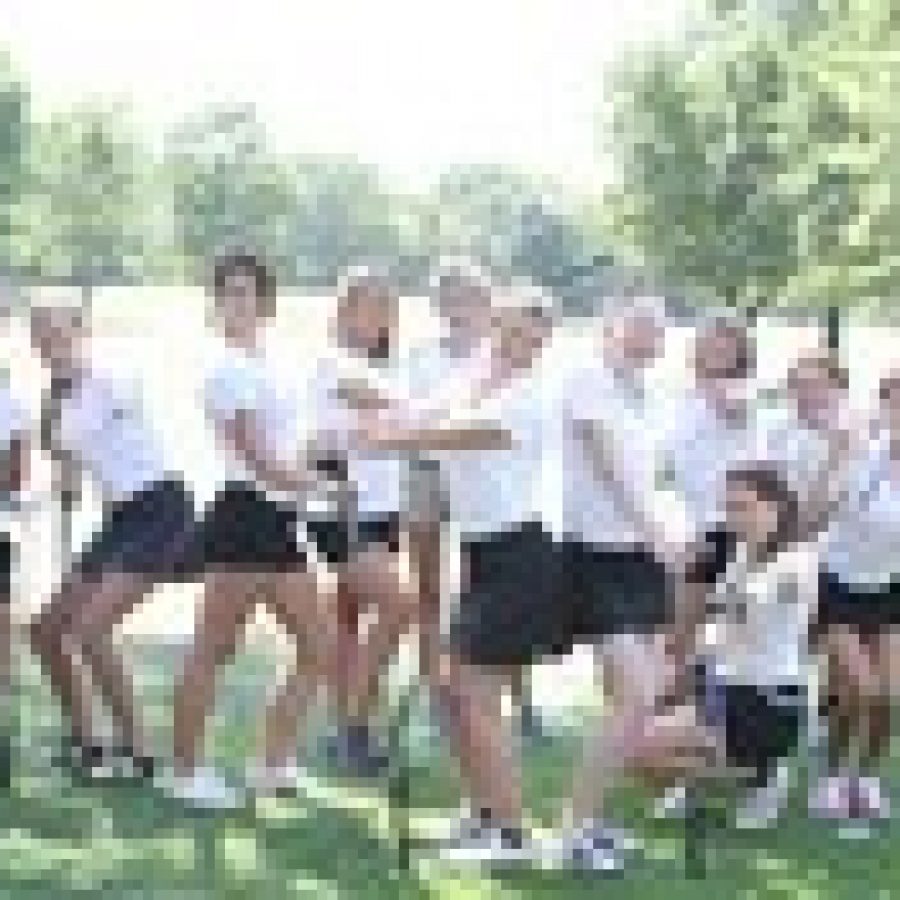 The Lindbergh High School girls' golf team has limitless potential and hopes to capitalize on it for the 2012 season.
Head coach Mike Tyler told the Call he is excited about his team, which consists of some returning players from last year's squad who over-achieved with a record of 7-2, as well as some newcomers.
"They are doing really well," Tyler said. "There have been some pleasant surprises. We have a big group of freshmen with a lot of great potential. I'm excited about the future."
Co-captains Courtney Schaper and Kaitlin Sotir are two of the veterans Tyler expects a lot from this year.
"They are both great leaders and both very skilled," he said.
Abbey Malone and Carly Rupp are two other players Tyler will be expecting to excel this season.
One area the Flyers will focus on this year is mechanics.
"They are inexperienced, but confident and hard-working." Tyler said. "We need to hone in on the mechanics of the game."
Chemistry on this year's squad is good and the effort is there, too, according to the head coach. With those attributes in place, the Flyers could have another great year.
"The team dynamic is great," Tyler said. "There is a lot of team unity and we still have a lot of experience too. They are a hard working group and they are selfless. They focus on the team."
Tyler said what he wants for his team this year is to improve and enjoy the season.
"We want to try to make it to state as a team," he said, "but, overall, we want to have a winning season and be successful, do our best to improve throughout the season, keep working hard and have fun."