Lindbergh Flyers fall 14-2 to Panthers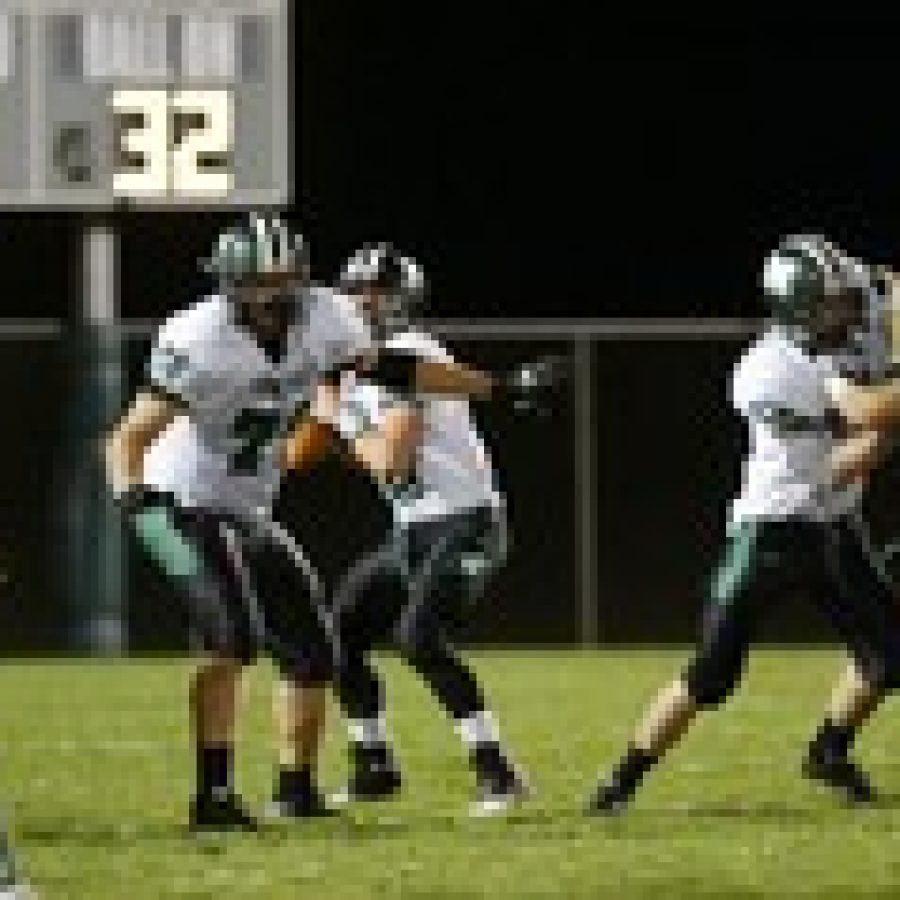 In the last game of the regular season, the Mehlville Panthers (2-7) traveled only a couple miles down the road to Lindbergh High School to meet their conference rival, making great strides as they upset the Flyers (3-6) 14-2 in last Friday's Suburban West high school football matchup.
For the Panthers, who have struggled on both sides of the ball all season, it was a huge win, as they nabbed just their second win of the season against a solid Flyers defense.
Mehlville head coach Eric Meyer said it was an important win for his squad.
"I think it's huge for the kids," Meyer said. "They've had a tough season, and to get the win is important. It does a lot for their confidence."
Mehlville's only other win came in the season opener over Northwest-Cedar Hill.
Panthers' kicker Austin Massey booted a 24-yard field goal to kick off the scoring at the 6:51 mark of the first quarter then followed up with another 31-yard field goal at 7:37 in the second quarter.
Still in the second, Mehlville quarterback Brendan Moore, who has been suffering from injury most of the season, showed signs of being back to full strength scoring the only touchdown of the night as he broke away from the pack with a 43-yard run with just 3:10 remaining in the first half and then carried in the two-point conversion.
With Mehlville leading 14-0 at the half, Lindbergh tried to stage a comeback with a better effort in the second half but the Flyers offense remained silent. Blake Thomas tallied the team's only two points early in the fourth quarter with a safety.
Lindbergh head coach Tom Beauchamp told the Call it was a tough game.
"We just couldn't move the ball," Beauchamp said. "We had some kids play well, but we are pretty beat up right now. Hopefully we can get some kids healthy."
The Panthers defense was put in some difficult situations but came through.
"They had a tough field position all night, but they kept us in it. They played great," Meyer said.
Mehlville will travel to Eureka Friday in the opening playoff game and hope for a better result than the first time the two teams met – It was Eureka over Mehlville 44-2.
"We are just going to have to look at film and try to find things we can do well against them, but they are a great team. It's going to take a heck of an effort," Meyer said of the upcoming matchup.
Lindbergh will square off against Parkway South. The Patriots defeated the Flyers (30-19) in their regular season meeting.
"We will start looking at film and get to work," Beauchamp told the Call. "You tell the kids a whole new season starts next week."