Lindbergh senior John Vollman IV did his good deed for this half century after tracking down the owner of a lost high school graduation ring from 1957.
The ring belongs to Paul Koch, graduate of Lutheran High School class of 1957. He lost the ring in the early 1960s while studying at Washington University.
 "I remember how proud I was as a senior at Lutheran High School Central when I first put that ring on my hand. It represented my first scholastic achievement at a time when I had little idea about what the rest of life held for me," Koch said in a press release.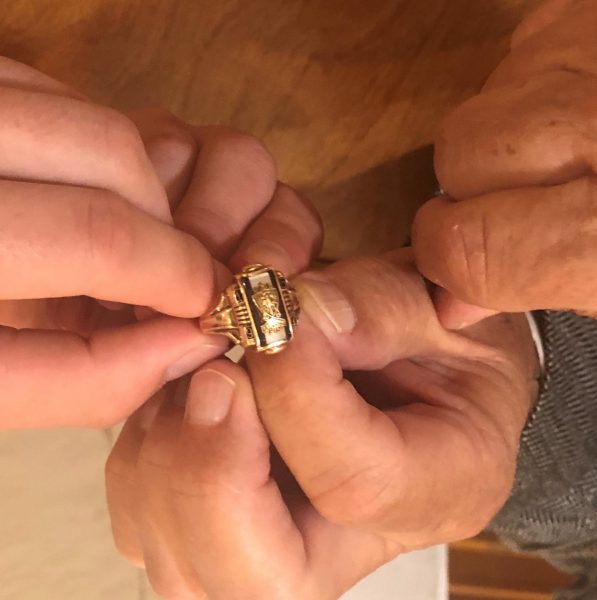 Vollman came across the ring while running on Paragon Circle near Grantwood Village. While working on his Eagle Scout Project, Vollman mentioned the ring to his father, and the two decided to find the ring's owner.
Vollman's father cleaned the ring and discovered the year, initials and high school emblem. He cross-checked the information with Lutheran records and was able to locate Koch.
"I was in Cub Scouts and then Boy Scouts until I was 18 in Troop 157, based at Gethsemane Lutheran Church at Hampton and Pernod in south St. Louis. I always had incredible Scoutmasters, people I looked up to and wanted to emulate," Koch said. "This young man followed the values he has been taught by his parents and the Boy Scouts, which is the best character-building organization I know."