Lindbergh begins offering free meals to every student living in the district starting next week
Starting next week, Lindbergh Schools will begin providing breakfast and lunch free of charge to all students and district residents below age 18, both in and out of school, through the end of the year.
This meal service is being made possible by a waiver from the U.S. Department of Agriculture, which also extends free meal service to all children age 18 and younger who live in the district boundaries of Lindbergh, even if they do not attend Lindbergh schools. 
In-person student meals begin Sept. 15
Beginning on Tuesday, Sept. 15, breakfast and lunch will be provided free of charge to all students who attend a Lindbergh school in person. No signup is required. Families who do not wish to participate in the free meal program should notify their student's teacher directly.
Weekly signup required for virtual learners
In addition, Lindbergh will provide curbside to-go meals (breakfast and lunch) to any child age 18 and younger who lives in Lindbergh school district boundaries, beginning Monday, Sept. 14.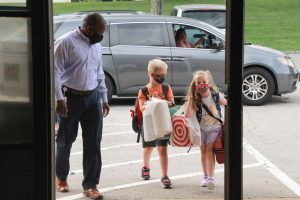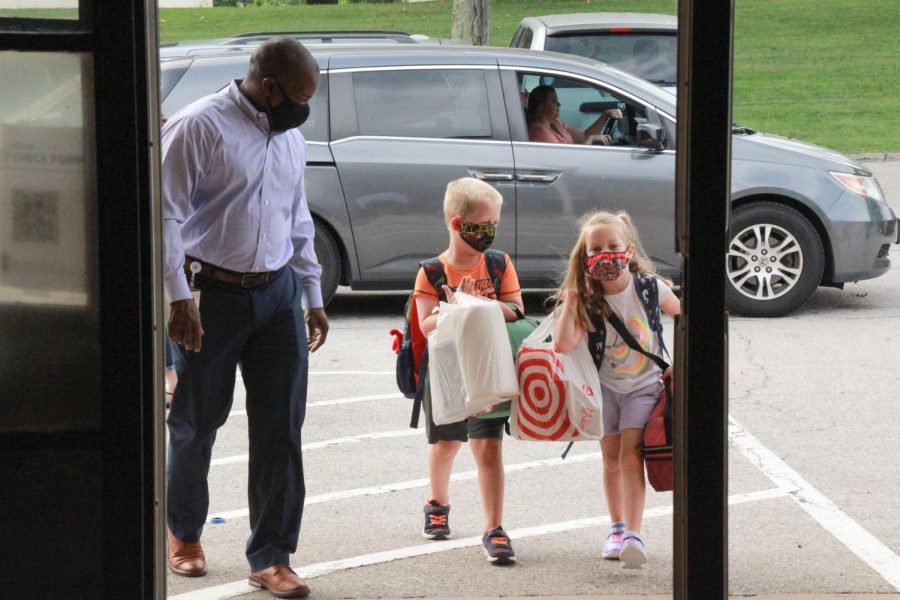 This includes, but is not limited to, Lindbergh students who participate in virtual learning (online virtual academy Accelerated Remote Courses or ARC, Phase 3 and Phase 2). 
Children are not required to be enrolled in Lindbergh Schools in order to participate. 
Families must sign up each week, the district emphasizes. Sign up here: Curbside To-Go Meal Signup Form
The district asks parents or guardians to complete a separate form for each student. This allows staff to prepare the appropriate number of meals.
Each student will receive a breakfast and lunch meal for the current day.

Meal pickup times are 10 a.m.-12 p.m., Monday-Friday. Meal pickup times are 10 a.m.-12 p.m., Monday-Friday. A phone number will be provided at each curbside location. Please call the phone number when you arrive and a food service worker will deliver meals to your car. 
Two pickup locations are available: 
           1. Crestwood Elementary School, 1020 S. Sappington Road, St. Louis, MO 63126
           2. Dressel Elementary School, 10911 Tesson Ferry Road, St. Louis, MO 63123
Menus
Families may view menus by clicking the link below.  
Additional information
All meals are prepared and served in a contact-free setting by Southwest Food Excellence, Lindbergh's food service provider. 
Children do not need to be enrolled in Lindbergh Schools in order to participate, but they must live within the school district boundaries. 
The USDA National School Lunch Program has reinstated the flexible meal program being offered in response to the COVID-19 pandemic and will reimburse Lindbergh Schools for all meals served.