Lembke's flop should make voters in south county flip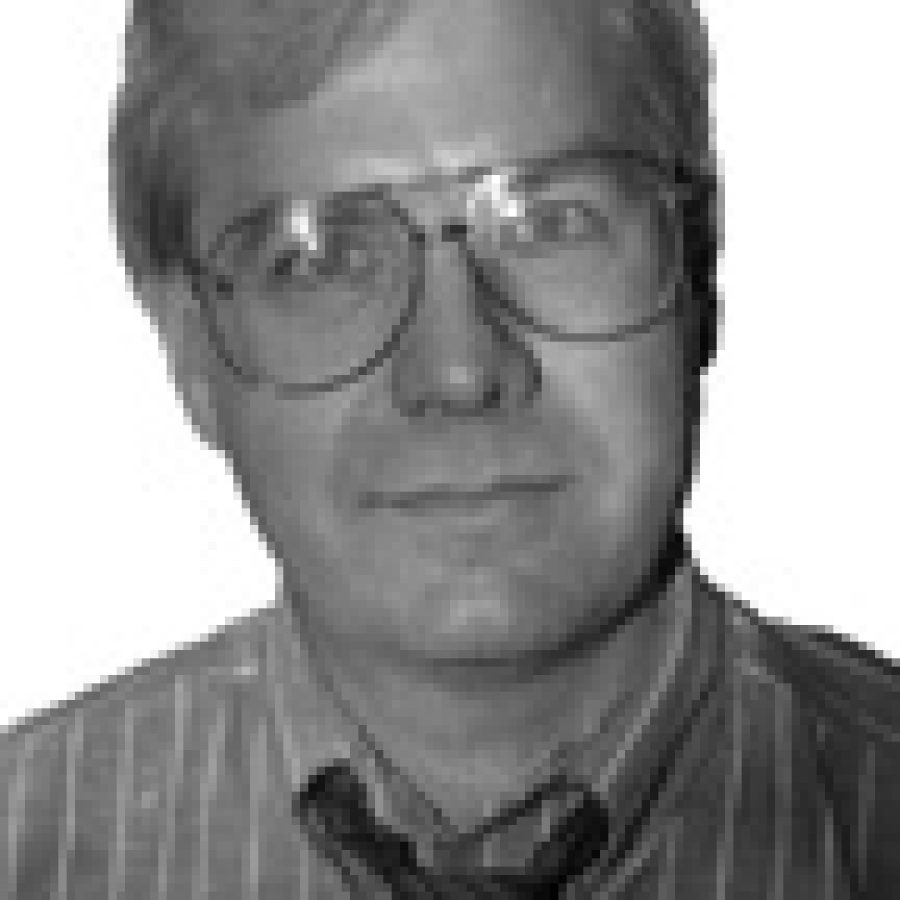 Rep. Walt Bivins, R-Oakville, has been working overtime in the Missouri House this session.
Earlier this year, he introduced a bill amending the Missouri Open Meetings and Records Law, also called the Sunshine Law, that would require verbatim audio recordings be made of all closed sessions of governmental bodies. Though this bill doesn't appear to be traveling too far, we applaud Rep. Bivins for introducing it.
But perhaps his finest hour as a legislator came last week — not because he was successful — but because he tried to do the right thing.
An amendment Rep. Bivins introduced last week that sought to modify legislation creating a five-member board to oversee fire districts' pension plans died in the House. He sought to eliminate the creation of a five-member pension board comprised of a district's three-member board of directors and two plan participants chosen by the board of directors from a pool of three nominees elected by plan members.
Rep. Bivins instead sought to establish a five-member pension board — including two plan participants — only for contributory plans. He obviously saw the fiscal folly of giving unelected employees the ability to make decisions involving tax dollars.
The same, however, can't be said of Rep. Jim Lembke, R-Lemay, who voted against Rep. Bivins' amendment. Rep. Lembke said one reason he voted against the amendment was because "… I wanted to make sure there was some balance and the firefighters had representation."
We can't help but believe that Rep. Lembke has lost sight of his constituency, especially given that his flop on introducing legislation that would allow voters to consider tax-rate-decrease proposals should make south-county voters flip.
After a St. Louis County Circuit Court judge in February removed a tax-decrease proposition that the Mehlville Fire Protection District board had placed on the April ballot, Rep. Lembke told this newspaper he would introduce legislation that would allow an elected board to place a tax-rate decrease before voters.
On Saturday, he said he changed his mind and would not introduce such legislation after further studying the issue and at the behest of numerous fire districts. As someone who continually has campaigned as being an advocate of the taxpayers, the irony was not lost on us. Instead of pandering to organized labor, perhaps Rep. Lembke should remember the other 99 percent of voters in his district.