Lemay economic development nonprofit could disband due to lack of funds
Port Authority funding has dried up for Lemay agency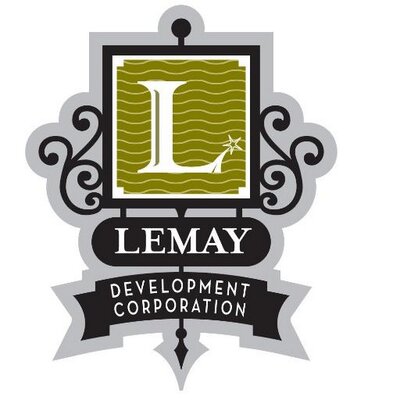 After 40 years of existence, Lemay's economic development nonprofit could disband this week due to the changing way that St. Louis County hands out grants.
The Lemay Development Corporation, a 501c3 nonprofit, spun off from the Lemay Chamber of Commerce in 1982 and has worked on economic development in the 63125 ZIP code since then. Those efforts peaked with five years of extra funds from the county following the opening of the River City Casino in Lemay in 2009, which came with the promise that the first five years of rent payments would benefit Lemay.
Lemay Development Corporation Board of Directors Chairman Frank Ziegler Jr. confirmed that the board is weighing whether to disband and shift the money in its bank account to Lemay-based The Housing Partnership STL, which began as the Lemay Housing Partnership but changed its name and mission in 2017 to fund affordable housing in the city of St. Louis, Jefferson and St. Charles counties and the rest of St. Louis County in addition to Lemay.
The LDC board is set to vote on the plan in a videoconferenced meeting Friday, Nov. 20. To see breaking news on the decision, check back to www.callnewspapers.com. Ziegler said he believed the board would approve the transfer. Two members of the THP board also sit on the LDC board, including THP board chairman Phil Mannhard, but that could increase to three if the plan passes. The LDC would also require that the roughly $100,000 in its bank account, as estimated by board member and former Rep. Pat Yaeger of Lemay, would be directed toward commercial projects in Lemay.
"We haven't been able to get any cooperation from the county whatsoever and The Housing Partnership is still getting cooperation from the county, so we'd rather put our money where it can be used than sitting idle with it and letting it be eaten up with rent and telephone," Ziegler said.   
The most recent highlight of the Corporation's economic development efforts is the new QuikTrip at Lemay Ferry and Bayless, which replaced an older Lemay location. Priorities for future projects would have been the previous QT site and land around Cusanelli's, said Yaeger.
Knowing what the Development Corporation has accomplished in the past, Yaeger said she at first resisted dissolving it, but came around to the idea.
"At first I didn't want to do it," she said. "Not that we want to disband the Lemay Development Corporation, but … now there doesn't seem to be any additional funds coming to our partnership to work to get it done. … I don't know that we necessarily have a choice to do anything else. I know there might be some people who think we ought to do this or do that, but it's just a finite amount of money and we'd like to see it be used to the maximum. … We want to do what's best."
She noted that The Housing Partnership has an "excellent track record of what they've done with the Lemay community," redeveloping an area near Broadway "and as far as I know, that's all going well."
But even if its nearly 40-year history ends in 2020, Yaeger said she is proud of what the Lemay Development Corporation accomplished.
"We were always trying to do things that would help the community," said Yaeger.
If the money is turned over to The Housing Partnership, the Development Corporation will also turn over its records, which have to be kept in secure storage.
Funding dries up
As a nonprofit that serves an unincorporated area of St. Louis County, Yeager said that the Development Corporation is at a disadvantage because it can only get funds from St. Louis County, and when the county chose to stop funding the organization, there's no other local funds to turn to.
"It just seems like some of it's being spent a little disproportionate and they forget that South County is all unincorporated — we have very few municipalities down here," Yaeger said.
The potential pool of money available for economic development in Lemay shrank after the casino's first five years of promised funds, as the Port Authority redirected its money throughout the county. Another blow came in the reshuffle of the Port Authority after former County Executive Steve Stenger pleaded guilty in 2019 to federal corruption that involved fake Port Authority contracts.
With attention focused on where its money goes, the port board is less willing to fund direct administrative costs. The LDC shares an office with the Lemay Chamber of Commerce and its one employee, executive director Rep. Donna Baringer, left at the beginning of the year. That leaves the organization in limbo, where it can't secure grants to pay staff, but also doesn't have the staff needed to find and apply for alternate funding.
Beth Noonan, who serves as contracted staff for the Port Authority, said that the new Port Authority has only conducted one round of grants, the "Reinvestment Fund" which was due by December 2019. The Authority is waiting to award another round of grants until after it completes a strategic visioning process, which has been delayed by the COVID-19 pandemic.
"I don't know what the grant criteria will look like after they've done their process for strategic visioning — they may have different priorities," Noonan said.
But it is true that the new Port Authority board members "were not interested in continuing to fund" applications that focused solely on administrative costs, Noonan said. "They wanted to do more programmatic kinds of stuff" that targeted specific worthwhile projects.
For example, an application that asked for a salary for an executive director would have been denied, but an application that asked for money for a specific project that also had associated staff costs might receive funding, Noonan noted.
However, the grant funding mission statement for the Port Authority — stressing the importance of redeveloping distressed areas of the county — appears to line up with the stated mission of the Lemay Development Corporation to redevelop areas in a distressed part of the county, Lemay.