Leadership, talent bolster Mehlville High girls
Mehlville girls' volleyball team looks to spike the competition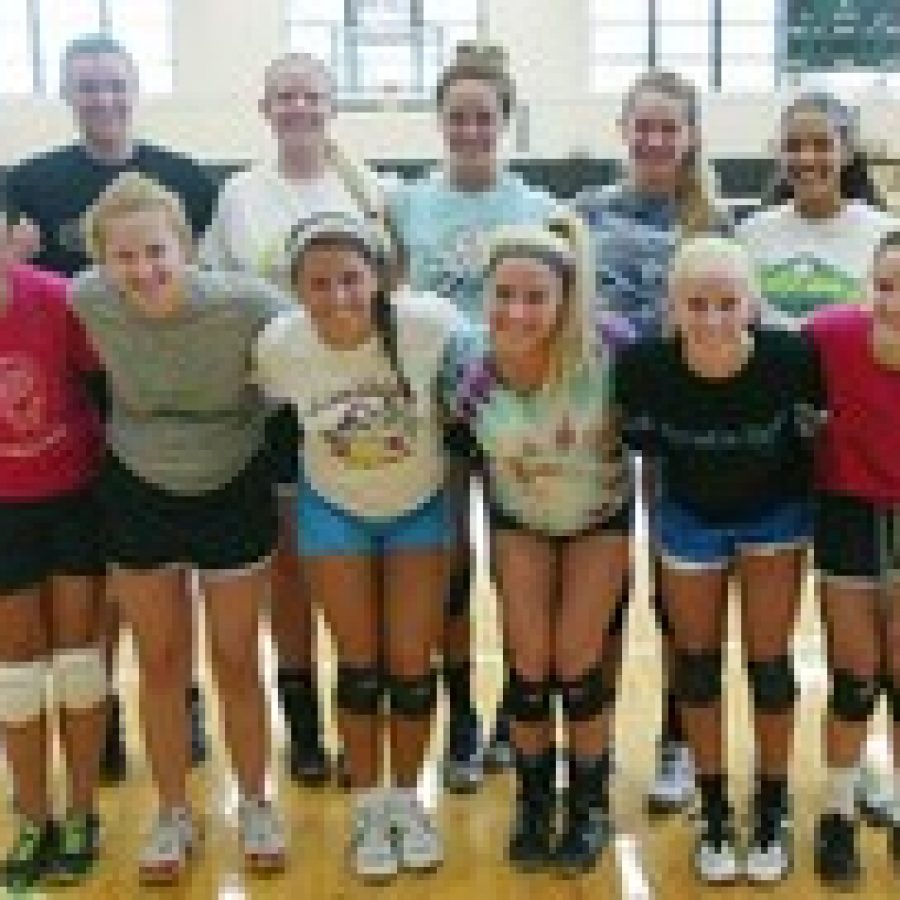 The Mehlville Senior High School girls' volleyball team will face a rebuilding year, but team leadership and some new talent are reasons to be optimistic.
The Panthers, led by head coach Susan Hurt, are showing signs of coming together.
"They all get along; that is a strength," Hurt told the Call. "With girls, when they all get along and there is no drama that's a good thing.
"Even in the little bit of practice they pull for each other, they cheer for each other, they help each other out."
One player Hurt expects a lot from this season in terms of leadership on and off the court is Shelby Gibson.
"She's a vocal team leader as well as a show by example," the Mehlville coach said.
Morgan Walters, Hailey Gill and Maddie Gollihur are also some of the returning power from last season's squad.
Freshman Mikayla Kuhlmann also will be one to watch and she has come out of the gates on fire, demonstrating excellent athletic ability and volleyball skills, according to Hurt, needs to improve offensively and hone its defensive skills.
"Five of my players haven't played with us, so just getting them acclimated to each other and play hard. That's the thing, I don't think we are going to be a real offensive team. We are going to have to rely on our defense more than our offense," she said.
But a new wrinkle for Mehlville, according to Hurt, is some injuries.
"For the first time ever, I've got injuries coming in to the season," she said. "But I've got players fighting for positions, which is nice."
Hurt said one of her goals is simply to get the group to gel and play well together, and she always strives to have a winning season, which is an achievable goal with the 2012 team.
"They've got some talent." Hurt said. "I'm still hoping for .500."