Larry, Glorita Kirby mark golden wedding anniversary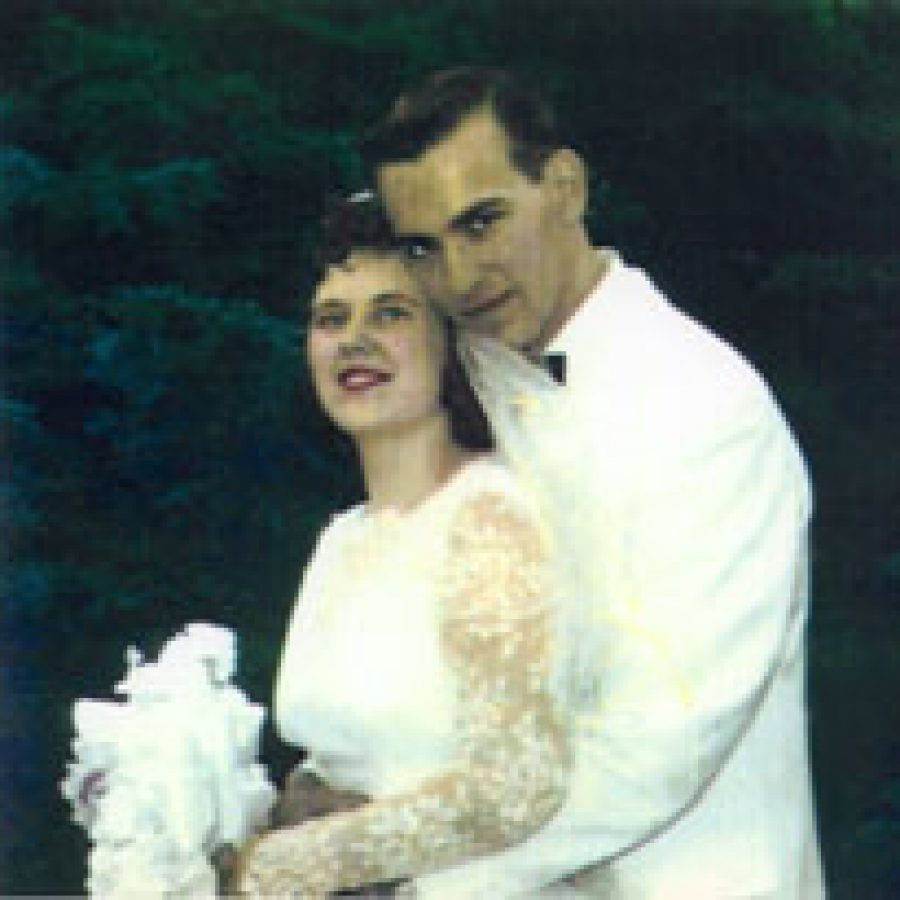 Larry and Glorita Kirby celebrated their 50th wedding anniversary April 29 during a reception with family and friends at Andre's Banquet Facilities.
Mr. Kirby and the former Glorita "Glow" Johnston were married April 29, 1961, at Sacred Heart of Jesus Catholic Church in St. Louis by the Rev. John E. Jakle.
He retired from Famous-Barr, where he worked for 20 years as a union carpenter.
Mrs. Kirby is retired from Marsh & McLennan, where she worked for more than 40 years.
Mr. Kirby graduated from O'Fallon Tech. Mrs. Kirby graduated from Central High School and earned a bachelor of arts degree in valuation sciences from Lindenwood University.
They are the parents of three: Richard Louis Kirby, Diane Marie (Kirby) Moleski and Deborah Ann Kirby.
The couple have eight grandchildren and two great-grandchildren.