Lake named superintendent of Lindbergh Schools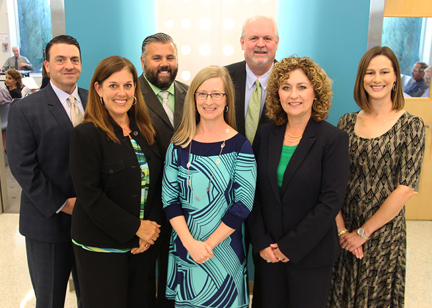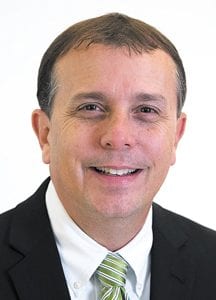 Tony Lake has been selected to serve as superintendent of Lindbergh Schools, effective July 1.
He currently serves as chief operations officer of the Blue Valley School District in Overland Park, Kan.
"Dr. Lake was a clear frontrunner in an excellent pool of applicants, with a proven track record as an instructional leader and experience in the business operations of a school district," Board of Education President Karen Schuster stated in a news release. "Lindbergh students deserve an outstanding learning environment, and our families have come to expect it. Dr. Lake's enthusiasm and commitment to excellence in education is evident, and we are confident in his strong leadership abilities that will continue to place Lindbergh as one of the top academically performing school districts in Missouri."
The school board voted unanimously during a closed session on Sunday to hire Lake as superintendent. Board members approved a three-year contract with a starting salary of $200,000.
Lake brings 27 years of education experience to his new role at Lindbergh Schools, including 16 years in public school administration.
He began his career as a middle school and high-school social studies teacher, and later served as associate principal and principal of Shawnee Mission North High School, and principal of Blue Valley West High School.
The Blue Valley Unified School District 229 serves 22,200 K-12 students. Before serving as chief operations officer there, Lake served as executive director of school administration for Blue Valley.
As chief operations officer, he oversees all district operations, including education and management activities for five elementary schools, two middle schools and one high school. Lake also coordinates facility planning, design and construction and student activity advisory committees for the Board of Education. In addition, he is responsible for the implementation, development and budgeting of bond projects.
Lake earned his doctorate and master's degrees in educational leadership from Baker University in Overland Park.
He also holds a bachelor of science degree in education from John Brown University in Arkansas.
He and his wife, Jennifer, met when they were students at John Brown University and have been married for 25 years. They have two daughters, Taylor and Makenzie.
An open house in which residents can meet Lake will take place from 2 to 3 p.m. Saturday, Jan. 13, at Lindbergh Early Childhood Education, 4814 S. Lindbergh Blvd.
Lake will succeed Superintendent Jim Simpson, who is retiring at the end of the current school year.
Brent Underwood, a consultant with the Missouri School Boards' Association, facilitated the search for Simpson's successor. The board voted unanimously Oct. 9 to hire the MSBA to facilitate the search.
The MSBA's fee will be 8 percent of the initial salary of the new superintendent and up to $2,500 in reimbursable expenses.
The board met Nov. 20 in closed session to begin reviewing the applications of the 33 candidates who applied for the superintendent's post.
The candidates included 14 sitting superintendents and 14 assistant superintendents, according to information released by the district. The applicants — 31 men and two women — came from nine states, including Missouri, Illinois, Indiana, Kansas, Tennessee, Arizona, Wyoming, Mississippi and South Dakota.
The board interviewed candidates during a series of closed sessions in December.
Simpson has served as superintendent since July 1, 2008. He announced in January 2016 that he will retire at the end of the 2017-2018 school year.
Simpson succeeded Superintendent Jim Sandfort, who retired at the end of the 2007-2008 school year, after serving as superintendent since 1991.
The district received 57 applications to fill the superintendent's post being vacated by Sandfort and hired Joplin Superintendent Simpson at a salary of $195,000.