Krewson imposes curfew to try to prevent repeat of Monday's mayhem in St. Louis
A day of peaceful protests turned to mayhem Monday in St. Louis as three separate shootings led Mayor Lyda Krewson to impose a curfew tonight.
St. Louis County police officers shot a man in North County during the early hours Tuesday morning after the man and two other suspects fired at officers and led police on a pursuit from St. Louis City.
In a separate incident, four city police officers were shot during protests downtown.
And in a third shooting, a looter killed a retired police captain at a pawn shop in North City, police said.
"The incredible levels of violence that we saw last night are remarkable and should be unsettling to everyone who calls this place home," said police spokesman Sgt. Benjamin Granda of the St. Louis County Police Department. "Last night was something different. We've had our struggles and our challenges… Last night was a challenge. The fact that we lost no lives is remarkable."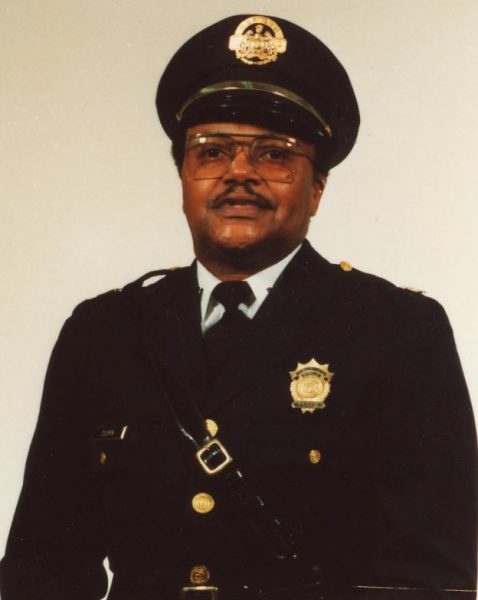 County Executive Sam Page said that at the request of the county police, he will not be imposing a curfew.
The shooting by county police occurred around 2:30 a.m. in the 7300 block of Esterbrook Drive in Jennings, according to an account from the St. Louis County Police Department.
The 21-year-old man who was shot was transported to a local hospital with life-threatening injuries, while another man, 25, was arrested. A third suspect evaded police.
The Jennings police shooting originated in the city when a marked patrol unit from the St. Louis Metropolitan Police Department responded to calls of looting in the area of Natural Bridge Avenue and Union Road.
Gunshots were fired at the officers from a maroon Chevrolet Impala, which then led officers on a pursuit up Interstate 70 to Goodfellow Avenue, according to the police account. The pursuing officers were assisted by the city-county Metro Support Unit police helicopter.
Officers from the county police department got involved in the pursuit as it entered into Jennings, culminating in a dead end on Esterbrook Drive.
Three suspects exited the Impala and began to flee on foot; one suspect fired shots at county officers, the police said. One officer returned fire and struck the suspect.
The incident was unrelated to the shooting of four St. Louis Metropolitan police officers downtown around midnight, Granda said.
The officers in that shooting sustained non-life threatening injuries, were transported to area hospitals for treatment and have since been released, city police Chief John Hayden told reporters.
The department has not yet made any arrests in connection with the shootings. The St. Louis Regional Crime Commission announced a $100,000 reward for information on who shot the officers.
In a third shooting that occurred at the same time Tuesday morning as the incident in Jennings, David Dorn, 77, a retired police chief of the Moline Acres Police Department and former St. Louis Metropolitan police captain, was shot to death by looters in front of Lee's Pawn & Jewelry in the 4100 block of Martin Luther King Drive.
Dorn had been with the metropolitan police force for 38 years before retiring in 2007 and becoming police chief of the Moline Acres Police Department.
No arrests have been made yet in Dorn's case. CrimeStoppers is offering up to a $10,000 award for tips in connection to his shooting.
Elected officials weighed in Tuesday on the protests and riots that have occurred throughout both the St. Louis region and statewide.
"Though many protests here in Missouri and throughout the United States have been calm and effective, there have been many where criminals have commanded the agenda. There is no place for violence against our neighbors, business owners, and members of law enforcement," said Congresswoman Ann Wagner in a statement.
U.S. Sen. Josh Hawley also condemned the violence aimed at law enforcement officials over the past few days.
"The police officer shootings in St. Louis overnight are despicable. My prayers go out to the officers and their families. And my heartfelt thanks goes to them as well," Hawley said in a statement. "We must bring order to our cities and towns now. Violence threatens to destroy the fabric of our communities and undermine our ability to live and act together."
In response to the overnight violence, Krewson issued an executive order beginning Tuesday placing the city under curfew from 9 p.m. to 6 a.m. daily "until further order."
There are exceptions to the curfew for individuals traveling to or from work or their homes; city, state and federal employees performing work assignments; news media with credentials; those traveling for medical treatment and those who have no housing.
"This is certainly an inconvenience for all our residents. I apologize for that because the actions of a few… hundred individuals, some of who may not even be from our community, are causing this curfew," said Krewson at a press conference Tuesday morning. "But we have to give law enforcement and our fire department the tools that they need to try to keep us safe and try to protect property. And this curfew is a means to that end."
Page issued a statement later Tuesday that said he would not be issuing a countywide curfew at the advice of the St. Louis County Police Department, but he urged residents to do the right thing and give first responders room to work.
"From our experience with coronavirus, we know that the people of St. Louis County will do the right thing when they know what to do," Page said. "So tonight I'm asking everyone to go home as early as possible and stay home so that our first responders can do their jobs and do them effectively."