Kovarik and Thomas are married at St. Pius V Catholic Church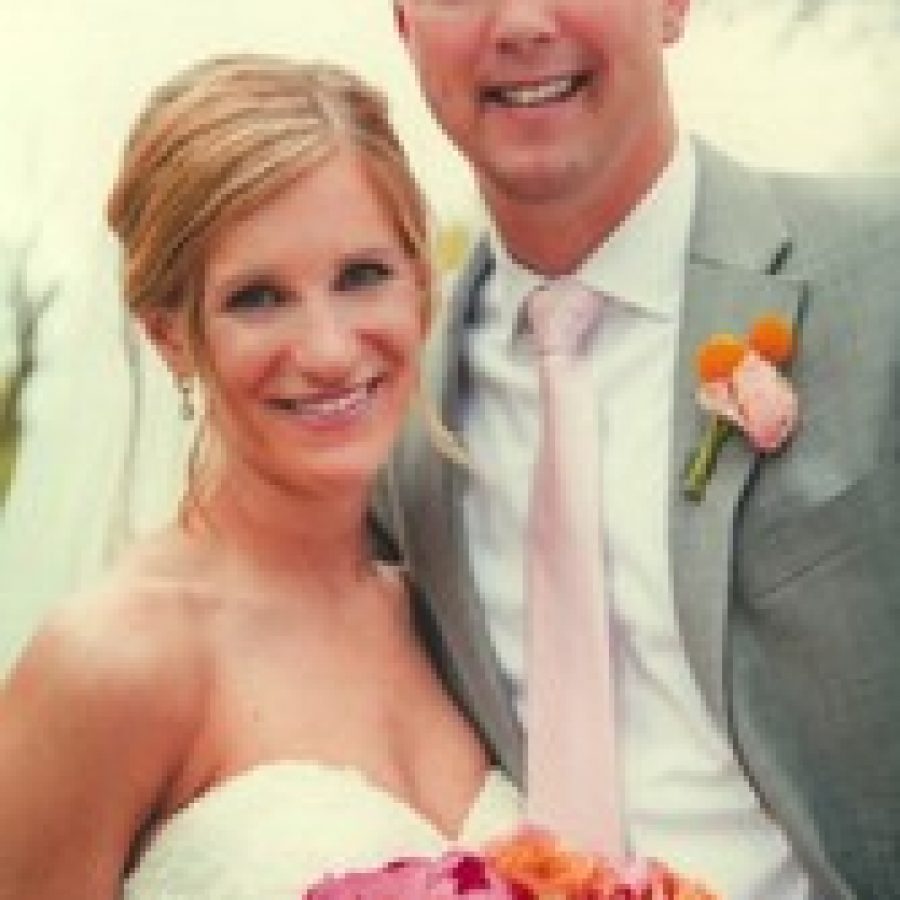 Michael Thomas were married April 26 by the Rev. John Vien at St. Pius V Catholic Church in St. Louis.
The bride is the daughter of Daniel and Barbara Kovarik of St. Louis.
The groom is the son of Paul Thomas of St. Louis and Lorri and Dave Golladay of Unionville.
The maid of honor was Rebecca Ann Kovarik.
Bridesmaids were Lindsey Paunovich, Sara Mayer, Alyson Stewart and Darcy Porter.
The best man was Jeremy Thomas.
Groomsmen were Josh Dempsey, Brian Wilkin, A.J. Bourton, Tyler Martin and Cody Eitel.
The ringbearer was Jack Hennessey.
Ushers were Billy Drazen, Andrew Mahler and Kyle Grinstead.
A reception took place at the Crowne Plaza in Clayton.
After a honeymoon trip to Punta Cana, the coupled moved to Affton.