Kenny, Shirley Amsler celebrate 60th wedding anniversary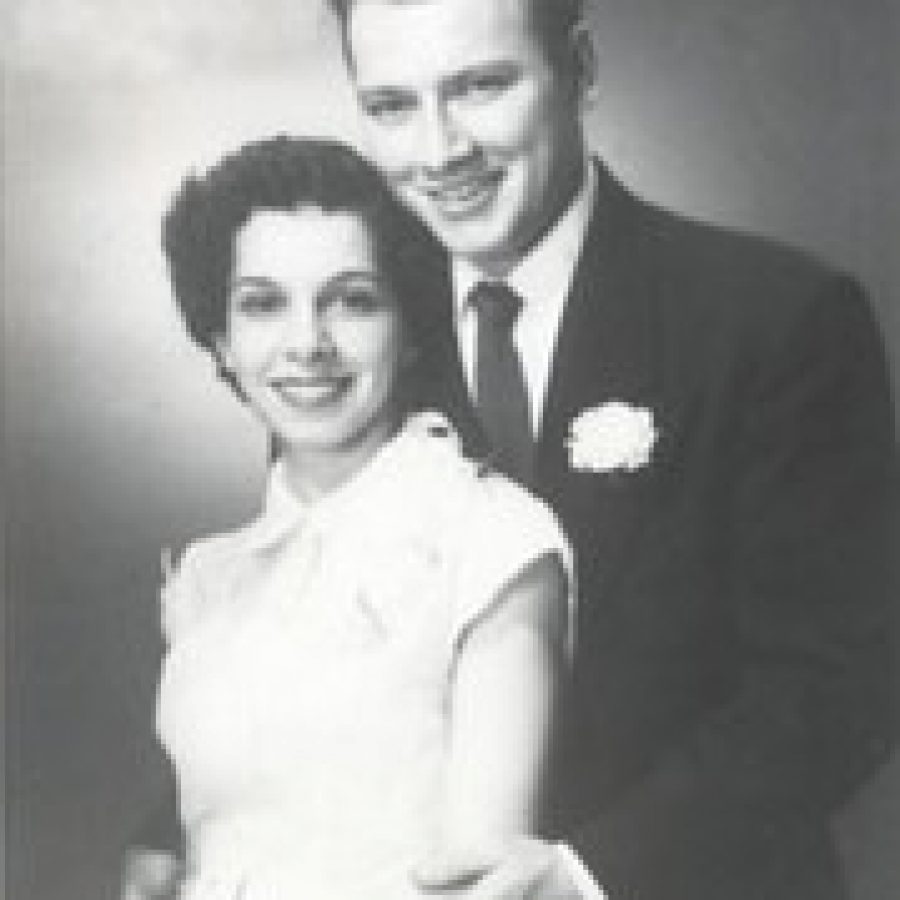 Kenny and Shirley Amsler celebrated their 60th wedding anniversary Dec. 6 during a cruise of the Southern Caribbean.
Mr. Amsler and the former Shirley Hilse were married Dec. 6, 1952, at St. Anthony's of Padua in St. Louis by the Rev. Floribert Veverka.
He retired from the Plumbers and Pipefitters Local 562 and Plumbers Local 35 after 63 years.
Mrs. Amsler retired from the U.S. Department of Defense after 11 years.
They are the parents of four: Susan (Chris) Schoemehl, Karen (Bill) Kumpe, Kevin (Cindy) Amsler and Karl Amsler.
The couple have nine grandchildren: Brittany (Dave) Matlock, Emily (Jeff) Beck, Daniel Hogberg, Laura Hogberg, Brooksey (Les) Mead, Carolyn Schoemehl, Jennifer (Mike) Lawhead, Kristen (Brett) Palmer and Kimberly Amsler.
They also have six great-grandsons: Nathan Mead, Blake Mead, Carson Matlock, Holden Matlock, Tyson Palmer and Dexter Lawhead. In 2013, two great-granddaughters are due to arrive.
The couple renewed their vows on Feb. 12, 1984.