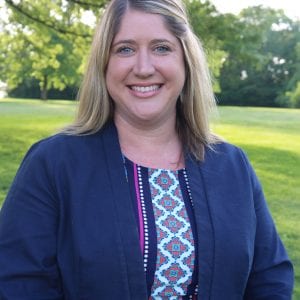 The Mehlville Board of Education unanimously hired Julie Durham as principal of Hagemann Elementary School for the 2019-2020 school year in closed session Thursday night.
The district said it conducted a "thorough candidate search and selection process. Several highly qualified candidates applied for these positions, and parents and staff provided feedback into qualities they'd like to see in their new principals and served on interview panels."
Durham will begin serving as principal at Hagemann July 1. Durham replaces current Principal Scott Andrews, who will retire at the end of the current school year. 
She has worked as Assistant Principal at Trautwein Elementary School and Wohlwend Elementary School for the past two years. She has also served as an elementary summer school principal for three summers, and was a classroom teacher at Wohlwend from 2005 to 2017, where she was the district's 2017 Teacher of the Year.
"Mrs. Durham is a proven leader dedicated to continuous improvement for all of our students and staff," Assistant Superintendent Jeff Bresler said in a news release. "Her student-centered approach and passion for learning aligns with the values of the Hagemann community. She believes in establishing and embracing relationships that benefit our students. Her positive attitude is contagious."
Durham earned a Bachelor of Science in education from the University of Missouri, a Master of Arts in educational administration from Lindenwood University and a Master of Science in elementary education from Southwest Baptist University. She is currently pursuing a doctorate in educational leadership.
"I am extremely excited and grateful for the opportunity to be the next leader of Hagemann Elementary," Durham said. "As the new leader, I will work alongside Hagemann's dedicated educators to continue to provide our students the love, support and guidance they need to be successful learners. I cannot wait to begin my work with the Hagemann community as we grow together in the upcoming school year!"
Durham lives in Oakville with her husband, Mike, and her two children, Nicholas and Ashley.