John and Sally Landro celebrate their 50th wedding anniversary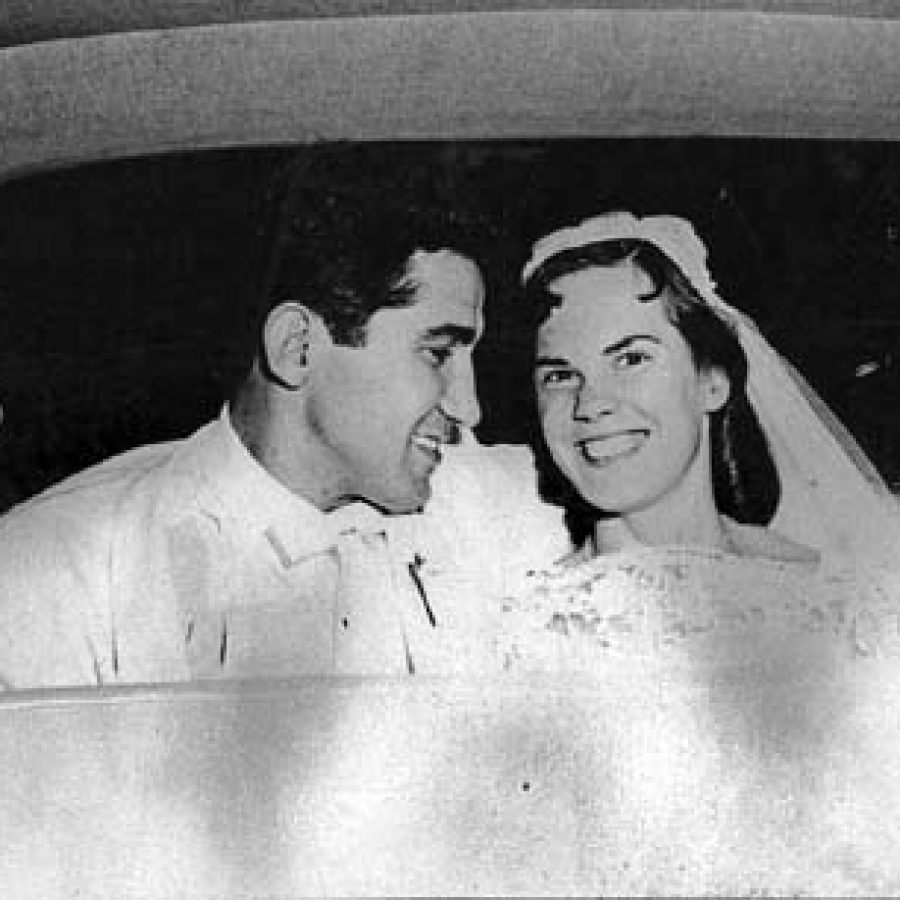 John and Sally Landro celebrated their 50th wedding anniversary July 27 during a reception at Andre's South Banquet Facilities in Oakville.
Mr. Landro and the former Sally Nisbet were married July 27, 1957, at St. Ambrose Catholic Church in St. Louis.
He is retired from Corporate Express where he worked for 17 years. Mrs. Landro is retired from the Mustard Seed Preschool.
They are parents of three: Elizabeth English (David), James Landro and John Landro. The couple have three grandchildren: Brian, Sarah and Jillian English.