James, Melba Rappe celebrate their 50th wedding anniversary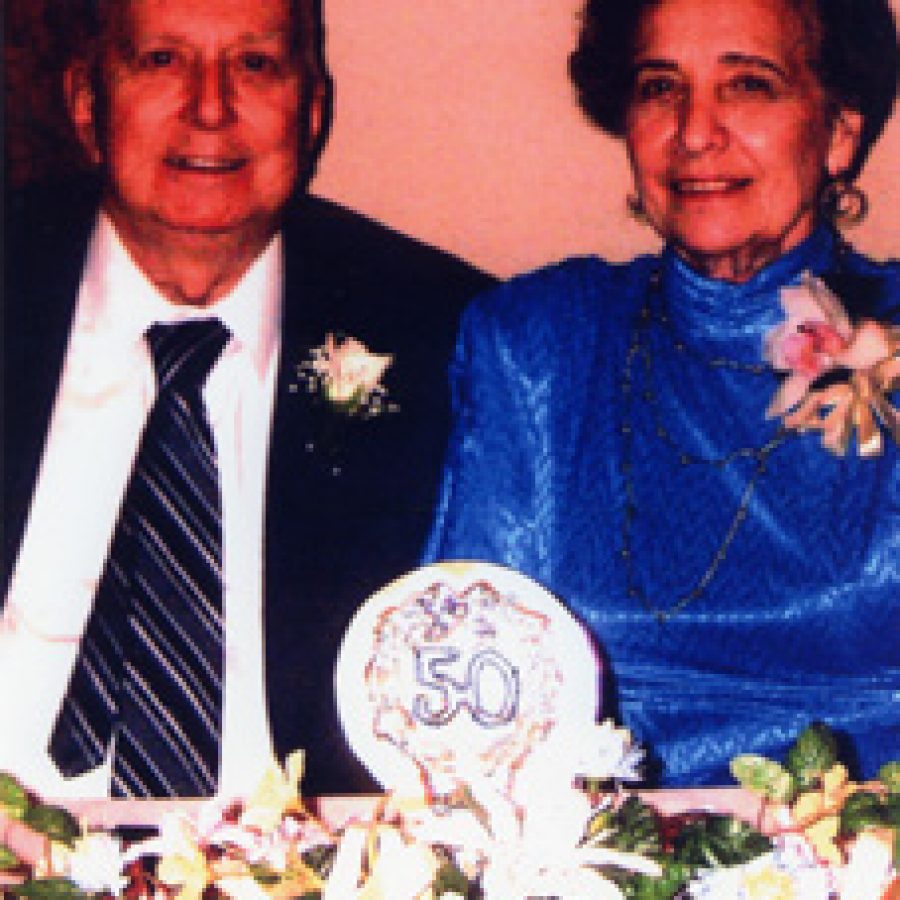 James and Melba Rappe celebrated their 50th wedding anniversary May 25.
They renewed their vows during a ceremony at St. Francis of Assisi Catholic Church officiated by the Rev. Gary M. Gebelein followed by a reception at Andre's South Banquet Facilities in Oakville.
Mr. James D. Rappe and the former Melba F. Illinger were married May 31, 1958, at St. Andrew's Catholic Church in Lemay by the Rev. Hubert Melies.
He retired from the U.S. Navy as a lieutenant commander after 221⁄2 years. He then served 10 years as compliance engineer for Commonwealth Edison's Kincaid Station in Illinois before retiring.
Mrs. Rappe was a special education teacher during her husband's military career in Virginia, California, New York, Ohio, Illinois and Missouri.
They are the parents of three: Melba A. Bachem of Livermore, Calif.; James D. Rappe Jr. of Lombard, Ill.; and John T. Rappe of Lake Villa, Ill. The couple have four grandchildren.
The couple also celebrated their anniversary during a nine-day Mediterranean cruise last summer.