James and Judith Ryan celebrate 55th wedding anniversary
James and Judith Ryan celebrated their 55th wedding anniversary Jan. 26 during a reception with family members.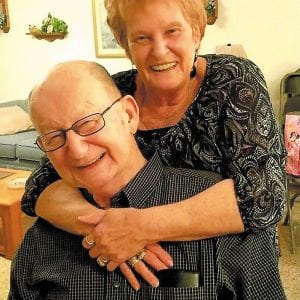 Mr. Ryan and the former Judith Scanlon were married Jan. 26, 1963, at Corpus Christi Catholic Church in Jennings.
Mr. Ryan is retired from the St. Louis County Police Department and Mrs. Ryan is retired from Dillard's.
They are the parents of three: Christine Llewellyn (widow of Christopher) of Alton, Ill., David Ryan (Tricia Will) of Oakville and Andrea Meyerpeter (Lance) of Mehlville.
Mr. and Mrs. Ryan are excited to celebrate their eldest grandson Alexander Llewellyn's wedding in April in New York City to Andrea Wolfe.
Grandson Devon Ryan is the proud father of their 4-year-old great grandson John Ryan. Grandson Derek Ryan is a proud member of the U.S. Army, stationed in Fort Bragg, N.C., with his wife, Melania Ryan (Palmer).
Grandson Zachary Llewellyn attends McKendree University.
Younger grandchildren Ryan Meyerpeter, Addisyn Meyerpeter, Allisyn Meyerpeter and Zoey Ryan keep busy with sports, Scouts and family activities.