By Gloria Lloyd
News Editor
glorialloyd@callnewspapers.com
Jake Zimmerman, who has served as St. Louis County's assessor for eight years, is launching a campaign for St. Louis County executive, challenging County Executive Sam Page.
Zimmerman and Page are both Democrats and would face off in the August Democratic primary. Page has not yet officially announced that he is running for county executive next year, although his campaign committee lists him as running and 5th District County Councilwoman Lisa Clancy, D-Maplewood, told the Tesson Ferry Democrats Monday night that she expects him to announce a bid in the next few weeks. Page was chosen by Clancy and the County Council as county executive in late April after former County Executive Steve Stenger resigned due to an indictment for federal corruption and pay-to-play allegations. Page, the council chairman at the time, has transitioned from his position as an anesthesiologist to serving as county executive.
Zimmerman said in an interview Tuesday that he is challenging Page because "I think we can do better. I think that people have a right to expect real leadership, and the test of real leadership is not just that you're not a criminal and it's not just that you're capable of showing up for the meetings. I think that the people of St. Louis County deserve a choice, and I'm excited to talk about bringing some real vision and some real leadership to St. Louis County."
Page has never been elected countywide, as he was elected to represent the 2nd County Council district in 2014 after the death of the late Councilwoman Kathleen Kelly Burkett. Zimmerman was first elected as St. Louis County's first elected assessor in 2011, then again in 2014 and 2018.
Zimmerman, an attorney, has historically been a strong fundraiser and has a steep advantage in money over Page to start the campaign. Zimmerman's campaign fund had $503,000 cash on hand as of Oct. 15. The same day, Page only had $37,000 cash on hand in his campaign account. The disparity is more difficult to overcome in this election due to new county campaign-finance laws that limit the size of donations. To make up the difference, Page's supporters have started a political-action committee to raise money.
But so far, the two candidates' campaign themes are similar. Like Page, Zimmerman said that he wants to end corruption in St. Louis County government.
"I am running for St. Louis County executive because I know we can do better. I'm fed up with corruption, backroom deals and special interests choosing winners and losers. After what we've been through, we need a county executive who has a vision for what St. Louis County can and should be," said Zimmerman in a news release.
"Democracy demands integrity to ensure fairness, and that's what (has) been missing in St. Louis County. What we need is a new path forward," Zimmerman added.
The assessor position is one of just three countywide offices in St. Louis County, including county executive and county prosecutor. But holding the office also means that the assessor is blamed when residents are upset about rising property values that hand them higher assessments on their houses, as happened this summer.
Clancy alluded to that in her remarks to the Tesson Ferry Democrats Monday, noting, "I know our assessor is not popular right now for a whole lot of reasons."
Responding to the possible criticism over assessments, Zimmerman said in an interview, "There are politicians who like to stick their finger in the wind and who think it's their job to try to make everybody happy, and I've never been that kind of leader. To me, leadership means telling it like it is and doing the right thing when it's hard, not just when it's easy. If you want the kind of leader who hands out favors and tries to make everybody happy, who's always first in line for the favors? It's always the special interests, it's always the privileged few."
Zimmerman has won all the races he's run except one, when he lost in the Democratic primary for state attorney general in 2016 to Democrat Teresa Hensley. Page, also a former state legislator, has won his county elections but has lost several other races he's run, including a bid statewide for lieutenant governor in 2008.
Zimmerman said that with eight years of experience as a countywide officeholder and over a dozen years representing the interests of Missourians in the Legislature, and in the governor's and attorney general's offices, he has a "demonstrated track record as a progressive reformer who puts the interests of taxpayers first."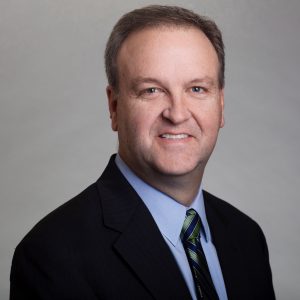 As assessor, Zimmerman said he stood up to Stenger's corruption and took on the "insiders who rigged the system."
As his list of accomplishments, Zimmerman said he: 
·         Cracked down on casinos that sought tax cuts that would have forced communities to slash local school budgets or raise taxes;
·         Curbed luxury retirement facilities that tried to cheat the system and avoid paying property taxes by seeking nonprofit exemptions;
·         Stood up to strip mall parking lot developers who tried to dodge taxes by pretending that parking lots were "farms";
·         Stopped jet owners who tried to cheat on their taxes by hiding their airplanes;
·         Ended drive-by assessments.
As county executive, Zimmerman said he "will champion the reform of county government, and an end to backroom deals." He said he is a progressive Democrat who supports livable wages and opportunity for all, reproductive and LGBTQ rights, ending the scourge of gun violence and creating a brighter future for all children.
Zimmerman, 45, is a native of St. Louis County and lives in Olivette with his wife, Megan, and son Gabriel. Zimmerman represented the 83rd District in the Missouri House of Representatives for four years before being elected as the county's first elected county assessor in 2011. He previously served as deputy chief counsel to former Gov. Bob Holden and as assistant attorney general under Jay Nixon.
Zimmerman graduated from Claremont McKenna College and Harvard Law School. He was a litigator at Thompson Coburn before entering Democratic politics. He is an active participant in the St. Louis Jewish community, and is a lifelong member of Congregation B'nai Amoona in St. Louis County.
Editor's note: This version replaces an earlier one, with the correct title for County Executive Sam Page.