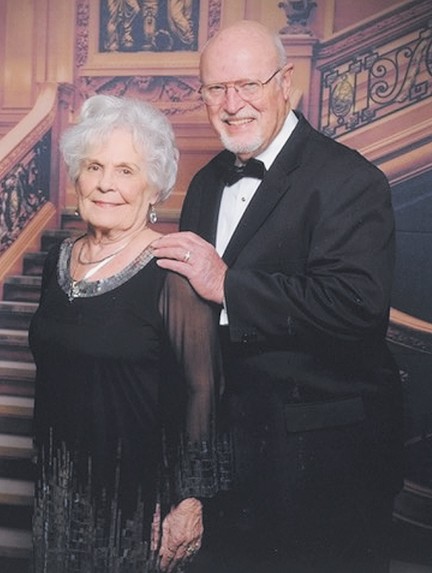 John "Jack" and Carol Wachter celebrated their 60th anniversary May 11 during a reception at the St. Martin of Tours Catholic Church Hall in Lemay.
Mr. Wachter and the former Carol Vineyard were married May 11, 1957, at St. Martin of Tours Catholic Church by the Rev. Carl Rees.
He graduated from St. Louis University High School and earned a bachelor's degree in industrial management from Washington University. Mr. Wachter is retired from Anheuser-Busch, where he worked for 25 years. He was on the staff of the St. Louis Brewmaster.
She graduated from Notre Dame High School.
They have three children: the late Johnny, Renee Handtke of Green Cove Springs, Fla., and Dave of St. Peters.
The couple have six grandchildren: Kyle, Erin, Kendall, Sean and Shannon Wachter, and Sara (Handtke) Morin; and two great-grandchildren, Cayden and Greyson Morin.
To celebrate, the couple plan a reunion with the entire family later this year at Hilton Head Island, S.C.