It's official: Stenger challenges Dooley for county's top post
Candidate filing will continue through March 25 for primary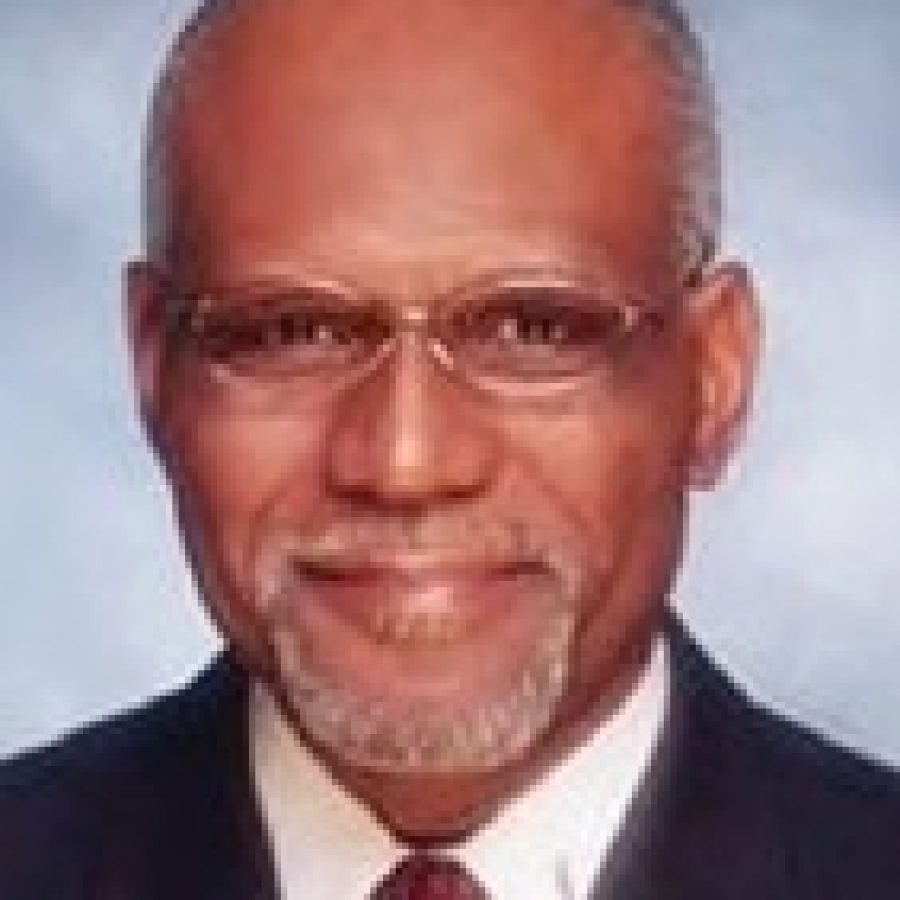 It's official: 6th District County Councilman Steve Stenger will challenge incumbent Charlie Dooley for the county executive's post in the Democratic primary in August.
Filing for county, state and federal races for the Aug. 5 primary kicked off last week and will continue through 5 p.m. March 25.
Stenger, of Affton, who is serving his second term on the County Council, will challenge Dooley, of Northwoods, who has served as county executive since the October 2003 death of County Executive George R. "Buzz" Westfall.
Dooley was elected to serve the remaining two years of Westfall's term in November 2004 and was elected to full four-year terms in November 2006 and November 2010.
Dooley is retired from Boeing, formerly McDonnell-Douglas. He is a former mayor of Northwoods and was elected in 1994 as the 1st District's county councilman.
He served in that post until the County Council voted unanimously to appoint him county executive after Westfall's death.
Stenger announced his candidacy for county executive Oct. 15 surrounded by labor and political leaders, including county Prosecuting Attorney Robert McCulloch, who had withdrawn his support of Dooley the week before.
Stenger, an attorney and certified public accountant who is a partner in the Clayton law firm Klar, Izsak & Stenger LLC, was first elected to the council in 2008, defeating Republican John Campisi on a platform opposing the creation of trash districts in unincorporated St. Louis County.
Two candidates filed for the Republican primary for county executive — Green Park Ward 1 Alderman Tony Pousosa and Ellisville District 1 City Councilman Matt Pirrello.
Libertarian Theo "Ted" Brown Sr. also filed for the county executive's post. Brown was a write-in candidate for Missouri governor in 2008, ran for county executive as a Libertarian in 2006 and 2010 and was a write-in candidate for county executive in 2002.
Candidates filing for other county offices include:
• Democratic incumbent McCulloch filed for prosecuting attorney.
• Democratic incumbent Jake Zimmerman filed for county assessor.
• Three candidates, including Democratic incumbent Hazel Erby, filed for the 1st District County Council seat. Also filing were Wesley Bell and Alexander Jones Jr.
• Republican incumbent Colleen Wasinger filed for the 3rd District County Council seat.
• Democratic incumbent Pat Dolan filed for the 5th District County Council seat. Gravois Township Republican Committeewoman Jennifer Bird also filed.
• Three Republicans filed for the 7th District County Council seat held by Republican Greg Quinn, who is serving his fifth term on the council. Quinn recently announced he would not seek re-election.
Filing were Walter Young, Mark Harder and Ellisville Mayor Adam Paul.
• Democratic incumbent Jeanne Kirkton filed in District 91. Also filing was Republican Michael Peters.
• Democratic incumbent Genise Montecillo filed in District 92.
• Democratic incumbent Bob Burns filed in District 93. Also filing was Republican Garrett Mees.
• Democratic incumbent Vicki Lorenz Englund filed in District 94. Also filing was Republican Cloria Brown.
Englund was elected to the District 85 Missouri House seat in 2008 by defeating Brown. In 2010, Brown defeated Englund for the District 85 seat.
Two years ago, Englund defeated Brown to win election in the newly redrawn 94th District.
• Republican incumbent Marsha Haefner filed in District 95.
• Republican incumbent Ann Wagner filed in District 2. Also filing was Libertarian Bill Slantz.