Incumbent Kennedy faces Ranciglio for Crestwood Ward 4 seat
Kennedy has served as Ward 4 alderman since '16
Editor's note: This is a developing article. Continue to check back to callnewspapers.com for more.
The race for Crestwood's Ward 4 Aldermen features incumbent Tony Kennedy, who has held the position since 2016, and newcomer Nicholas Ranciglio.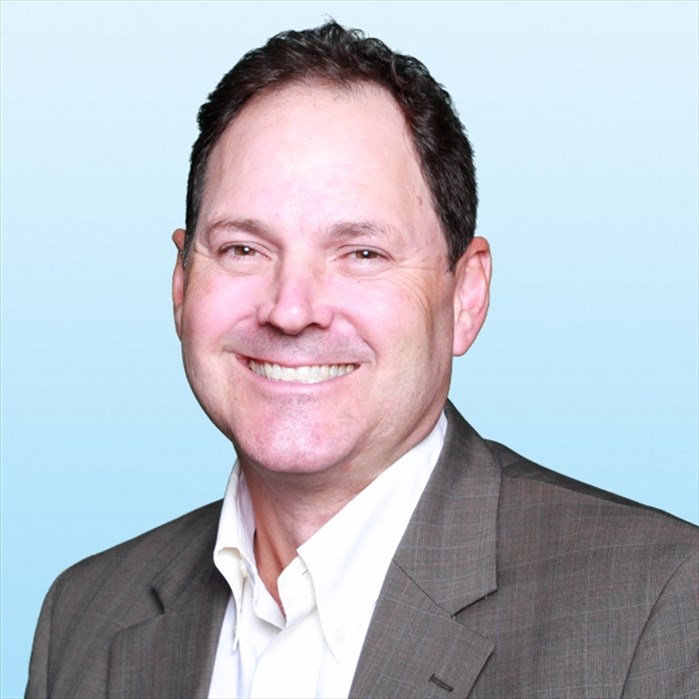 Kennedy, 900 Parkshire Court, is senior vice president at Colliers Commercial Real Estate, and has a master's degree in business administration from Indiana University and a bachelor's in business administration from the University of Notre Dame. He is married to Angie and together they have six adult children. 
Kennedy said he is seeking reelection to continue to serve the city he loves to live in.
Ranciglio did not respond to The Call's questionnaire. 
Kennedy gave the following responses to the candidate questionnaire: 
What issue do you consider the single most important issue in this race and why?
Kennedy: "Momentum. The City of Crestwood is going to dramatically change as the mall site developers break ground any day now and we start to see new buildings and homes. We need to ensure that the final details are done exceptionally well. As part of this ground-breaking comes great opportunities for the city to build upon this momentum by continuing to expand our economic footprint along Watson Road. I feel I am the right person for this challenge. If re-elected, this will be my seventh year as alderman. I have the experience and a strong personal desire to continue making great things happen here in our awesome city." 
Should the public be allowed to speak at city meetings?
Kennedy: "Absolutely. Every citizen's voice is important, and this is an excellent way for their voice to be heard. It is one of my favorite parts of each aldermen meeting."
In your opinion, have the Board of Aldermen and other city officials complied fully with the Sunshine Law? 
Kennedy: "I have great confidence that the board and city officials comply with the Sunshine Law. City staff, the city attorney and the board are constantly reminded about the importance of this compliance."
What is your position on the use of tax-increment financing and other tax tools? 
Kennedy: "TIF and other incentives are excellent tools to have in the toolbox. These economic incentives such as TIF have their time and place to be used, and there are times to simply leave them alone. The "But For" test is the ultimate guide to decide if it is appropriate. The mall site is a good example of when and how to put it to use. But for the TIF, I am confident the Dierbergs development would never have happened. The economic reality of the enormous site work and other redevelopment costs made the economics of enticing the optimal development nearly impossible. … I was proud of the way the TIF was used in this situation and the end result will be a great long-term mixed-use development for the city."
Are you satisfied with the "Crestwood Crossing" redevelopment plan?
Kennedy: "Yes. Dierbergs and McBride have proven to be excellent partners along the way. The process of approval was impressive, and many people worked super hard to make this happen. City staff, planning and zoning, the board, all the public comments and input from the Lindbergh School District, all the legal docs and work by city staff and the city attorney have all been part of the recipe for a great development. … I think the mixed uses will work well together. The mixture of single-family homes, a great grocery anchor with in-line retail and multiple restaurants and other commercial uses will work well together. I am really excited about the connectivity to Grant's Trail, and I truly believe the 12,000-square-foot plaza and fountain on the west side of the development will be a great complement to the restaurants and will become a special gathering place for friends and families for many generations to come."
Do you agree with the direction the city is moving under Mayor Grant Mabie? 
Kennedy: "Absolutely. Mayor Mabie has been a fabulous mayor. He has great leadership traits, is an excellent listener and has an energetic can-do attitude to continue moving Crestwood forward on a good path. I've been impressed with how much he cares about Crestwood's residents and businesses, city staff, police, fire, all the board and commissions and the Lindbergh School District. … At the end of the day, I think the city staff, the mayor and board work exceptionally well together and a great part of this success is due Mayor Mabie's leadership.
What is your vision for Crestwood? 
Kennedy: "To be one of the finest cities in the region featuring world-class schools, vibrant neighborhood amenities, fabulous parks, walkable, friendly and safe, economically strong with a diversified tax base with our own first-class police and fire departments."
Is Crestwood business friendly? 
Kennedy: "Yes. We have a great vision for what we want to be, we have the momentum of the mall redevelopment, we have a great location inside Interstate 270 and convenient to a huge percentage of region's population. We are a great choice for businesses to locate here. We have a progressive mayor, a great city planner, a welcoming city administrator and director of public works. I think we have the complete package to offer, and I expect more and more businesses will see the value proposition that Crestwood has to offer."
Are you in favor of the proposed quarter-cent sales tax increase for the city's fire department, which will appear on the April 5 ballot as "Proposition 1" ? 
Kennedy: "Yes. This will allow us to bring ambulance service in-house and meaningfully increase the emergency response times. When every minute counts in an emergency this is extremely important for our citizens to vote yes on Prop 1 on April 5th."
Traditionally, Crestwood has had a close relationship with Lindbergh Schools. Do you believe the city should maintain a positive relationship with the district? 
Kennedy: "This is the easiest question yet. YES. We have a great relationship with the Lindbergh School District. Dr. Lake is super responsive, and we do a great job in communicating back and forth in helping achieve major objectives for both. Having one of the best school districts in the country is a blessing and a tremendous draw for families who want to live in Crestwood. This continues to increase the demand for new residents, it increases property values and our tax base. Our children deserve the best schools, and we want nothing more than the school district to thrive. At the same time, Lindbergh has been a great partner … they were an instrumental part in formulating the final mix for the mall redevelopment."