Homeless man charged with murder in stabbing of Affton man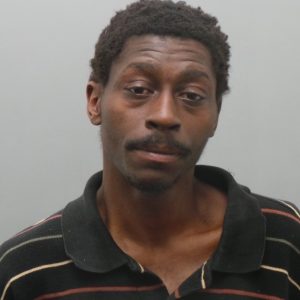 A homeless man is accused of stabbing an Affton man to death last week.
St. Louis County prosecutors on Friday charged Quentin Jackson, 37, with second-degree murder, armed criminal action and stealing a car in the Jan. 13 killing of Justin Leeman, 41. Jackson's address is listed as the St. Louis County Justice Center at 100 S. Central because he is homeless, police said.
Leeman was found stabbed to death on his front porch in the 7900 block of Hildesheim Avenue in Affton. In details released Friday, police said he was found with a stab wound in the neck.
Jackson is being held in the county jail on $250,000 cash-only bond.
After Leeman's death, he was mourned by homeless advocates as a dedicated volunteer for the homeless.
The St. Louis County Police Department said that Jackson admitted to living in Leeman's house, getting into an altercation with Leeman over money, stabbing Leeman in the neck and then stealing Leeman's car.
DNA on the knife matched to Jackson, police said. Blood was also found on Jackson's clothes and in the stolen car.
Detectives from the St. Louis County Police Department's Bureau of Crimes Against Persons are investigating the case.