Helmsing, Kelsch are married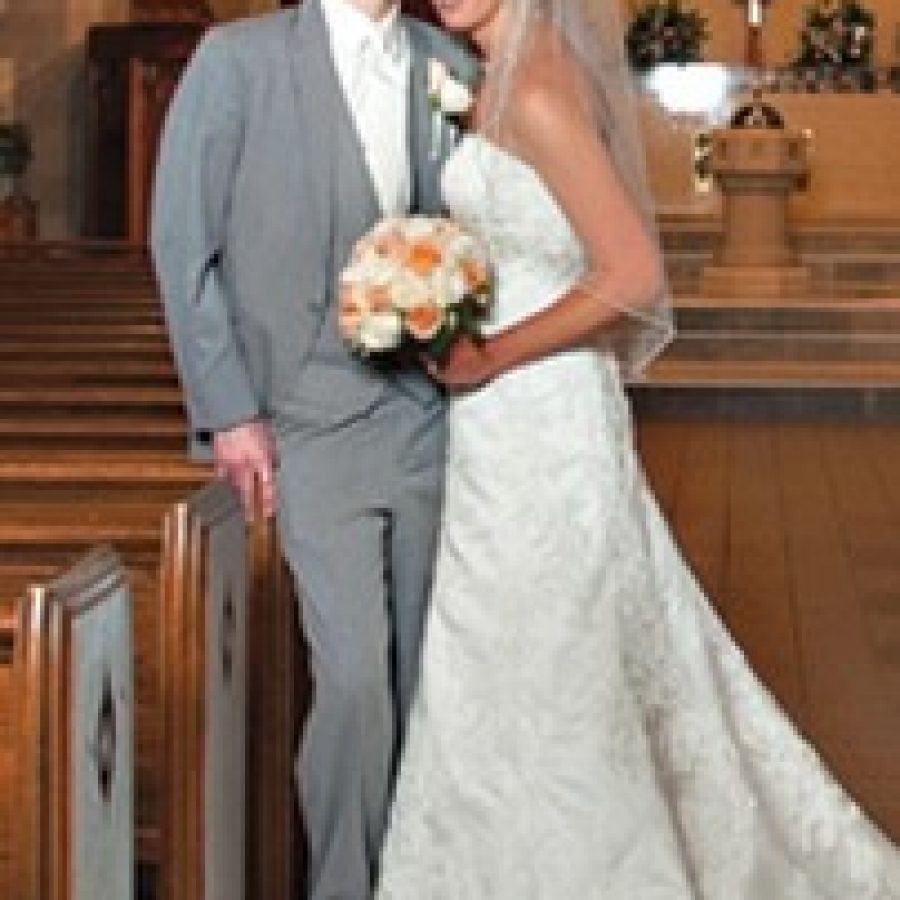 Christy Helmsing and Kevin Kelsch were married June 29 at Concordia Lutheran Church by the Rev. Travis Scholl.
The bride is the daughter of Steve and Tina Helmsing of St. Louis. The groom is the son of Mike and Kim Kelsch of Crestwood.
The maid of honor was Alisha Bray.
Bridesmaids were Kaitlyn Kelsch, Kellee Kummer, Kali Lewis, Rachel Raineri, Kelsey Heuvelman and Lauren VanSickle.
The best man was Ben Kelsch.
Groomsmen were Shawn Helmsing, Jonathan Potts, Jeff Buelt, Neil Sanders, Adam Ellis and Tommy Hunkins.
The flower girl was Lauren Kelsch.
The ringbearer was Brady Kelsch.
Ushers were Justin Blattel and Alex Brayman.
A reception took place at the Moolah Ballroom in St. Louis. After a honeymoon trip to Punta Cana in the Dominican Republic, the couple moved to Crestwood.