Hardy challenges Gau for seat in Sunset Hills
Former alderman hopes to unseat Gau in race for Ward 1 seat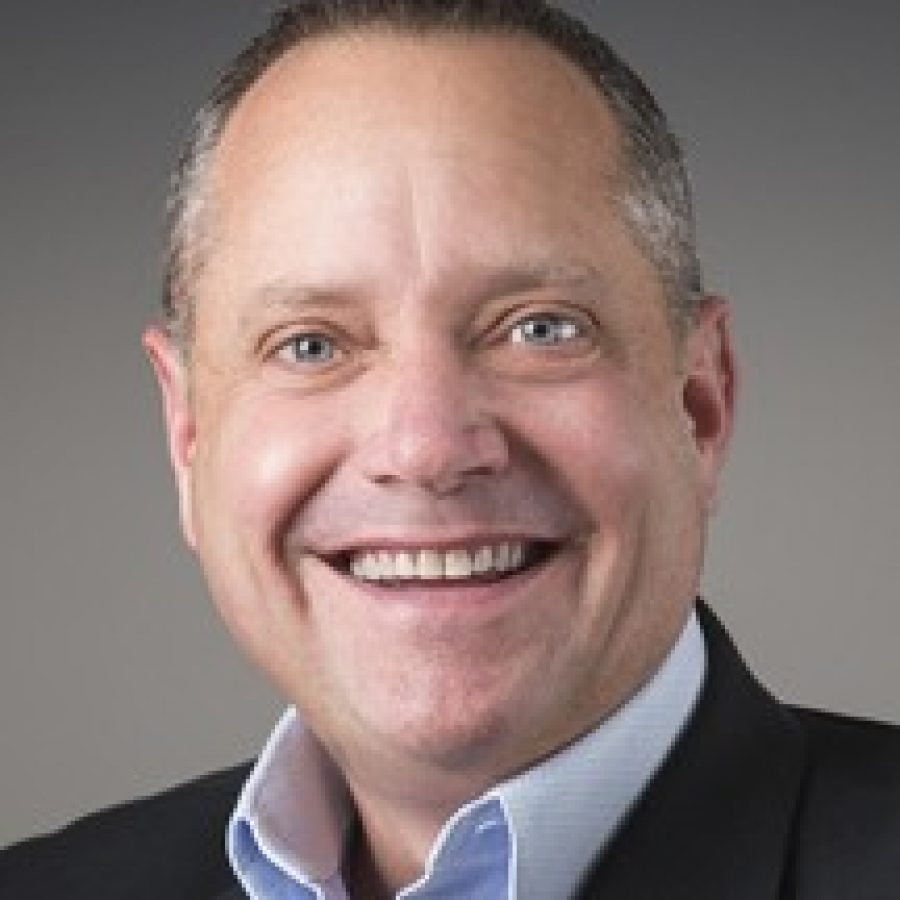 Former Sunset Hills Ward 1 Alderman Frank Hardy is challenging incumbent Rich Gau for his seat in the April 5 election.
• "Professional management for our city," Gau said.
• "Currently there is a lack of civility, good judgment and sound fiscal oversight with some City Officials. Some of them seem to have personal agendas as a main focus rather than representing their constituents and doing what's best for the City. As an elected official, I feel you are a public servant and are there to serve those who you represent for the good of your ward and the city as a whole. Everyone should be treated fairly and equally while honoring their personal and property rights…."
Gau, 50, 13019 Tapawingo Place, 63127, is president of John Henry Foster. He and his wife, Julie, have a 8-year-old daughter.
Gau defeated Hardy in 2012 to win election to the Ward 1 seat. He was re-elected in 2014, defeating former Alderman Douglas McGuire Jr. Gau is seeking election to a third term because he "wanted to step up and get involved. I want to bring value-add to the process (and) would like to make a difference."
Hardy, 68, 421 Rayburn Ave., 63127, is retired. He and his wife, Phillis, have a grown son.
Hardy served on the board from 2006 to 2012. He unsuccessfully challenged Ward 1 Alderman Dee Baebler in 2013. Hardy is seeking election "to bring civility, sound reasoning and fiscal responsibility back to the Board of Aldermen. To give a responsive and interactive voice to the people of Ward 1 in Sunset Hills. To have honest, open and frequent communications with all of the residents and businesses that I represent. To make Sunset Hills a better and friendlier place in which to live and work."
Gau said, "The city is ready for a new direction."
Hardy said, "Mayor Mark Furrer has chosen not to seek re-election this April so the direction the City has been heading during his time in office will change when a new mayor is elected. With five, now four, mayoral candidates on the ballot, with former Mayor Bill Nolan's withdrawal from the race, it is unknown how or in what direction that new mayor will lead the city."
Gau said, "Absolutely, our residents deserve and need to have our city run by a trained professional."
Hardy said, "Having been a former alderman for three terms and helping to run Sunset Hills under a Mayor/Board of Aldermen form of government, I feel that the City was run well under that system and has done so for almost 60 years. During that time there were debates and disagreements on the Board as to how the City should be run or what issues should be allowed. With all the discussions and disagreements, there was one thing I always kept in mind. Sooner or later, any issue would come down to a vote of the Board of Aldermen.
"Once the votes were taken and the decision made, I accepted the outcome and it was time to move on to the next issue at hand… The current Board of Aldermen has voted to change to a city administrator form of government and I am willing to accept that and see if it improves how our city is run. There are still many unknowns with this change, the biggest of which are what exactly will this person be tasked to do, how much will this change cost the city annually and will this change truly improve the city?…"
Gau said, "A professional, with formal education in city administration, with a passion for public service and providing outstanding customer service."
Hardy said, "I believe that since this is the first city administrator for Sunset Hills that the city should look for someone that has been a city administrator before with approximately 10 to 15 years of experience in that type of position. He should obviously be professional in dealing with the city's staff, the elected officials and the residents and businesses that interact with the city, and he should treat everyone equally fairly and with respect. The city administrator should have a college degree in governmental management with a strong financial background and understanding…"
Gau said, "The Task Force from a few years back concluded this area should be residential. The current comprehensive plan states the area should be residential, (and) the current property is zoned residential. It is residential."
Hardy said, "The Court Drive/West Watson Road area was and should remain as a residential area. I was previously in office as a Ward 1 Alderman when the tornado hit this area on December 31, 2010. I remember going over to the area the afternoon of the tornado and standing at the end of Court Drive at Lindbergh Boulevard and looking around and taking pictures of the devastation that had just hit the city and this area in particular. My heart ached for these victims as I stood there while talking to those in the area and the emergency personnel that were answering the calls for help. A few days later, I stood out on Lindbergh Boulevard with other aldermen and the mayor and collected approximately $125,000 for the victims of this tragedy. I also remember coming back another day to help clean up the debris from this area that had been blown around during the tornado. I recall the hundreds of volunteers that came from all over the St. Louis area to help the people struck by this storm. I also remember later, when the Task Force was going on, talking with the residents of this area and assuring them that they still had a voice in City Hall through me to protect their futures. I look at the area today and still ask myself the same question that came to me when others were considering commercial development in this area a few years ago and, again, more recently: 'If the tornado had never hit this residential area, no one would even be considering it for a commercial development. These residents were unfortunate victims to a natural disaster. Why put them through any more pain?' It's time to remove the cloud of uncertainty of commercial development, let the residential development occur, and let these residents get on with their own peaceful lives."
Gau said, "Absolutely."
Hardy said, "I believe that there have been times recently where there has been a lack of transparency to the public by some city officials and, therefore, a non-compliance with the Sunshine Law. I would propose to do better. The city recently updated its website with increased capabilities, so let's use that website and make it more functional, intuitive and informative so that the city's information and forms are available to everyone at all times. I believe the residents and businesses of Sunset Hills would find it a much better portal for accessing the information they might need. By having this information convenient and available 24/7, anyone at any time of day can find and use the city information and forms without having to make a trip to City Hall during normal business hours to get the information that they need. This will also relieve these extra tasks on city employees and allow them to spend their time performing other duties.
"In my opinion, there are only a few issues that should remain confidential to the city, for instance, matters of litigation or matters of security of the city. Everything else could be made public and should be available through the city's website. After all, the city's business is the people's business, so why not make the day-to-day records as accessible as possible for them? This is just part of the open and honest communications with our constituents and doing business with the city in a more open and accessible manner."
Gau said, "When request is reasonable, no."
Hardy said, "I believe the city could utilize the capabilities of the city's website to make almost all of the city's records and forms available to anyone at any time. There are exceptions to this, as stated previously. Some matters, like ongoing litigation or about the city's security, should remain confidential. Otherwise, all records are the people's documents and should be available to download/print by anyone at any time. If this were put in place, there would be no need to charge anyone for Sunshine Law requests. This would take some time to set up initially, but, after that setup, it should be routine to maintain. As the old saying goes, 'It's easier to keep up than to catch up.' If documents must be researched and copied, a nominal fee should apply."
Gau said, "All tools at the city's disposal should be carefully explored."
Hardy said, "When tax-increment financing is used for its original intent and under its original restrictions, then I think it can be used well as a revitalizing tool for a community. TIF and other taxing tools like TDD (Transportation Development District) and CID (Community Improvement District), should be scrutinized carefully and cautiously to make sure that they are used properly. In recent years, however, I feel that tax-increment financing has been abused from that original purpose and has become a tool in which many cities are vying for tax dollars. City improvements, both business and residential, are fine, but not at the expense of people's rights and not at the abuse of these development tools."
Gau said, "Yes, and needs to be enforced during the meetings."
Hardy said, "Yes, absolutely. Robert's Rules of Order is the manner and procedure under which all governmental meetings should be managed. They give everyone on any side of a discussion/debate to be recognized and heard. They also control the decorum and civility by which that meeting should be conducted. There may be amendments to these Rules in the future, but they are a very good way during a governmental meeting to treat everyone equally, fairly and with respect."
Gau said, "I do not support eminent domain in the development of commercial projects."
Hardy said, "Eminent domain was intended to be used for property acquisition for the purpose of public use, like schools or roads, and with just compensation to the property owner for his property. I would only allow the use of eminent domain for truly public purposes, and even then only on a very restricted basis and a last resort. I would not allow the use of eminent domain for taking a person's private property and giving it to another person for their own profit. The taking of private property for economic development was never the intended use of such a tool. A person's right to have and to hold property is a right that must be respected and protected in Sunset Hills."
Gau said, "I would like to see actions taken to implement the recommendations started in the
Comprehensive Plan — let's actually get something accomplished."
Hardy said, "One vision that I would have for the City is something that I proposed a few years ago when the city's website was redesigned in 2007. This idea was to be incorporated in Phase II of that upgrade, but because of tight budgets and higher priority needs, Phase II was trimmed from the city's budgets and was not implemented. This idea is somewhat complete on the latest city website update, but I think it could have better functionality and better results. I proposed that the elected officials have the ability to take surveys using the city's website. These surveys could either be ward-wide or city-wide depending on the questions asked. The results of the surveys could guide the elected officials to cast their votes so as to better represent the desires of the people that they represent. How this would work is residents would be asked to sign up for the surveys with their name, email addresses, street address and what ward they live in. When a survey was put online, an email would be sent to those residents who signed up. They would go online to complete the survey questions if they wanted to. The survey totals would be given to the elected official(s) who requested the survey, and this would guide the officials as to the residents' opinions and desires. If the resident who signed up chose not to complete the survey, then their votes would not be counted, just as in any election. This is a representative form of government and it would let the elected official(s) know how to represent their constituency better. I sincerely hope there will be money in the city's budget to implement this interactivity between elected officials and those they represent.
"The new Sunset Hills Comprehensive Plan is still under review by the Planning and Zoning Commission and due to be voted on for adoption sometime in the next few months. I attend these Planning and Zoning Commission meetings every month and have followed the process closely. A Comprehensive Plan is to be used as a guide on how the city would like to utilize the land within its borders. What I do not see in the current draft of the new Comprehensive Plan are maps showing what the land uses are currently and what the proposed land uses are. I would like to see, in detail, on fold-out maps what is being proposed. I would like to see overlay maps of current and proposed land uses. It is with these overlay maps that you can see points of conflict in land use. I want to allow ample time for residents to voice their opinions on the proposed land uses. I want everyone in the city to be able to review and give their opinions of proposed land uses within our borders. This new Comprehensive Plan is the city's guide for the next 15 to 20 years, so let's all work together to make our city an even better place to live and work and be a city we all can be proud of to call 'Home.'"
Gau said, "Yes, the city is business-friendly and resident-friendly. Ongoing communication with our businesses is the key to addressing their needs — working with them as a partner,
where they understand the importance of protecting our neighborhoods while we help create an atmosphere for businesses to thrive."
Hardy said, "Yes, I believe that Sunset Hills is business-friendly. Could it be better? Of course, anything can be improved upon. How do you do this? It goes back to having frequent open and honest communications with our current business owners and asking what obstacles are they encountering while setting up and/or conducting their daily business within Sunset Hills. Then brainstorm with those existing business owners to find solutions to their issues that are acceptable to the business owners and the city. Also, discuss with existing business owners what brought them to Sunset Hills and what they might suggest to attract other productive and long-term businesses to Sunset Hills. Then bring that information and those suggestions back to City Hall to discuss with other city officials and work together to refine and implement those solutions. I would also encourage residents and business employees to shop in Sunset Hills. By showing that Sunset Hills is a place for a productive and profitable business, the 'word on the street' will spread and other businesses will look to Sunset Hills as a great location for their business, too."
Gau said, "Yes, Sunset Hills believes that being more pedestrian- and biking-friendly is important to our quality of life. Our city has always worked to support cyclists. The city continues to work to improve the conditions for all of the city."
Hardy said, "In some areas, Sunset Hills could be more bicycle-friendly. Where there is room during new street projects, there should be consideration given for a bicycle lane. Sunset Hills has been doing this for some time now and, where practical, should continue. There are some streets within Sunset Hills where this is not possible because of physical limitations of road configuration to share the roadway, but there are many riders in our area that get out to ride for exercise and/or pleasure and accommodations for them should be examined. There are also trails within our parks that, where reasonable, accessibility for bicyclists should be considered."
Gau said, "While it may be legal, it does not make it right."
Hardy said, "As a former alderman, I was recorded both with my knowledge and, as I found out after the fact, without my knowledge, while I was discussing city business. Personally, I did not have a problem with this because I was having an open and honest conversation with reporters or constituents about issues before the city. Missouri is one of 38 states where 'one party consent' for recording a conversation is legal.. If this issue is legal in Missouri and most of the rest of the United States, how could it be considered unethical? If an elected official is being recorded, with or without their knowledge. as they are discussing city business with reporters or constituents in an open, honest and legal manner, what is wrong with this? This is a legal act in Missouri and across much of the rest of the United States."
Gau said, "Yes."
Hardy said, "When I have attended city meetings and had questions about issues that arose during the meeting, Bob Jones has been open to discussing those issues with me after the meeting adjourned. Bob has always been very kind and cordial to me and explained his opinion about that issue to me. There have been times that I have disagreed with Bob's opinions on certain issues, but he has always treated me with courtesy and respect, just as I have done the same with him."
Gau said, "In the past, the city could have done a better job of protecting some residential areas by providing increased setbacks and buffers between residential and commercial areas. Commercial area is vital to the financial stability of our city. Without it, we could not deliver the services our residents expect."
Hardy said, "Commercial encroachment into residential areas should not be allowed. Sunset Hills is primarily a residential city with some commercial areas. Sunset Hills does need the commercial areas because a large portion of the city's revenue comes from sales tax and utility taxes. The current Comprehensive Plan and the new Comprehensive Plan delineate where the commercial and residential areas are and should be located. Of course, there will be properties where those two areas border each other, and there should be berms and buffers between the two types of areas so that they can live together as good neighbors. However, when a commercial development wants to move into or expand those commercial areas and encroach into the residential areas, that should not be allowed. Also, there should not be 'shoehorning' allowed to try to fit a commercial development onto lots too small for that particular development. This kind of commercial development encroachment has been voted for by Rich Gau and approved by the Board of Aldermen."
Gau said, "Total cost needs to be explored, and impact to overall city budget needs to be reviewed. City needs to support our residents while remaining fiscally responsible."
Hardy said, "Applications are now being taken by FEMA to consider a buyout of the residents' houses affected by the December floods. It is uncertain at this time if FEMA will approve any money to assist these homeowners. If approved by FEMA, it would be a 75-percent/25-percent match by the city for these properties, meaning, if accepted, FEMA would pay 75 percent of the costs and the city would cover 25 percent of the buyout offer made to these residents by FEMA. On top of that are the demolition costs for each structure. Afterwards, the city would own these properties and have to maintain them from then on. No structures, like houses, would be allowed to build on these properties ever again. With all this in the early stages of the process at this time, it is uncertain what the costs would be to the city to assist these residents. The city also sustained substantial damage to property already owned by the city, and those costs must be factored into the equation also. Should we help the victims of this natural disaster? Yes, as much as possible. However, there are other recovery costs and ongoing costs to the city that need to be factored into the calculations to determine how much money is available to help these victims."
Gau said, "Absolutely, Lindbergh Schools is a tremendous asset to the residents of Sunset Hills."
Hardy said, "The Lindbergh School District is a real gem for the Sunset Hills area. Year after year, it is the highest-ranking school district in the state of Missouri. These are excellent schools for our children and a real asset to our city. By having an outstanding school district, Sunset Hills is a very desirable place to live, thereby, increasing everyone's property values. We should consider ourselves lucky to live within the boundaries of the Lindbergh School District and what it provides for our children in a great education. Sunset Hills should absolutely maintain a close working relationship with the Lindbergh School District."
Gau said, "Certainly collaboration helps improve the process and, potentially, the outcome of any project."
Hardy said, "Part of being a part of a fine educational system for our children is bearing a portion of the cost of providing such a fine school district. We are partners in that action and should work with each other to maintain and, when possible, improve that educational system. This would include asking for their input on any development affecting the Lindbergh School District."
Gau said, "Hiring a professional city manager and hiring a professional, certified accounting manager will improve Standard and Poor's view of our city."
Hardy said, "I have attended Finance Committee meetings in which this topic has been discussed. Those committee members plus the interim city manager do not know why Standard & Poor's downgraded the city's credit rating in December. The city has had a good financial standing in the past, so I would further investigate why the downgrading happened and then take whatever actions were necessary to regain our higher credit rating. Until definitive reasoning for the downgrading is known, it is hard to say precisely what actions I would suggest to pursue."
Gau said, "The Sunset Police Department provides outstanding service to our residents."
Hardy said, "Sunset Hills has an good and dedicated police force. Yes, it is one of the major expenses for the city, however, I think the residents like having a local police force that is responsive and knowledgeable of our city laws and can enforce those laws properly. If Sunset Hills were to outsource our police force to St. Louis County, those officers may not know the laws unique to our city and, thereby, let some offenders go undetected or try to enforce laws that might not apply in Sunset Hills. It is better to have a police force that is knowledgeable of how Sunset Hills operates and is familiar with the local residents and businesses."
Gau said, "Yes."
Hardy said, "At a recent Board of Aldermen meeting, Chief Bill LaGrand stated that if St. Louis County were to regulate the Sunset Hills Police Department it would add numerous procedures to that department, resulting in additional costs and more manpower needed to abide by those regulations. There have been no formal complaints or actions filed against the Sunset Hills Police Department for any misconduct or failed procedures which would indicate that our police force is (not) doing a professional job in protecting our residents and businesses. Therefore, it seems unnecessary to burden our police department with additional mandated regulations when they are already doing a fine job of keeping the city safe."
Gau said, "This is an immensely emotional, complicated topic with no easy 'one size fits all' answer. Discussion of complicated subjects can only help improve the end result."
Hardy said, "A city like Sunset Hills is initially formed so that it can set its own laws and zoning regulations. In other words, a city wants to govern itself and have a local government that is familiar with its wishes and needs to oversee those regulations and enforce them. St. Louis County is comprised of almost 100 different municipalities which were formed for those reasons. The residents of those municipalities wanted control of their own lives and took on the responsibilities associated with those wishes. If we were to take this concept of merger further, how would the people of St. Louis County feel about eliminating all the counties in Missouri and merge control of the entire state to only one entity in Jefferson City so if you wanted something done in your area you would have to go the Jefferson City to ask for it? I doubt that Missourians would like that merger. People like to be self-governing, and the approximately 8,400 residents of Sunset Hills like having a local voice in how they live. That's why our residents have chosen to live in Sunset Hills so they have a voice in their local government and control of their lives."
Gau said, "The city needs to continue to move in a positive direction — we live in a great community, and I want to do my best to make sure that continues."
Hardy said, "When redevelopment proposals are brought before the city, I would ensure that all due diligence is done in examining the proposals before making a decision about its validity, viability and usefulness to Sunset Hills. I would ensure that everyone's personal rights are recognized and protected. Property rights and property values must be respected in Sunset Hills. I oppose the use of eminent domain for private development. I would continue to bring responsibility and accountability to our city government.
"I would also like to see Sunset Hills do more to develop a sense of 'community.' I want to see the city organizing more community activities like a barbecue or a walk/run that would bring the residents together so that they become a community of friendship and goodwill while raising money and awareness for worthy causes like cancer, diabetes or Alzheimer's disease. Sunset Hills did several events like this to celebrate its 50th anniversary in 2007. I was the Team Leader for the 5K Walk/Run during those events. I believe the city should endeavor to bring all of its residents and businesses together to create a greater cohesiveness. Sunset Hills can become even more of a community like that, and I want to lead in that effort."