Handful of veterans, plus newcomers, to bolster Mehlville High softball team
Panthers to be competitive this year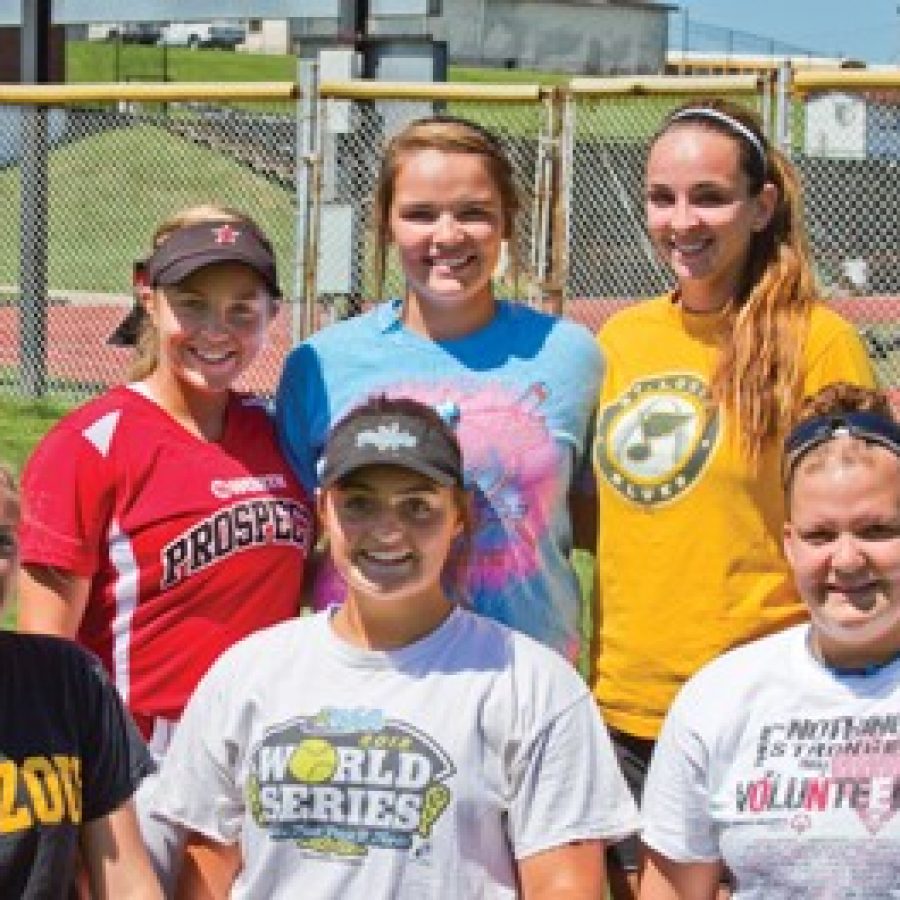 After experiencing a few off years, the Mehlville Senior High School varsity softball team is hoping to inch its way back to a winning season, and the Panthers plan to do it with some new blood.
Panthers head coach Kristin Wheatley told the Call she does have a handful of returning players, but there is an abundant group of newcomers.
"We are young. We only have two seniors. We have two seniors that are returning and everybody else has kind of moved up from JV (junior varsity)," she said. "We were blessed this year. We had a lot more young girls come out for the team this year. So, we have a couple of freshmen and a couple of sophomores that will be with us.
"So that's what we're working on. We have a little bit more practice time before our first game, fundamentals, plays, getting acclimated to how we play ball, which is how everybody else's teams play ball …"
The two seniors returning are second baseman Maddie Smith and pitcher Aubrey White.
Also returning is catcher and first baseman Lauren Lang, a junior; pitcher Katy Moore, a junior; first baseman and catcher Hannah Ritrovato, a sophomore; and outfielder Lexie Koch, a sophomore.
Wheatley said the biggest challenge for this year's squad, with its younger players, will be readiness.
"With a young team, obviously, it's just getting them used to the high-school experience of softball," she said. "They've been used to playing 10 games on the weekend.
"That's a little bit different then playing every single day and going to school every single day. So it's just their stamina, that we have to get them used to the program."
Hitting appears to be a strength for the Panthers early on, according to Wheatley, and she intends to make preparedness a strength as well.
"As far as skillswise, we have a lot of people that are going to move around," she said. "So, it's just knowing every position, being ready for any situation.
"You know, we were in a situation three years ago when five of our 13 people were hurt and we had people playing in all kinds of different positions. So, with a young team we are going to start not necessarily with fundamentals, but go over every possible situation that we can."
Wheatley is optimistic about the season.
"… These girls are coming from all different teams," she said. "Once they all start to be comfortable with each other, I think we're going to make a little bit of noise. We are not going to win the state championship or anything like that, but we should be more competitive than we were last year."