Gregory, Hoffman go head-to-head in first forum in the 96th District race
By Gloria Lloyd
News Editor
glorialloyd@callnewspapers.com
The differences between the Freshman Legislator of the Year and the local school volunteer running against him were on full display at a Crestwood-Sunset Hills Chamber of Commerce forum last week.
Rep. David Gregory, R-Sunset Hills, is running for a second term in the 96th District, which includes Sunset Hills and parts of Concord, Sappington and Fenton.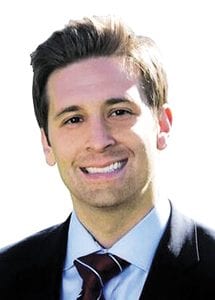 He is being challenged by Sperreng Middle School PTO President Erica Hoffman, a Democrat, former teacher and Lindbergh Schools volunteer.
Gregory has also earned kudos from Sunset Hills officials for his volunteer
work there during flooding and his coaching of youth sports teams.
But in their first public face-to-face meeting at the forum at LiUNA Sept. 18, Hoffman came out swinging, accusing him of ignoring three-fourths of the district with his views and votes on right-to-work, guns and fully funding education.
Hoffman said she wants to "focus on families, children, education and keeping jobs in our community strong."
And as a conservative Republican, Gregory doesn't represent the middle ground that most of his constituents occupy, Hoffman said. But she thinks she does.
"I already advocate for issues that are bipartisan, common sense and affect the majority of the people in this district," she said. "Constituents from the center and the left have been marginalized and have had little or no representation."
Hoffman also emphasized her gender, saying that women make up most of the district and she will represent them better than Gregory has.
"Women deserve someone who is willing to be an advocate for their health and well-being," she said. "I'm willing to be an advocate for all the women in the district. Mr. Gregory, women deserve to be treated better."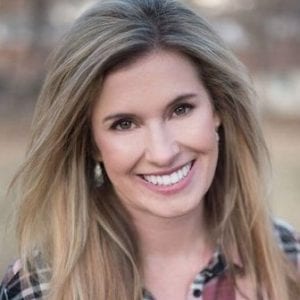 Taking the stage after Hoffman, Gregory said, "You hear so many things about yourself, most of which isn't true. I guess that's politics."
He said he likes to speak to business owners because they understand how he approaches government: Searching for efficiencies, including in a risk-recovery audit that he conducted of the $76 million Department of Revenue budget that he says found $36 million in potential savings.
"We're burning billions in waste every year," he said. "Raising taxes is not the answer. We can literally cut taxes, which we did, give you the money that you worked so hard for back and still have more money to spend on the programs we want."
On education, he said, "We heard several attacks, most of which aren't true," but he said he pushed to increase education funding, including for school security: "I want more, and I voted for more."
He also said his support for right-to-work is because he wants to increase Missouri's "good-paying, family-sustaining union jobs," which have plummeted.
As for a vote he cast against equal pay for women, he said that's already the law and the vote was a "trick" intended by a Democrat to kill another bill.