Green Park to celebrate 20 years of incorporation
Campaign to incorporate city organized by Fred Hoehn in 1994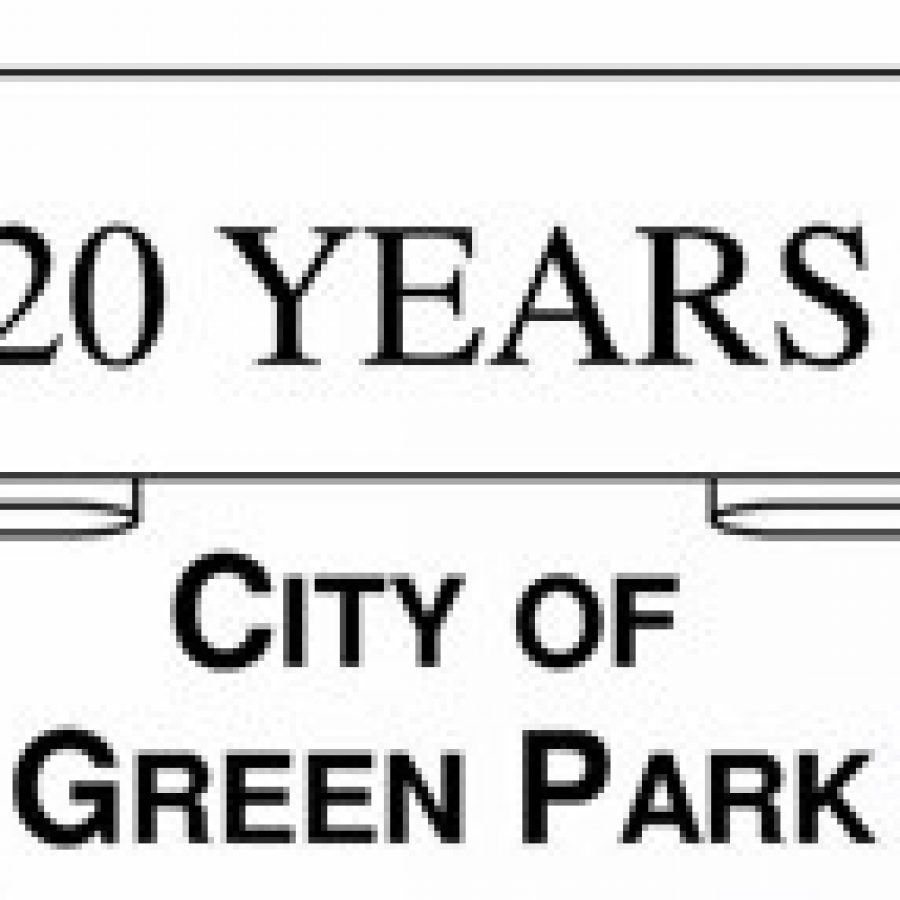 The city of Green Park will mark its 20th anniversary of incorporation with a celebration Sunday, July 12, on the parking lot of City Hall, 11100 Mueller Road.
The gala kicks off at 2:30 and will continue until 8 p.m.
Besides city officials and other local dignitaries, the event will include representatives and vehicles from the Mehlville Fire Protection District and the St. Louis County Police Department.
Family activities will be featured, including a balloon artist and cake walk, and food and beverages will be available.
In addition, the South Side Johnny Band will perform from 4 to 8 p.m.
The campaign to incorporate the city started in 1994 with Fred Hoehn, a south county resident who organized the Citizens Committee to Incorporate Green Park, a group of residents who wanted Green Park to be its own city.
Voters approved the incorporation on April 4, 1995, with a 65-percent margin.
Of roughly 2,400 eligible voters, 614 were in favor of incorporation and 336 were opposed.
The first meeting of the city's Board of Aldermen took place June 1, 1995, at the Tesson Ferry Branch County Library. Larry Kuban was sworn in as the city's first mayor, and Trudy Hoey, Robert Cawein, Patricia Gang and Tim Tierney were sworn in as the city's first aldermen.
Before the end of the year, a third ward was added to the city and two additional aldermen were appointed — Judy Betlach and Ron Slattery. In addition, city officials cut the ribbon on Green Park's first City Hall at 11137 A South Towne Square.
Until then, city meetings had been conducted in the back of a county police substation on Lin Ferry Drive.
While Green Park experienced some growing pains over the past 20 years, current officials are pleased with the city's progress. In 2014, the Board of Aldermen adopted a resolution opposing "any plan for reunification of the city of St. Louis with St. Louis County."
The resolution stated that Green Park provides its 2,622 residents and numerous businesses "a high level of service, including a street maintenance program that has successfully replaced all residential streets, Green Park Road and is currently undertaking replacement of its commercial streets; no-cost residential trash/recycling pickup and snow removal; police services; and a trail linking the citizens to parks and other trails in the area …"
The city provides all of these services without levying real estate or personal property taxes on residents, and businesses are not charged a license fee to operate within the city, according to the resolution.
Also in 2014, the Board of Aldermen voted to purchase the building that houses City Hall at 11100 Mueller Road for $1.39 million.
In the city's June newsletter, Mayor Bob Reinagel wrote, "When watching the news, we see many stories about problems in local municipalities — incidents involving police, courts, financial issues, abuse of power to the detriment of residents. Here, in the city of Green Park, we have none of that. Our staff and our city officials put you, the residents, first. It is and always has been the mission of Green Park for 20 years and will remain our focus in the future. We adhere to the best practices of cities."