Green Park Planning and Zoning reviews changes to Suntrup Nissan signage plan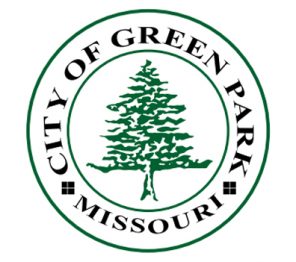 The Green Park Planning and Zoning  Commission reviewed a new signage plan for Suntrup Nissan Sept. 6.
City Administrator James Mello said the dealership applied for signage in 2019 and been approved, but the plan did not match a later submitted permit. If the city ends up not approving this new plan, Suntrup would be stuck with the 2019 plan.
The total signage area of the new proposal is about 360 square feet, the same as the past proposal. Mello said the locations and sizes of some of the signs are different. 
Chairman Gary Neutzling took issue with the overall footage and some of the new signs. City code allows for 300 square feet of signs, an intentionally small number to allow for more review. Neutzling said signs marking customer parking and electric vehicle charging stations were redundant with a directional sign nearby.
"They already have a sign pulling in that says customers turn right, so do you have to hold people's hands to get them to park?" Neutzling said. 
He also pointed out a 25-foot-tall sign as being unnecessary — city code allows for 22 feet.
Neutzling made a motion to address his concerns but commission opinions were split. 
City Engineer Derrick Madej said the signs could be a good thing for overall traffic flow of the site as well as for emergency vehicles.
"These lots are so tight that some of these signs are helping to keep people moving in the right direction. If you have a fire and the fire truck has to come in and someone didn't park in the right spot because there wasn't enough signage … it's for the sake of emergency services," Madej said.
The Starbucks at the intersection of Lindbergh Boulevard and Lemay Ferry Road, 7333 S. Lindbergh Blvd., was used as an example of why the signs are helpful. Traffic at the location can often be seen backing up onto the road, causing traffic and safety issues.
The commission voted 4-4 on Neutzling's amendment, resulting in a failure of the change. The board instead voted 6-2 to recommend approval of the submitted plan, with Neutzling and Dave Van De Reit voting against.