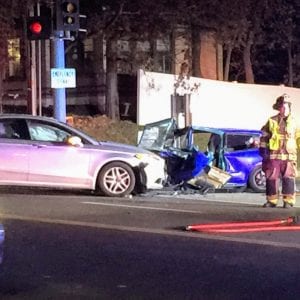 A man went to the hospital with critical injuries after a two-car crash outside the Affton Fire Protection District headquarters shut down Gravois Road during rush hour Wednesday night.
Two cars going opposite directions crashed on Gravois Road around 5:40 p.m. Wednesday, directly in front of the AFPD headquarters at 9282 Gravois.
"They ended up meeting each other in the middle," Affton Fire Assistant Chief Ben Waser said.
Responding officers from the St. Louis County Police Department shut down eastbound Gravois after the crash, and westbound traffic on Gravois slowed to a crawl for at least 30 minutes.
With the crash happening directly in front of the firehouse, firefighter-paramedics immediately rushed out to begin pulling the drivers out of the cars, Waser said.
"Our guys basically walked out to it," Waser said.
A police car happened to be following one of the cars, and that officer immediately jumped out and began administering aid, Waser added.
Since the crash happened around the time many people were leaving work, the AFPD parking lot was full of witnesses to the crash.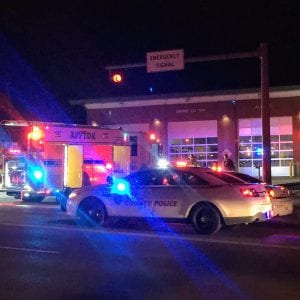 Waser wasn't sure what the cause of the crash was, and the crash happened before snow began falling around 7 p.m. in south county.
Both drivers were transported to Mercy Hospital South with injuries. They were the only occupants of the cars.
But one driver, of a smaller blue compact car, suffered far worse injuries.
He was critically injured and had to be cut out of his car.
"When they were extricating the victim, they had to cut off the door side of the vehicle and also had to push the dash up off his legs," Waser said. "He was entangled up under the dash and the brake pedal."
At press time, Waser did not have a current status update on the driver's condition.
Both cars were heavily damaged in the front, the blue car more than the other.
"We would classify it as major damage to the front end of both vehicles," Waser said.