Grassroots opposition rallies against merger
By Gloria Lloyd
News Editor
glorialloyd@callnewspapers.com
Lines are being drawn in the battle for and against a St. Louis city-county merger, or the "creation of a new city," depending on how you want to frame it.
A $25 million campaign to create a new St. Louis "metro city" is gearing up to first gather signatures to place it on the November 2020 ballot and then convince voters statewide to create a new, larger St. Louis that would rank as the nation's ninth-largest city.
And on the other side, the seeming leader of the grassroots opposition is an activist in Crestwood, Jennifer Bird, who knows she won't be able to raise money to match the millions set to be given to back the merger by billionaire megadonor Rex Sinquefield but promises a "heck of a grassroots ground game and a massive social media" campaign.
Supporters of Better Together's plan for a merger stepped into the spotlight last month after the organization worked in the background for the last five years, producing studies on various aspects of city and county governance while maintaining all along that their name did not mean they were pro-merger and that they were seeking to "eliminate duplication."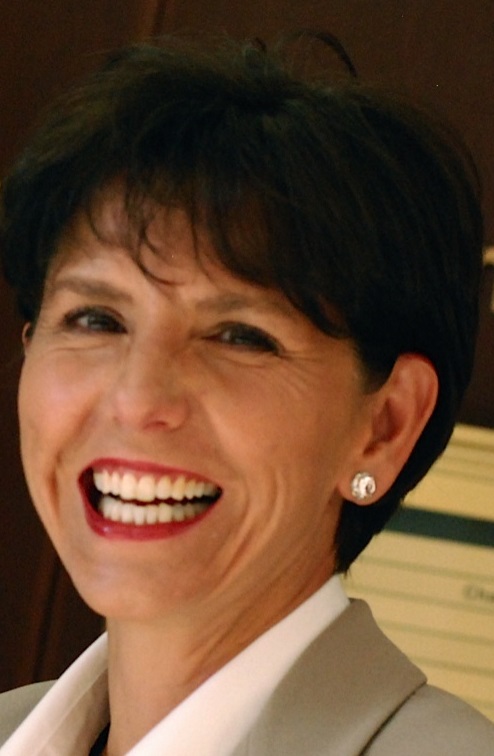 Bird has been vocally opposing Better Together and the merger for years, predicting since 2011 that it would come through a statewide vote funded by Sinquefield. She went to every one of their events.
"I tried swinging a baseball bat at a ghost for years," Bird said. But she still went around warning about a merger because "I'm a baker – you wanna bake a cake, you better put the oven on early."
The ambitious plan released by Better Together Jan. 28 proposes dissolving the governments of St. Louis County and St. Louis city and forming a new "metro city" of St. Louis that would centralize police and courts while reducing the powers of municipalities in the county so that they couldn't field police departments or oversee their own zoning.
To Bird, it's the "UniGov" she always warned against: "Better Together is a well-funded marketing campaign designed to highlight government problems, give the impression there are problems when there are none, control the conversation, misrepresent what citizens really want and then dictate the outcome."
She supports the effort by the Municipal League of Metro St. Louis, comprised of the county's cities, to back a Board of Freeholders that could come up with a merger plan or decide not to merge. Any plan from that process would go to a vote of the city and county only.
And although the Better Together plan leaves current school districts and fire districts untouched, she said, "Schools are next. First they want the municipalities. 'First they came for the munis, and I didn't say anything because I wasn't a muni…' Look out St. Louis County school districts, they're coming for you next."
Bird still sees the proposal as a bailout, despite explicit language in the plan from Better Together that St. Louis city will continue as a municipal district that levies its residents to pay its obligations and uses the earnings tax to pay off all the debt before it expires in 10 years. The city needs to go through bankruptcy before the county starts funding it, she said.
"The county is not a strong swimmer, so we shouldn't be diving in to save the drowning victim who will probably take us down with them," Bird said. "We're not like the city, but we're not that far behind."
Bird has a handout she gives to people that lists St. Louis' many rankings at the top of various lists. She lived in the city for 16 years until she moved to the county after one too many attempts to break into her house.
"We're not people who hate the city and want to punish it, we share a tremendous amount already," Bird said.
Preparing for battle
Now that the plan was released last month, Bird is preparing for battle — and it will be a battle on a budget, at least for now. Money will be an issue, since her group will have to run a double campaign, local and outstate.
Bird's group, Stop the City-County Merger, so far exists mainly on Facebook, but members are working on a website that will debut in February.
The group got its first endorsement from any organization when three Republican clubs, the Concord-Lemay-Gravois GOP, unanimously voted Jan. 17 to oppose the city-county merger.
The idea for that vote got Bird a fist bump from Rep. David Gregory, R-Sunset Hills. Although other local legislators say they oppose the merger, they also say they're hamstrung to stop an initiative petition.
But gearing up to fight a well-funded organization backed by seemingly every business interest and a billionaire is a daunting prospect.
"It's been reported that Sinquefield has given this outfit, or will give it, $25 million to market its campaign," said 6th District County Councilman Ernie Trakas. "He's going to drive the narrative."
"We won't touch that," Bird noted. "I'm a realist. But we are going to try to mobilize our grassroots army."
"I think that St. Louis city and St. Louis County should decide whether we want to join or not," Crestwood resident George Winebright said, then joked, "And I do not have $25 million to put against this."
Bird also got some marketing advice from Rep. Jim Murphy, R-Oakville: Opponents of the merger are "barking up the wrong tree" to emphasize Sinquefield's money since statewide voters won't care.
"You've got to give the reasons why it's to your advantage to be the way you are, and don't come off as whining and don't come off as the world is going to end," Murphy said. "There are good solid reasons to oppose this: We've got local government, we're close to that government, and government closest to the people is the most effective."
He noted that the campaigners have to come up with short, simple soundbites, like merger supporters already did: "Doesn't 'Better Together' just sound good?"
Another hope to stop the merger could come through a statewide mayors' organization that has warned its members that if the St. Louis plan goes through, it would set the precedent that voters could make wholesale changes to anyone else's city.
One man at the meeting said, "Mayors all over the state — as the kids say, they're 'woke.'"