'Good news' on shopping center making Crestwood mayor 'smile'
City officials will speak more on mall's future after Dec. 14 RDP deadline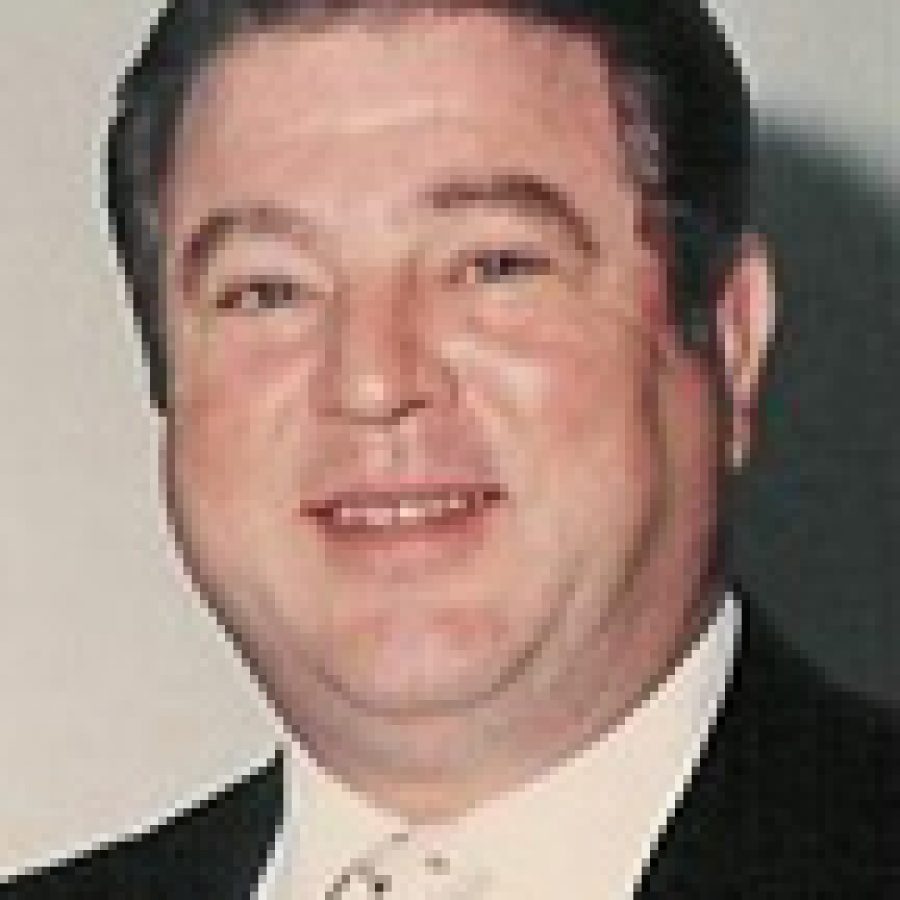 While hesitant to reveal any details, Crestwood Mayor Roy Robinson is "smiling" after learning of "good news" about the Westfield Shoppingtown Crestwood's future.
At a Nov. 27 Board of Aldermen meeting, Ward 1 Alderman Richard Bland said he recently received phone calls from a city resident informing him "that the mall has been sold."
When he asked the administration to confirm or deny the information about the mall, City Administrator Frank Myers and Robinson both said while they would like to share more information, they have been asked to not comment.
"I'm smiling, so that will tell you that it's good news," Robinson said. "And I'm very pleased with what's happening. We wish we could just tell everything we know. But we're told not to. In fact, we can't even tell the board some of the things that's going on because we've been asked not to. And we're not in control. If we were in control, we could do it. But I assure you it's good news, OK? So I can tell you that much."
Myers said he would be ready to release more information about the mall's future by the city's Dec. 14 deadline to receive proposals from developers interested in redeveloping the mall.
In August, aldermen unanimously voted to send an RDP, or request for development proposals, to 82 developers in hopes of redeveloping the struggling mall, which has suffered from annual 13-percent decreases in sales-tax revenue in recent years. Because the mall is the source of one-third of the city's overall sales-tax revenue, officials felt the need to issue an RDP and since have delivered it to a total of 124 developers.
Additionally, Westfield officials have employed Eastdil Secured to assist in their efforts to sell the mall property, which is the only shopping center in the St. Louis area that the Westfield Group still fully owns.
Myers said once the Dec. 14 deadline passes, he would be comfortable to further comment on the mall's future.
"We're really not prepared," Myers said last week in response to Bland's request. "I can privately communicate to the board some information that the city received on Monday (Nov. 26) at 2 o'clock, which, as I shared with you, Alderman Bland, was the citizen obviously knew and had some kind of information that the city and the rest of us was not privileged to. But, you know, there will be information coming forth regarding the status of the mall.
"Everybody knows the city's been going through an RDP process, which the conclusion of getting RDPs or getting requests for proposals is Dec. 14 at 4 p.m. In the meantime, Westfield has engaged in a separate process to sell the mall. And they've been keeping the mayor, city attorney and I informed about the process. It has not totally concluded. But it has made some steps, which we will be communicating with the board shortly."
Myers added last week that John Brancaglione of Peckham, Guyton, Albers & Viets Inc. — which the city hired to draft the RDP — also has kept an active role in the mall's future.
"I have been in touch with Mr. Brancaglione and I know he has some information that him and I have discussed on the telephone," he said. "And we're working on the best way to share that with the Board of Aldermen. And I really can't expound any more than that. The board hasn't been fully briefed. I will say that there's been interest. And the city and the city's consultant has followed up on that. But that's all we can really say at this point."
City officials already have grappled this year with the loss of revenue at the Crestwood mall from the October closing of Dillard's, which was one of the mall's three anchor stores. City officials project that the closing of Dillard's will result in an annual loss of $300,000 to $350,000 in sales-tax revenue collected by the city.
While city officials have not ruled out any possibilities to redevelop the mall area in its RDP, they would consider an open-air, town-center style and are open to offering certain incentives to a developer.
Within the request for proposals, city officials are open to using such available economic-development tools as tax-increment financing, or TIF; a transportation-development district, or TDD; and a community-improvement district, or CID. The RDP also indicates that the city is open to using eminent domain to acquire the mall property from Westfield. But city officials have said that while Westfield recognizes the city's need to issue an RDP, the company would fight condemnation proceedings.
Myers said while the city has received interest in the RDP and he has heard of recent rumblings about the mall property, he and other officials will not comment until the Dec. 14 deadline passes.
"I'm not comfortable sharing anything about the RDP because I haven't advised the board," Myers said. "There are other things going on relative to that property that I'm not at liberty to discuss. We've been asked to be strictly confidential …
"We've had a lot of interest in the RDP. We've gotten calls. But in terms of concrete proposals, I'm not prepared to really comment on any of that until the deadline. And at that time, we'll be communicating that to the board and the public."