Giving Trees at Treats Unleashed help pets in need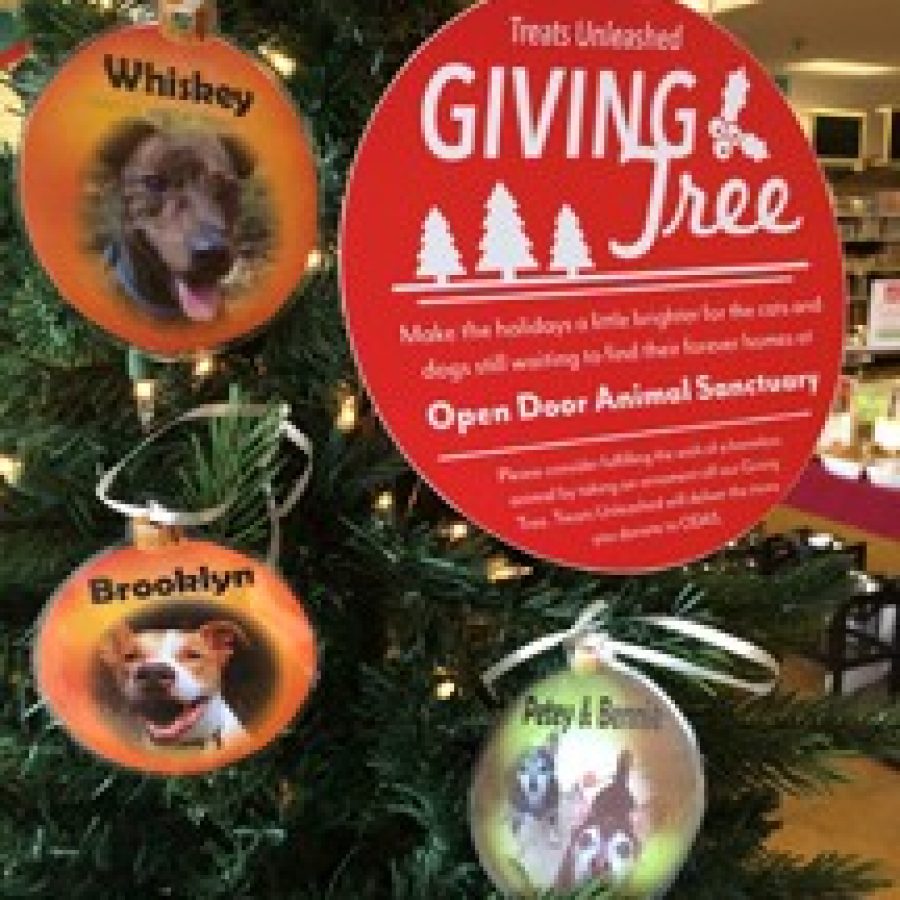 Each year, Treats Unleashed shops work with area rescues and shelters to make the holidays a little brighter for pets waiting for their forever families.
The Giving Trees at all 10 Treats Unleashed locations are filled with ornaments to help homeless dogs and cats. Each special ornament features a pet and its wish for a special holiday gift — a yummy treat, a new collar, a bouncy ball, a feathery wand toy, a catnip mouse, a squeaky toy, a cozy bed or a warm sweater.
These wishes are filled by caring individuals who select an ornament from the Giving Tree, purchase the much-needed item and return it to the Treats Unleashed shop — or simply make a monetary donation to cover the cost of the item.
This year, Giving Trees at the eight St. Louis area shops, including the new Oakville location at 5626A Telegraph Road, benefit the pets waiting for their forever families at Open Door Animal Sanctuary.
The new Oakville location is across the parking lot from the original location, next to AutoTire.
Teresa Miller, owner and founder, stated in a news release, "We are excited to welcome all pet parents to our new and expanded neighborhood Oakville shop. The move to a bigger place allows our same friendly, knowledgeable Oakville team, to provide pet families with new services while continuing to offer healthy foods, treats and quality products our customers have come to expect."