Gaming companies hoping to hit the jackpot with casino proposals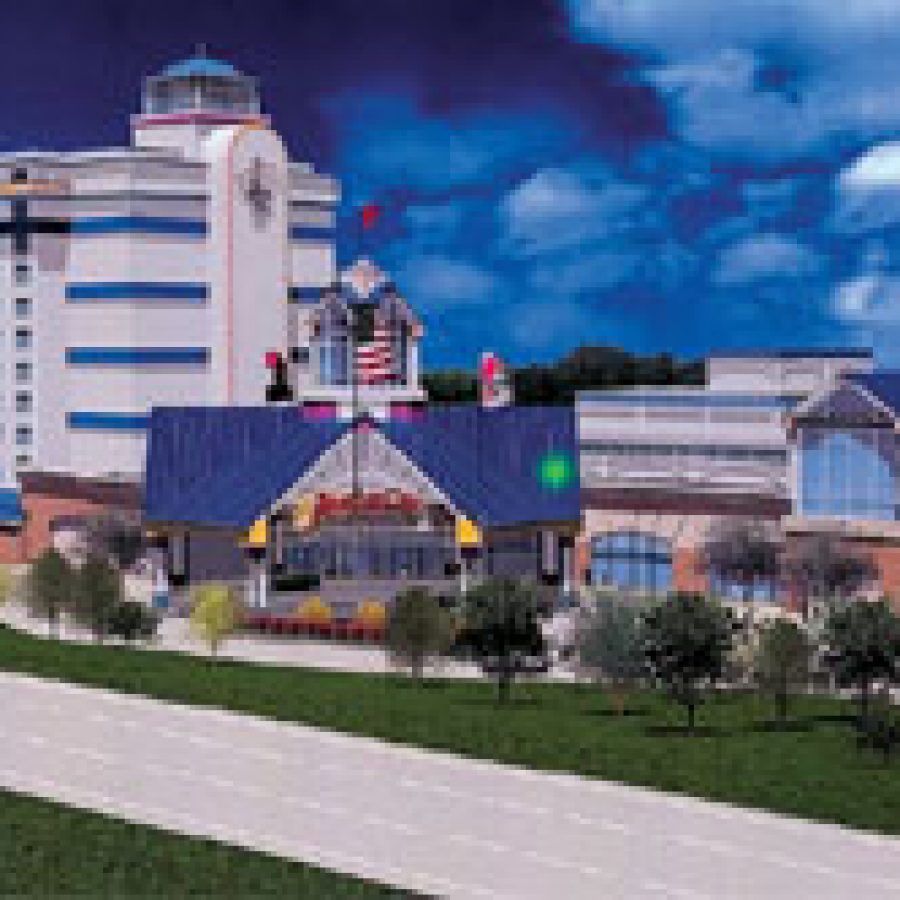 Residents don't have to wait any longer to find out where in south county developers would like to build a casino — but the betting has just begun as far as which developer will have the chance to build one or two.
Responses to the St. Louis County Port Authority's request for proposals for a gaming facility in south county were due at 3 p.m. last Friday. The city's similar RFP was due at the same time.
Three casino developers responded and submitted proposals for casinos at south county sites. However, two gaming companies also indicated they simultaneously are responding to the city's RFP and, if selected, would build an additional casino in the city — allowing the city and county to explore revenue sharing options to potentially make the proposals more attractive to the Missouri Gaming Commission.
Despite the county's and city's plans, the Gaming Commission has the final say on gambling in Missouri.
Harrah's Entertainment — the only developer that did not indicate intentions to also pursue a city location— submitted a proposal to build a casino just south of Interstate 270/255 close to the Jefferson Barracks Bridge.
But Harrah's is not the only developer eyeing that location.
Isle of Capri Casinos Inc. proposed a site near the Jefferson Barracks Bridge south of Interstate 270/255. Isle of Capri also submitted a proposal to the city to construct a casino at Laclede's Landing.
In a statement released two hours after the RFP deadline last Friday, Isle of Capri Casinos indicated its south county casino would cost $167 million, while its casino at Laclede's Landing would total about $267 million.
"Our company is well positioned and ready to immediately develop these projects," Bernard Goldstein, chief executive officer and chairman of Isle of Capri Casinos, stated in the release. "We have the financial capability to build both projects simultaneously and open within approximately 20 months of receiving appropriate approvals."
Pinnacle Entertainment is taking a gamble at another south county location — the former National Lead Site in Lemay. The developer submitted a proposal for a Laclede's Landing site in St. Louis as well.
County Executive Charlie Dooley supports the development of a gambling site in south county.
"Development of a casino will provide substantial benefits to south St. Louis County as it will create construction jobs and permanent employment, increase tax revenue and local spending, and provide a tremendous boost to the economic growth of St. Louis County and the area as a whole," he stated in a press release.
Dooley appointed five public officials last week who will help direct the next phase of the gaming development process for the county. Members of the Selection Committee will evaluate current proposals for gaming facilities in St. Louis County and work to choose a gaming site and developer.
The committee is expected to submit a recommendation to the Port Authority and to county councilmen by mid-January, according to a St. Louis County Economic Council news release.
Dooley appointed Denny Coleman, president and chief executive officer of the Economic Council, to serve as the Selection Committee's chairman. The other four committee members are Greg Hayden, chairman of the Lemay Chamber of Commerce Economic Development Committee; Port Authority Board of Directors Chairman Sheila Sweeney; Charlie Weigers, former Port Authority Board of Directors chairman; and County Counselor Pat Redington.
Coleman stated in a press release that he is pleased with the responses submitted.
"They illustrate that, as the Missouri Gaming Commission indicated, there is a strong untapped market available in South St. Louis County … We're also pleased that two of the proposals give us the option to review companion proposals with the City of St. Louis," he stated.
On June 12, the Port Authority issued its RFP from developers interested in constructing a gaming facility somewhere in the unincorporated areas of south St. Louis County. The RFP was not site-specific.
The Port Authority indicated it would consider proposals for any potential site as long as it was in south county.
The RFP came after the Missouri Gaming Commission earlier this year had identified south county as an "under served" market, encouraging a RFP process.
The Port Authority originally set a Sept. 12 RFP deadline for casino developers.
The county then extended its deadline to coincide with the city's Oct. 15 RFP in order to avoid a competitive disadvantage for those developers applying for both.
In late September, the deadline changed again. The deadlines for the city and county's RFPs were both extended to Nov. 14.
This change was publicized when St. Louis Mayor Francis Slay and the late County Executive George R. "Buzz" Westfall announced the two leaders were leading a joint city-county effort to attract casino developers — potentially a single developer — to both areas and to possibly divide the revenue that would be gained by each.
As previously reported, Coleman told the Call Westfall and Slay had no formal revenue-sharing plan for the city and county, but the two were exploring the possibility of such a plan.
Dooley recently indicated he also could be favorable to a revenue-sharing plan.