Ford, Pickel vying for Crestwood Ward 2 seat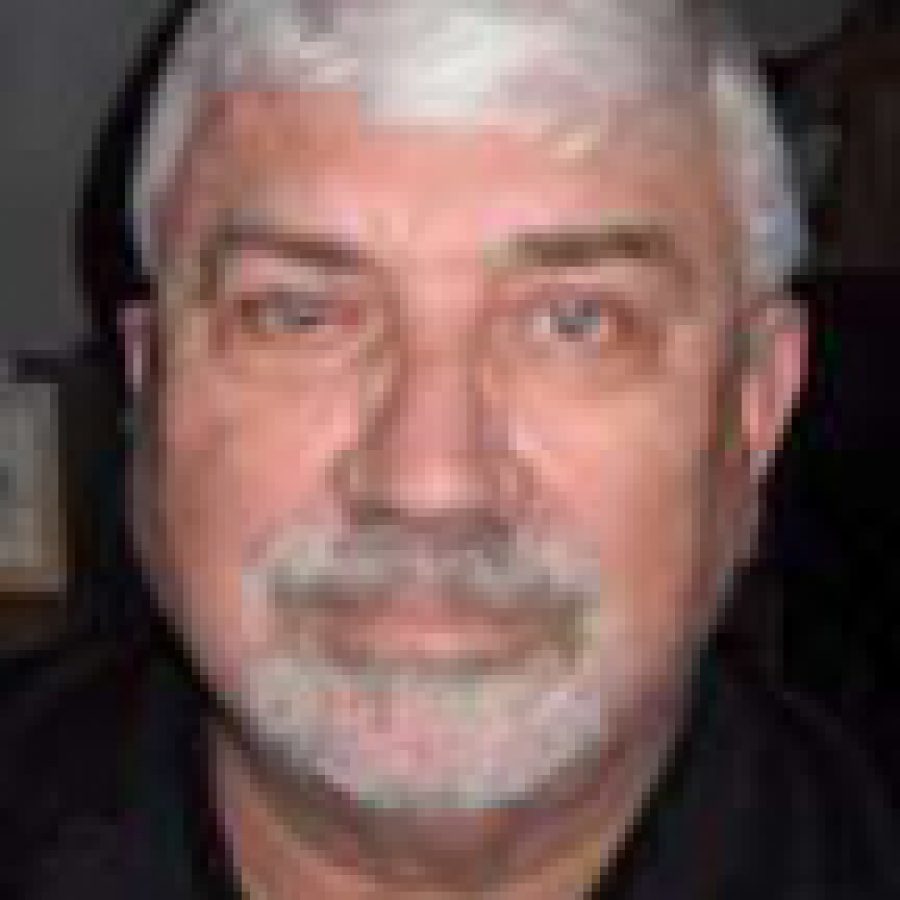 Two candidates are vying for the Ward 2 Crestwood Board of Aldermen seat in the April 4 election.
Tom Ford and Chris Pickel are seeking the seat held by longtime Alderman Tim Trueblood, who is ineligible to run because of term limits. The seat carries a three-year term.
Asked to identify the most important issue in the race, the candidates responded:
• "Fiscal responsibility and trust — to restore both to the Board of Aldermen," Ford stated.
• "Crestwood is facing a number of financial and economic issues that require immediate attention, but I also believe that division within the community is equally threatening to our future. We must be united before we can make real progress toward overcoming the challenges we face. This will require a concerted effort among all residents, elected officials, city administration and business owners. I believe we can accomplish this, but we all need to be working toward the common good," Pickel stated.
Ford, 64, 569 Joshua Drive, is employed by T.M. Air Management Supply. He and his wife, Linda, have two grown children.
Ford, who serves on the city's Planning and Zoning Commission, is seeking the Ward 2 aldermanic seat "to give back to the community for what it gave my family over the past 36 years."
Pickel, 44, 1360 Raycrest Lane, is employed as director of external affairs for AT&T Missouri. He and his wife, Eileen, have three children who attend elementary school.
Pickel, who served on the city's Planning and Zoning Commission from 2000 to 2005, said he is seeking the Ward 2 aldermanic seat because "with more than 20 years of experience in corporate fiscal management, marketing and public relations, I believe that I have skills and experience that would be of benefit to the city in overcoming the challenges we face. My wife, Eileen, and I have lived in Crestwood throughout our 15 years of marriage and have chosen to raise our children here. We have enjoyed the wonderful amenities and services the community offers. I look forward to working with the mayor, the board and our city administration in preparing Crestwood for a very bright future."
The candidates gave the following responses to a Call questionnaire:
What is your position on the use of tax-increment financing — TIF?
Ford said, "Since a TIF reduces funds to the city as well as the school district, I would use it only as a last resort and then with reservations."
Pickel said, "Tax-increment financing has a role in any area's economic development plans, but the original intent of the program has been abused, much to the disadvantage of cities like Crestwood. Under the original intent of TIF, cities would be allowed to offer these incentives with the purpose of bringing revitalization to rundown parts of a community. In practice, though, cities began offering the TIF incentive to spur entirely new development initiatives. In effect, this created a bidding war among municipalities and has led to each community having its own 'big-box' retailers. We need to realize TIF is a viable economic development tool, but we must continue to carefully evaluate the situations in which it is applied."
Are you now or have you ever been a member of the Crestwood Citizens for Fiscal Responsibility? Have you ever attended a meeting of this organization?
Ford said, "I have been identified in your paper as a member and I have attended meetings, but I wonder what is so terrible about being for 'fiscal responsibility?"'
Pickel said, "I am not a member and have never attended a meeting. I see this type of special-interest group as a way of creating further separation within the community. I think one would be hard pressed to find anyone who would advocate for fiscal irresponsibility, so let's just agree that we all have the same goal of a better Crestwood in mind and let's work together to find and implement practical solutions."
The Westfield Shoppingtown Crestwood for years has been the city's economic engine. What should be done to revitalize the mall?
Ford said, "I understand that talks are under way for just that. With Sunset Hills off the board, they will no doubt move ahead."
Pickel said, "First, I think we need to secure a firm indication from Westfield that they are committed to this area and that they will make Crestwood mall a major priority in their plans. Second, we need to encourage Westfield or any other potential owner to make the mall unique from others in surrounding communities. Again, give metropolitan area residents a reason to come to Crestwood as opposed to South County, West County, Fenton or the Galleria. Family entertainment attractions should also be a part of a redeveloped Crestwood mall."
Should the charter amendments proposed by the Charter Commission be placed before the voters?
Ford said, "The Charter Commission made recommendations, and they deserve to be heard. Yes, I would place it on the November ballot."
Pickel said, "Absolutely. For almost a year, we had a commission of our own citizens reviewing the charter and making recommendations that they felt were in the best interest of Crestwood and its future. To not allow the citizens the opportunity to evaluate the commission's recommendations is a grievous mistake and in violation of the charter as it is now written."
Do you support Proposition S, the 20-cent tax-rate increase placed on the April 4 ballot by the Board of Aldermen?
Ford said, "I do actively support the increase. We must pay off our loans and get back the titles to the City Hall and the public works property."
Pickel said, "While I agree that an increase in residential property taxes is reasonable as you compare Crestwood to other municipalities in St. Louis County, I question whether this is the appropriate time or if Prop S is the appropriate solution. When the Board of Aldermen voted to place Prop S on the ballot, at least one alderman had serious doubts as to whether the proposed increase was enough to really solve our problems. We have a new city administrator with experience in helping struggling communities and he's barely had enough time to review our situation. I think we should allow Mr. (Frank) Myers time to make an evaluation and fully determine our needs. In a worst-case scenario, we pass Prop S only to find in the coming months that it's not enough."
Did you sign the petition calling for a state audit of the city's finances?
Ford said, "I do not recall ever seeing it. But I believe under the conditions at that time, I would have."
Pickel said, "No, and I can't recall ever being asked to sign. Had I been, I would have declined because the state audit was redundant and cost the city tens of thousands of dollars. Prior to the call for a state audit, the city had already retained an accounting firm to conduct an extensive independent audit. The state review only corroborated this independent study."