For 2015 season, Lindbergh Flyers look to regain their past dominance
Lindbergh football team's greatest strength this year is its intensity, Beauchamp says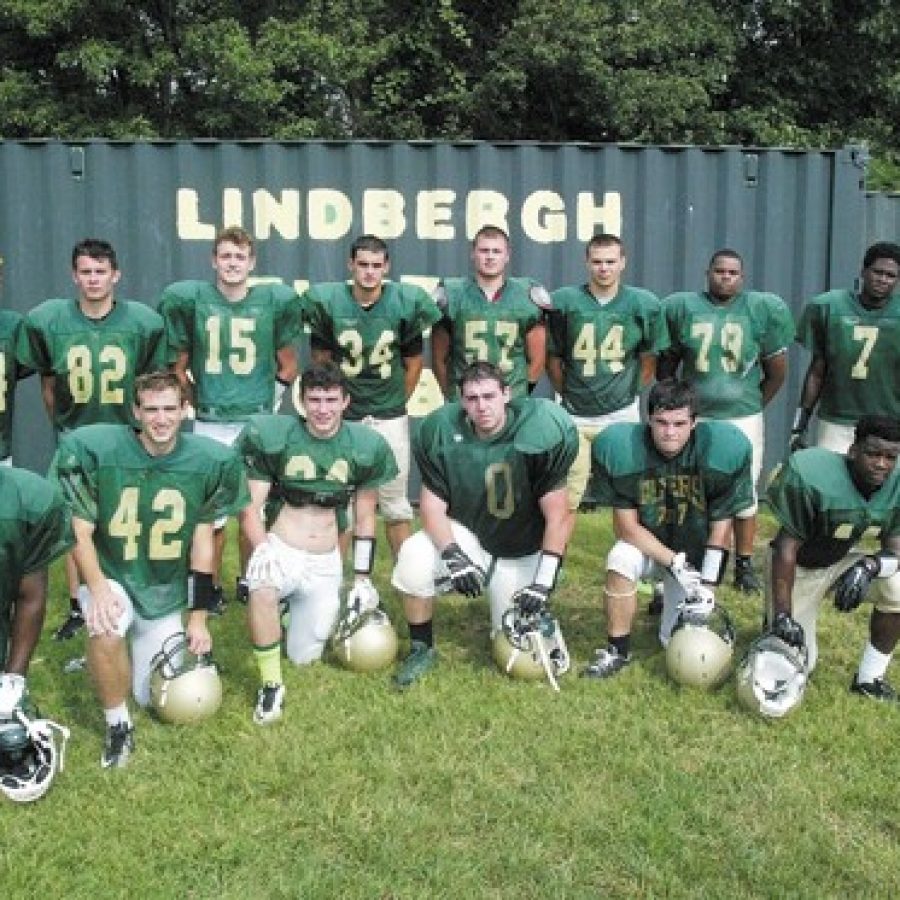 After suffering a bit of a drought the past two years, the Lindbergh High School football Flyers look to regain some of the dominance in the Suburban West Conference that they have enjoyed in the past.
Lindbergh head coach Tom Beauchamp told the Call that all signs are pointing in the right direction, despite not having a huge class of returning starters.
"Well, we don't have huge numbers, but the guys we got are working their tails off and gelling and coming together on the field," he said. "So we're feeling good about where they are progressing right now.
"They learn quick. They're always ready to go. They're focused — you know, it's kind of an exciting group."
The Flyers return seven defensive players, including the two-way players and five offensive players.
Jhavon Graves, Malik Johnson, Charlie Brown, Jaron Heller, Mason Costa, Steven Spoljaric, Jack Willie and Doug Tate all return for the Flyers.
Beauchamp said a few question marks remain, but he's feeling pretty confident in the group.
"We've got a good nucleus of kids," he said. "We've got a bunch of kids that have been working their tail off in the weight room all summer and a good core of those kind of guys … They're gelling there, working hard. They're excited about the year.
"I'm excited about having them out there. I think if we've got people in the right positions, then we ought to be pretty solid this season."
As of right now, the team's biggest strength is its intensity, according to Beauchamp.
"At this point in the season, I think it's their effort and their hustle," he said. "I mean those two things — effort and hustle — as far as their effort in learning what to do and their desire to make sure things get done right and hustle. Every time the whistle blows they are going."
He added, "It's the kind of group that makes you happy to coach because win, lose or draw, they are fun to coach."